Morning Winter Greens at Fraser Preserve

Sunday, February 12, 2017 from 9:00 AM to 11:00 AM
Event Details
The Potowmack Chapter of the Virginia Native Plant Society invites you to the following event: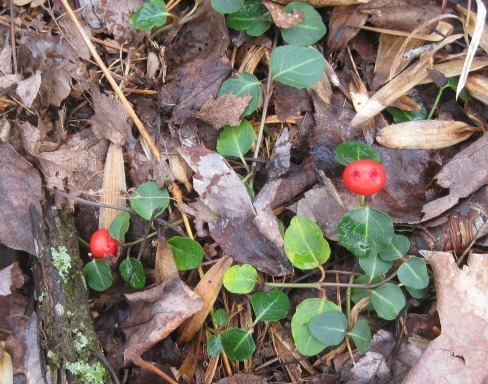 Winter Greens at Fraser Preserve
Led by Margaret Chatham
    Sunday, February 12, 2017
9 am to 11 am
Fraser Preserve
101 Springvale Road
Great Falls, VA 22066
VNPS programs are free and open to the public, 
but registration for field trips is required due to limited space.
Anything that's green at this time of year is worth a second look: is it evergreen like Christmas fern, or one of those unusual plants that come up for the winter and go dormant for the summer like Cranefly Orchid, or a "winter annual" like Ivy-leaved Veronica, or an early appearing spring ephemeral like Spring Beauties? It could be a special native plant or an invasive exotic plant taking advantage of a time when there is less competition. Come see what we can find along a newly opened trail at Fraser Preserve. Walking sticks recommended as we go downhill and up again.

This could be a somewhat energetic hike, downhill and up several times, depending how far we go.  Park and meet at the corner of Springvale and Allenwood in Great Falls; carpooling recommended. You might want to bring binoculars and a walking stick.
Margaret Chatham is a devoted Fraser Preserve Volunteer Visitation Committee Member who removes invasive barberry shrubs in winter and wavy leaf basket grass in summer and knows the preserve intimately.  She is also editor of the VNPS Potowmack News newsletter, a volunteer at the VNPS propagation beds at Green Spring Gardens in Alexandria, and an Arlington Regional Master Naturalist.
 For questions, please email:  vnps.pot@gmail.com
 __._,_.___
When & Where

Fraser Preserve
101 Springvale Road
Great Falls, VA 22066


Sunday, February 12, 2017 from 9:00 AM to 11:00 AM
Add to my calendar
Organizer
Virginia Native Plant Society, Potowmack Chapter
The Virginia Native Plant Society (VNPS) was founded in 1982 as The Virginia Wildflower Preservation Society. It is a statewide organization with approximately 2000 members supported primarily by dues and contributions. Membership is open to anyone, amateur or professional. Its purpose is to further appreciation and conservation of Virginia's native plants and habitats. Incorporated in Virginia as a not-for-profit, publicly supported organization, it is tax-exempt under the U.S. Internal Revenue Code. The Society's work and activities are carried out by volunteers.
The Society's programs emphasize public education, protection of endangered species, habitat preservation, and encouragement of appropriate landscape use of native plants.
The Potowmack chapter is the largest VNPS chapter, representing over 400 members in the counties of Arlington and Fairfax; cities of Alexandria, Fairfax, and Falls Church.
Morning Winter Greens at Fraser Preserve