Multiple Dates
Morning Warm Up | Bold Pep Talk
Description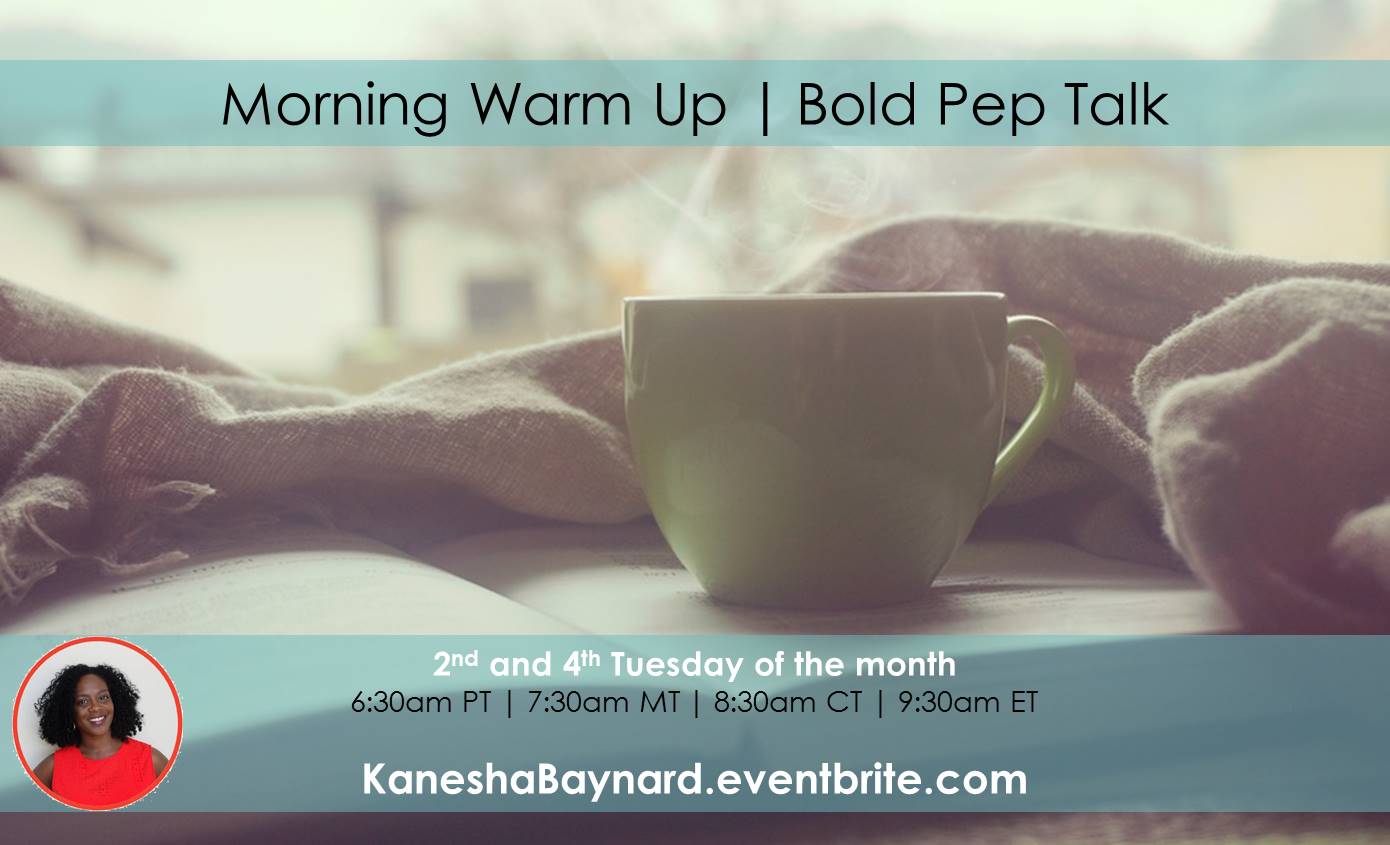 Join us every 2nd and 4th Tuesday of the month for the Morning Warm Up | Bold Pep Talk at 6:30am PT (7:30am MT, 8:30am CT, and 9:30am ET).

These morning chats are designed to motivate you, increase your confidence, boost your creativity, improve your productivity, and maximize your BOLDNESS.

Grab your morning beverage and journal - and come learn and grow with us.
All you need is access to a phone.
Each call is recorded and you will receive a link so you can download the recordings.

Each Morning Warm Up is facilitated by Kanesha Baynard, a professional coach and author focused on families, creative entrepreneurs, and women in transition. She has built a successful coaching practice that allows her to travel and help people while focusing on her self-care, taking good care of her family, and engaging in community outreach.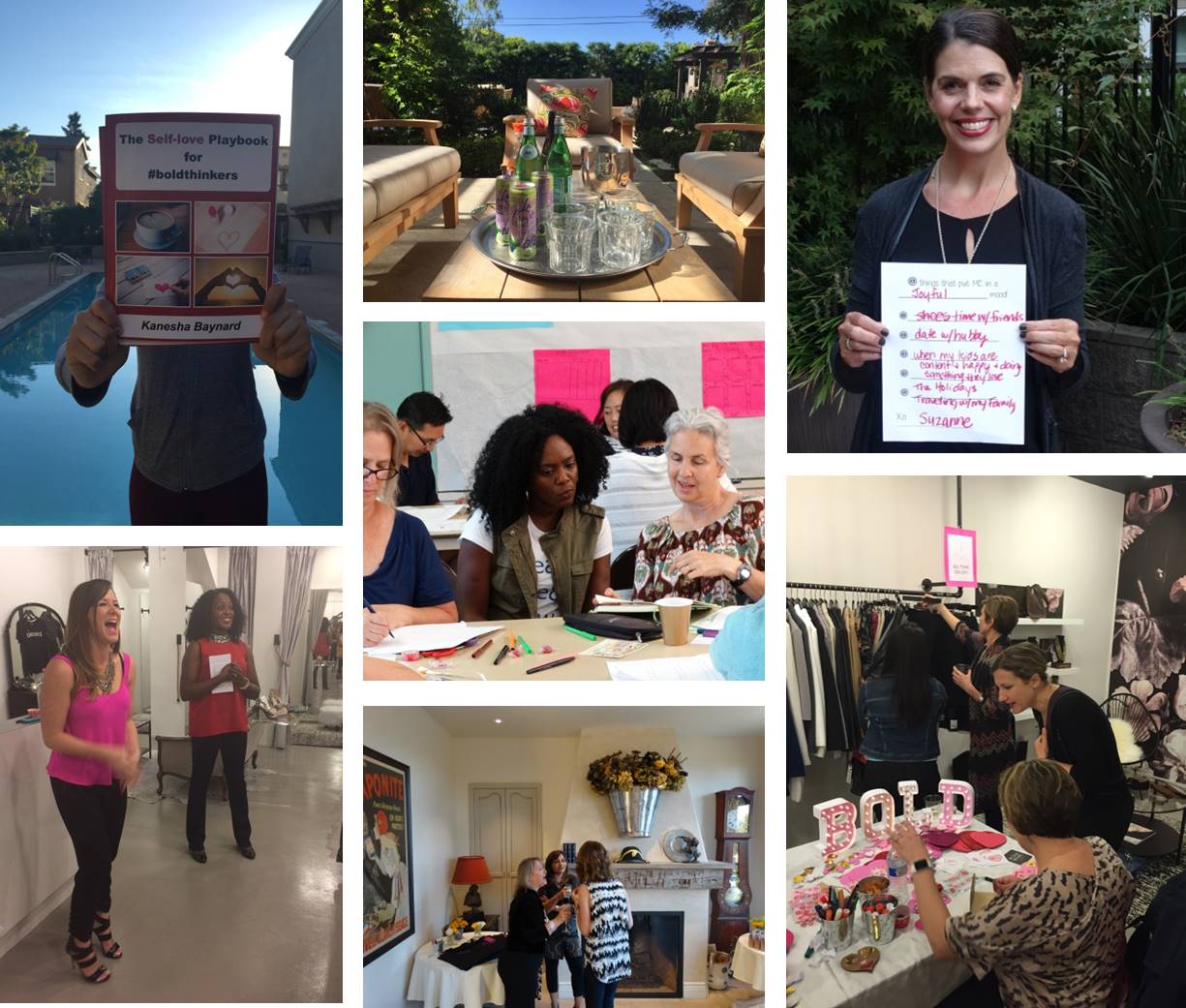 November topics:
Productive Procrastination
Navigating Burnout
December topics:
Stress Reduction During the Holiday Season
Yearly Accomplishments
January topics:
Setting the Right Goals
Keeping Your Goals on Track
February topics:
Nurturing Your Self-Love Habits
Decluttering
March topics:
Self-Doubt vs. Self-Awareness
Getting What You Want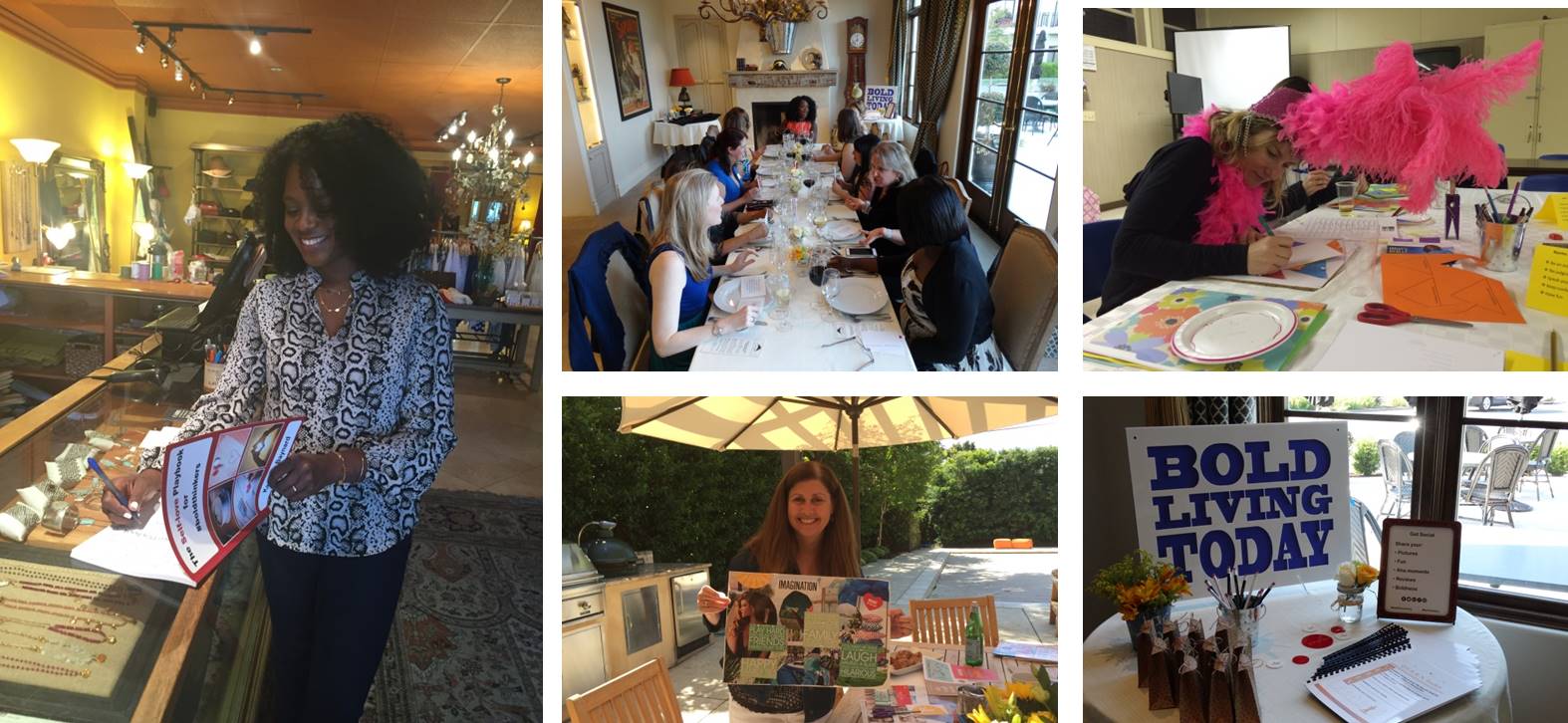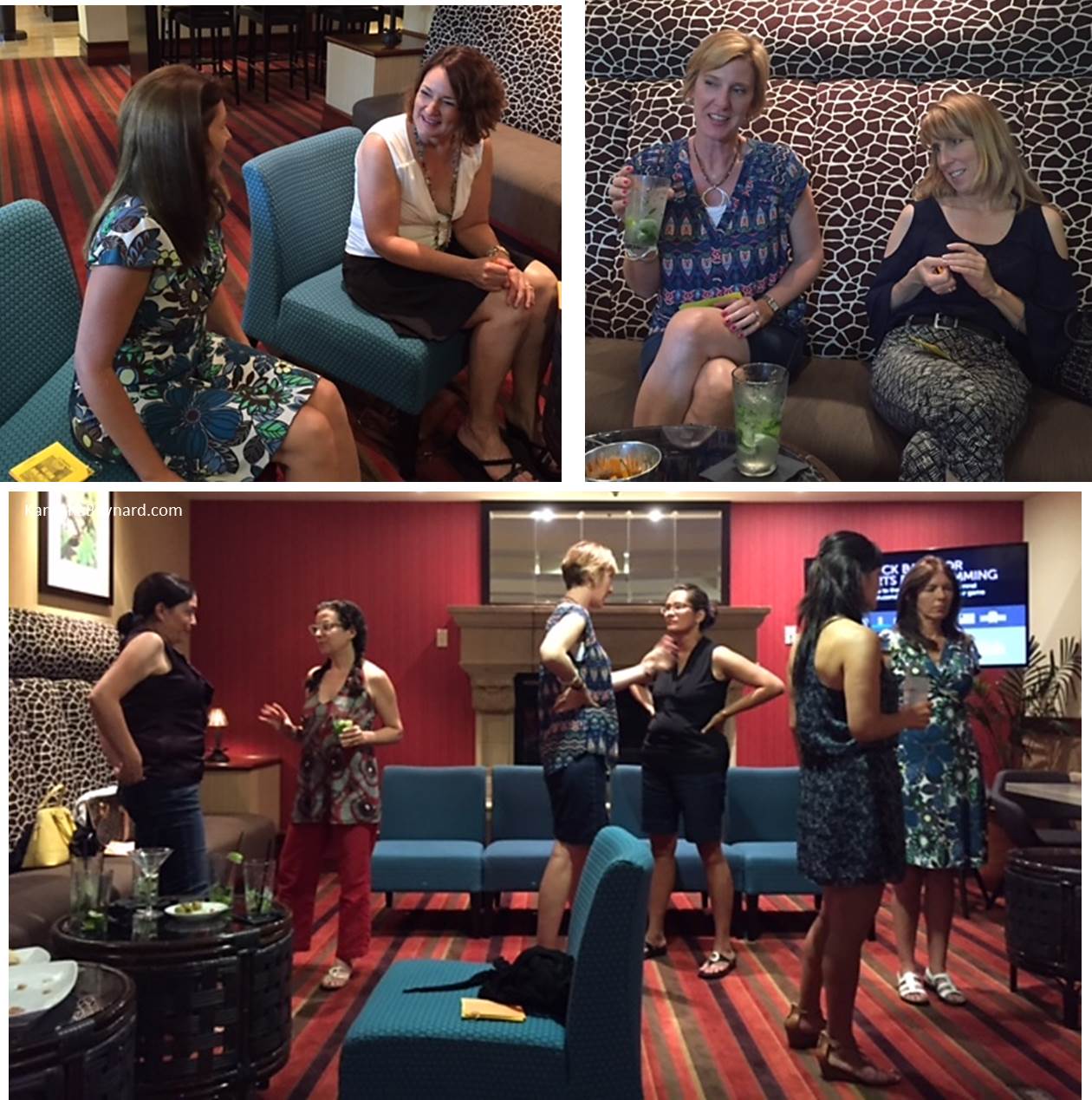 Save