Description
Come spend the afternoon with the insanely talented sugar artist Liz Joy from Inspired to Taste.
In this cookie decorating workshop we'll be using a number of fondant and royal icing techniques to create multilayered, highly-textured edible art pieces. Each student will decorate three cookies (one set of cookies will be stacked for final visual effect) and will have an opportunity to learn and practice the following skills:
- Getting started with fondant cookies
- Prioritizing mixed media workflow
- Various methods for adding texture to fondant
- Watercolor painting and effects
- Fondant rolled roses
- Different coloring techniques for achieving depth and texture
- Options for attaching fondant
- Royal icing branches, buds and leaves
- Ideas on achieving added depth and texture in your designs
- Delicate finishing touches
You don't want to miss the chance to meet and learn from Liz Joy! Check out her amazing creations here. This is a once-in-a-blue-moon chance to learn from a MASTER - plus, you'll take home 2 different works of art as pictured below: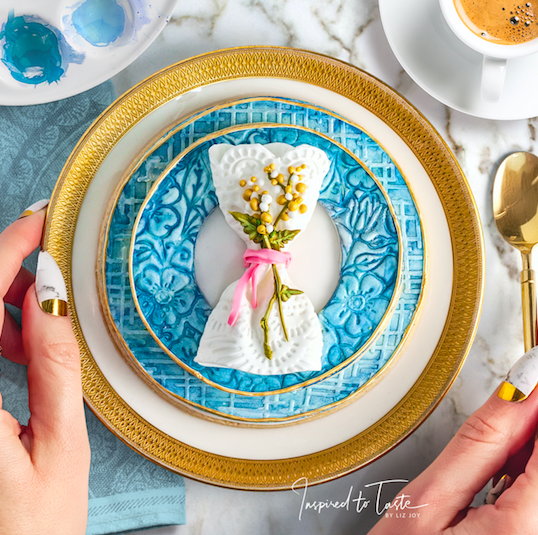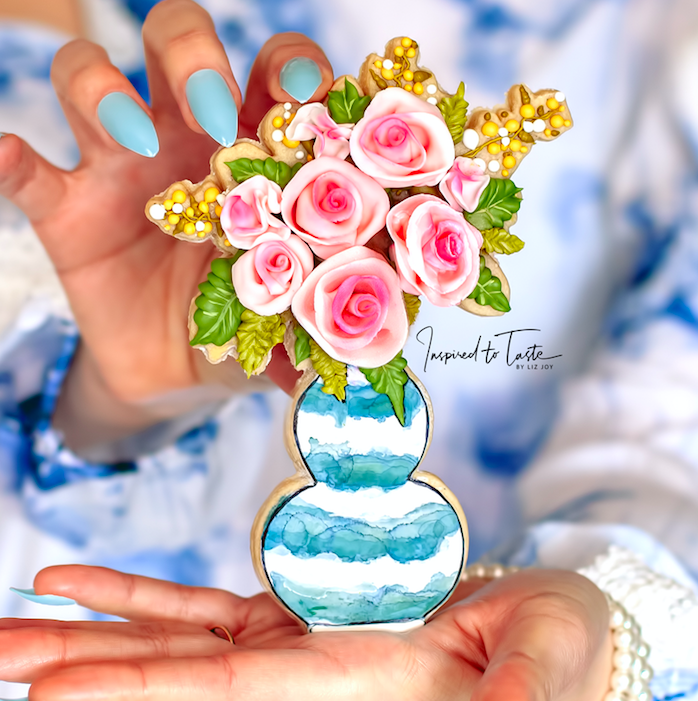 Lunch + bottomless mimosas provided! Food, dessert and a solid playlist await you. If you have any dietary restrictions, please email us within 24 hours of purchasing your ticket (info@placeattyler.com) - we happily cater to Vegan, Gluten Free, Vegetarian lifestyles.

We keep our workshops small and intimate so each student is give the attention she deserves. We supply ALL tools + materials required for you to complete your creation, so just come with your willing heart and hands. This is the perfect chance to create and #sitwithyoursisters.

As always, $10 of your ticket goes directly to The Family Place here in Dallas to help END DOMESTIC VIOLENCE because abuse is never acceptable. We love supporting such a cause and hope you do, too.