Description
Last September the Saint John Paul II National Shrine began a new apostolate: Tea & a Rosary for Mothers. It has been such a joy to meet, pray with, and serve the incredible women (mothers, grandmothers, godmothers, and more!) in DC, Maryland, and Virginia since then.
On Saturday, February 24 from 9:45 am to 12:00 pm, we're excited to invite all women to the Shrine again for a gathering intended to deepen our prayer life this Lent. As always, a light breakfast and extended babysitting will be provided, plus we will continue to offer a short presentation, the opportunity for Confession (take advantage of this while your kids are in babysitting!) and the Rosary with meditations.
We are thrilled to have a presentation by Sr. Donata Farbaniec of the Sisters of Our Lady of Mercy. Her talk,"Where are you? Seeking God Who is Seeking Us" will be a reflection on the season of Lent as a sacred time to spend with God, who wants to fulfill our deepest longings, and reveal to us who we truly are.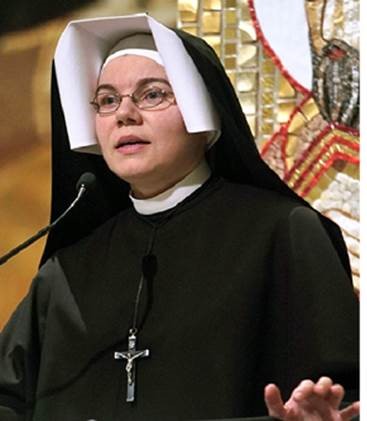 In the spirit of Lent, this morning will be slightly different to allow time for silent prayer and spiritual conversations with the Sisters of Our Lady of Mercy. We hope you will take advantage of this opportunity to speak with these trustworthy companions before receiving the Sacrament of Reconciliation. Please reserve your Eventbrite tickets for you and your children by February 23.
Questions? Email us at events@jp2shrine.org
For those of you on social media, we encourage you to join our Facebook group, Mothers Under Mary's Mantle. It is a nice spot to share prayer intentions, inspiring quotes, and other interesting info. We're looking forward to spending the morning with you, and any mothers in your life that you would like to invite to join us. May Mary keep you under her mantle until then!