Morning Improv Jam - 10am Saturdays Adult Comedy Class Manhattan NYC 50% of...
Description
NOW EXTENDED THRU MARCH 30
Pictured above - 2017 Team Building Events for Bing, JP Morgan Chase, BDO.
COME PLAY WITH US!
Join us for an adult playground as Walt Frasier presents his Improv Comedy Workshop, a public version of his popular Corporate Team Building programs. Bring the office team or come to self enrich as we play a series of games that deliver laughs while building self confidence, public speaking and other skills that enhance acting performance as well as management/leadership, sales, service and team. Talk to teach about join our upcoming weekly sessions.
Check out pics from February 9 session https://www.instagram.com/p/BtqqHaujZfR/
Did we mention we will be serving caffiene and carbs? At 9:45 we will have the coffee ready with bite sized donuts.
Walt Frasier has hosted shows & workshops for teams from JP Morgan Chase, Bristol Meyer, IBM, Morgan Stanley, Master Card, American Express, NYC Schools (DOE VENDOR), Microsoft/BING, Twitter, Louis Vuitton, Coach, Home Depot, Enrst & Young, GM, KRAFT, UBS, UNILEAVER and 100s more smaller/local firms.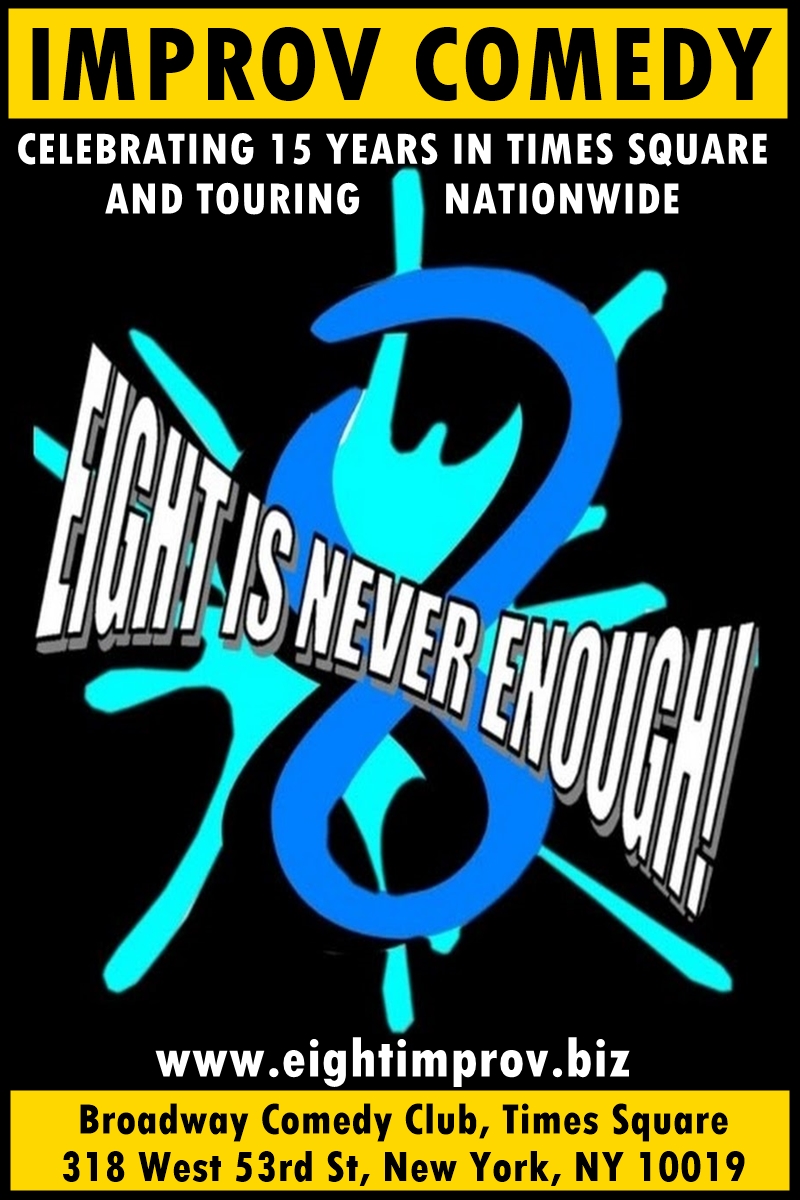 Bring your team to the Broadway Comedy Club for a Imprrov Team Building Session. We have Breakfast, lunch and happy hour menus or just do the workshop and grab food eslewhere. Or bring this program to your Office, Retreat or Holiday Party. Interactive Comedy Shows, Workshops and more.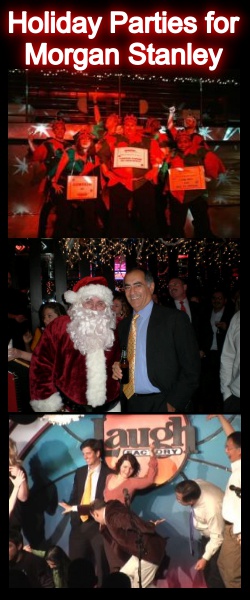 Pictured Top to Bottom - Walt Frasier and other Elves dance Gandom Style and interact with guests 2010. Walt Frasier as Santa with CEO John Mack 2007. Same event Improv Comedy Show - Human Slide depicting last year's party 2007.
Teacher, Walt Frasier

Walt Frasier, a NYC based artist, has a diverse performance career that now include costar roles on TV (CBS Blue Bloods, USA Royal Pains, NETFLIX Lilyhammer, NICK Naked Brothers Band) and Sketch comedy bits on TruTV's Friend's of the People and CBS's Late Night with David Letterman (9 episodes 2006-2007) and TruTV's Friends of the People (2016). In 2002 he co-founded the Comedy Troupe, EIGHT IS NEVER ENOUGH which still performs weekly in Times Square and tours nationwide to colleges, corporate events and K-12 Outreach. Mostly known today for his Improv Comedy, Frasier still sings weekly in churches and previously has performed in Operas (Bronx Opera, Riverside Opera, Amalfi Festival) and Musicals (Fiddler – Gateway Playhouse, Scarlet Pimpernel – 2nd Nat'l tour, NYC Fringe Festivals). Favorite past roles include Rodolfo (La Boheme), Henry VIII (Man for All Seasons), Harold Hill (Music Man), The Prince KArl Franz (Student Prince). Most fun on set to date must be working with Stevie Van Zandt in Norway on the Lilyhammer series finally written and directed by icon from the E Street Band. But a close second was filming Royal Pains in Puerto Rico. Walter may be most recognizable for his role in two commercials as Dr. Oz's Fat Pants, which was later discussed on David Letterman, Jimmy Kimmel and Pierce Morgan. However, Walt Frasier is always most at home performing live.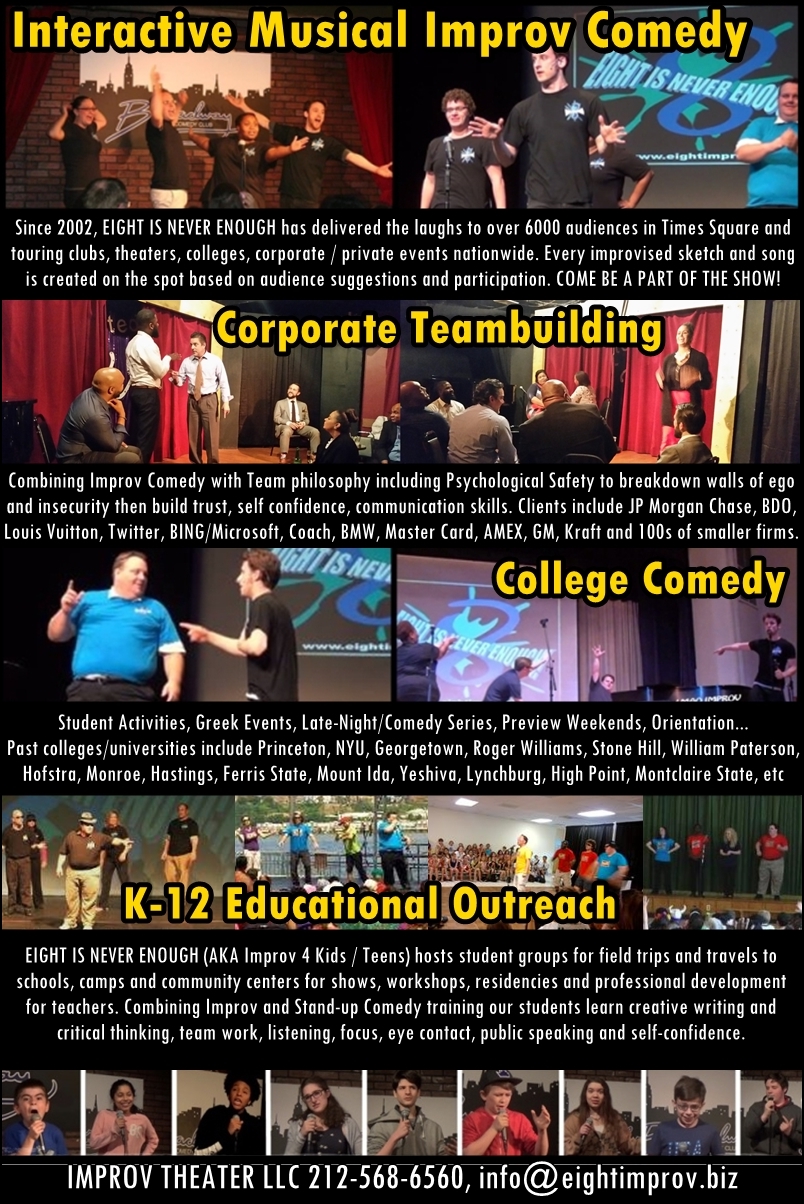 Organizer of Morning Improv Jam - 10am Saturdays Adult Comedy Class Manhattan NYC 50% off