Description
Join us for 60 minutes of freeing Vinyasa flow on Sunday mornings in November with Uli!
Get to know your yoga teacher: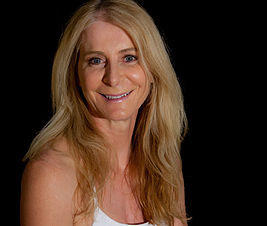 When I first started practicing yoga in 2001 I thought more about a nice exercise that keeps my body refreshed and fit. But pretty soon I was offered through yoga not only a physical but also an even deeper spiritual dimension that essentially changed my whole life. Both my body and my mind started soon to feel better, clearer and healthier than ever before. The goal in all of my practices is to influence body and mind in a way that I feel more energized and more positive and as such become a healthier person.
So in a way we can say to live from the inside out!
My Mantra is to Go With a Smile through Life and be Happy.
I like to encourage everybody to do yoga. I believe the greatest and best investment anybody can make is in his/her own health, both physically and spiritually. When we feel good and are energized, our mind becomes clear and then we can do things that before we never thought of we could do. Key to success is proper physical alignment to enter poses that heal and prevent injuries, a fun lighthearted nonjudgmental environment and a supportive community all of which help us finding our inner strength.
For more about Uli, check out her website at https://www.myyogabliss.com/