Description
The Morlon Greenwood Foundation Inaugural football camp @ Cheyenne High School presented by The Morlon Greenwood Foundation to benefit underpriveleged and at-risk youth in the greater Las Vegas area. This camp will not only enhance thier knowledge of the fundamentals and techniques of football; but inform the youth of the importance of education, accountability, and overcoming life's obstacles.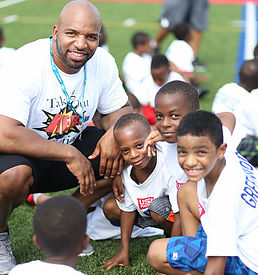 Our Mission:
" To Uplift, Integrate, and Inspire Success to reach the adolescents' full potential by respecting diversity within the community"
"Believe it and you will achieve it"