Description
Children's Memories of Previous Lives
Researchers at the University of Virginia, beginning with Ian Stevenson, have investigated children's reports of memories of previous lives for the past fifty years, studying more than 2,500 cases from around the world.
Common features in the cases include a child talking about a past life at a very early age, behaviors that appear connected to that life such as phobias related to the mode of death, and sometimes birthmarks or birth defects that correspond to wounds the previous person suffered.
Dr. Jim Tucker will review the research and the details of recent American cases.
Speaker:
Jim Tucker, Professor of Psychiatry and Neurobehavioral Sciences, School of Medicine


* Rain Site Location Information
If rain is expected on the day of the event and there is an early football game time, the Alumni Association will move their tailgate into the Ballroom and More Than the Score will be held at Newcomb Hall Theater. Doors will open at 9:15 am. A decision will be made on the Thursday morning prior to the event and we will send you an email notification informing you of the location change.
---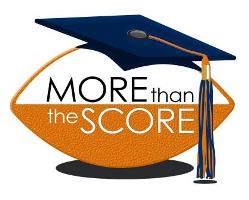 More Than the Score


On the mornings of home football games, distinguished UVA faculty give lectures on a variety of topics. Lifetime Learning partners with the Alumni Association to offer these public events. All talks are FREE with registration and held 10:00 – 11:00 am at Alumni Hall. Seating is limited. Visit our site for parking options.