More than Puppy Love: The Roles of Animals in Our Lives and in Therapy: CEU Event and Public Seminar (Lunch Provided)

Saturday, March 25, 2017 from 10:00 AM to 3:00 PM (MDT)
Event Details
More than Puppy Love: Understanding the Roles of Animals in Our Lives and in Therapy
Presenter: Dr. Aubrey H. Fine, ED.D.
Seminar and Continuing Education Opportunity for Veterinarians**; Medical and Mental Health Professionals**; Educators; Students and Community Members
Sponsored by: Utah State University, School of Veterinary Medicine
Lunch Provided
 **4 CEUs available through The National Association of Social Workers Utah Chapter, Utah Psychological Association, and the Utah Veterinary Medicine Association. 
Questions? Contact Sherrie Petty at sherrie.petty@usu.edu.
---
Animals have played key roles in the lives of humans for centuries. From that human-animal bond, the field of animal-assisted interventions (AAI) has emerged as a multidisciplinary, complimentary form of therapy. Professionals and lay persons alike are combining forces to bring animal assisted interventions to a wide variety of populations, including those in hospitals, nursing homes, hospice centers, schools, and various clinical practice settings. Healthcare providers including psychologists, social workers, occupational therapists, physical therapists, and speech and language pathologists have become interested in applying Animal Assisted Therapy (AAT)-based strategies within their various disciplines.
Veterinarians have become increasingly involved in AAI related discussions as part of the multidisciplinary/professional teams looking at AAI's topics. Their evaluation of therapy and service animal's mental and physical well-being as well as suitability to participate in AAI and input on animal welfare topics is essential for the field's continued growth. Knowledge and understanding of the basic concepts of the human-animal bond with AAI are vital for veterinarian practitioners in clinical practice today.
The Workshop:
Participants of this workshop will be provided with an introductory foundation of not only animal assisted interventions but also the value of human-animal interactions more generally. At this workshop the following information will be presented:
A review of the research literature surrounding the human-animal bond and an examination of the empirical evidence for the physiological/psychological benefits of interacting with animals. 

Current AAI related ethics and laws.

The benefits of AAI's for individuals from diverse backgrounds.

Steps for initiating and practicing AAI.

Distinctions between therapy, service, and emotional support animals.

Review the One Health initiatives focused on animal and human health including zoonotic diseases, animal screenings, and the need for careful oversite of the animal's welfare.

The future of AAI with an emphasis on how professionals in the workshop can integrate these principles into their own practices.  
Program Schedule
9:00-9:45 am         Registration
10-12 am               Program Begins
12-1 pm                 Lunch (Provided with paid registration)
1-3 pm                   Second half of program


---

Presentor: Dr. Aubrey H. Fine, Ed.D. 
A native of Montreal, Canada Dr. Fine has been on the faculty of California State Polytechnic University since 1981, where he is currently a professor in the College of Education and Integrative Studies. He is also a licensed psychologist who opened his practice in Southern California in 1987, specializing in treating children with ADHD, learning disabilities, developmental disorders and parent/child relations
Dr. Fine's interest in the human-animal bond and animal therapy began in the mid-70's. While he was working with his patients he noted how they began to open up more readily when an animal was in the room. Now a noted advocate for Animal Assisted Therapy, Dr. Fine has studied this field for over three decades with children as well as the elderly, and strongly integrates AAT into his research and applied practices. An author of many articles and books on animal assisted interventions, last year Dr. Fine added the honor of receiving the 2016 William F. McCulloch Award for Excellence in Human-Animal Interaction Education and/or Practice by the International Association of Human-Animal Interaction Organizations to his many achievements.
Dr. Fine has been described as a speaker who delivers comprehensive, innovative fast-paced keynotes and seminars that energize, captivate and melt your heart. He is the consummate professional who can put your audience at ease. Because of his relationship with animals and children, he has been referred to as the living Dr. Doolittle, but audiences across America refer to him as Dr. Do Alot.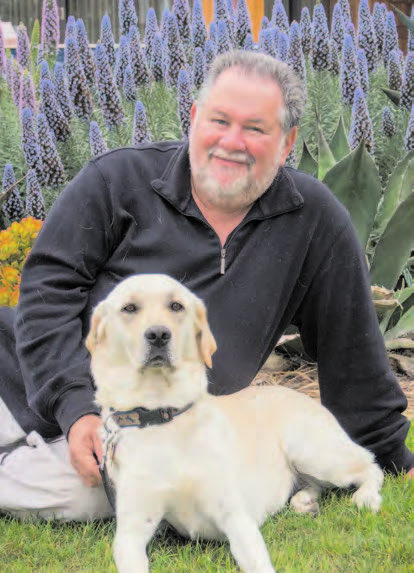 ---
 https://parking.usu.edu/parking-information/files/Visitor%20Parking.pdf
Public parking is available in the two parking terraces highlighted in brown. The workshop will be held in the AGRS building on the east end of The Quad, oposite Old Main on the main level in the northeast corner. 
When & Where

Utah State University College of Agriculture and Applied Sciences
AGRS 101
910 E 600 N Building #5
Logan, UT 84322


Saturday, March 25, 2017 from 10:00 AM to 3:00 PM (MDT)
Add to my calendar