Description
More than Meets the Eye: Design Thinking for Data Displays
Behind any data display, there's a chain of decisions that led to what you see. The depth and quality of those considerations can make all the difference for the usefulness and value of the end product. Thinking about the design of interfaces and visualizations for data intensive applications shouldn't be an afterthought.
Design Thinking has many definitions, but the core is taking a human-centered approach to problem-solving and innovation. The process extends beyond visual design and integrates a wide array of considerations and methods into the final product. It requires a holistic, systems-oriented sensibility. Applying design thinking to data means drawing from a range of ideas in perception, behavior, reasoning, decision-making, technology, and ethics - to name a few. This class will present a few examples of how, when it comes to design and data, there's a lot more than meets the eye.
Simple Isn't so Simple: Just because a data display has a lot of white space and simple visuals doesn't automatically make it easy-to-use. What's crucial is clarity.
Subject to Interpretation: Depending on the person, the results from the same data can lead to very different interpretations and courses of actions. Design choices can help prevent misinterpretations and miscommunications.
Related Function Analysis and Workflows: The way data is arranged and organized can have a big impact on the ability to recognize meaningful patterns and take useful action based on them.
On Alert: The ability to detect indicators to problems and opportunities is often increasing at a faster rate than the ability to manage them. Design can either hinder or help people's ability to adapt to this change.
Multiple Views: Sometimes the best way to understand and solve a problem is to look at it from different perspectives simultaneously. Making connections between different types of data perceptible and meaningful can require a holistic design mindset.
Audience:
This class is intended for anyone interested in thinking about design more broadly and how that might be applied to working with data.
Prerequisites:
This is an introductory course and there are no prerequisites.
The class will include a presentation of concepts with examples and a small group exercise at the end.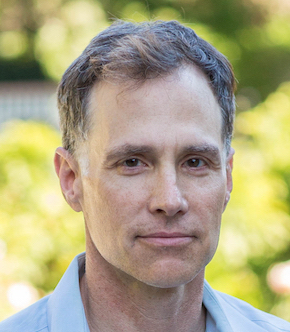 Instructor: Hunter Whitney
Consultant, Author, and Instructor; UX Design and Data Visualization
Hunter Whitney is a consultant, author, and instructor who brings a user experience (UX) design perspective to data visualization. He has advised corporations, start-ups, government agencies, and NGOs to achieve their goals through a strategic design approach to digital products and services. His experience includes leading the designs of data analysis interfaces for uses ranging from biomedical research to cyber security.
Hunter is the author of "Data Insights: New Ways to Visualize and Make Sense of Data" and contributed a chapter in "Designing for Emerging Technologies: UX for Genomics, Robotics, and the Internet of Things."