Self-care is so important in a woman's life and the lack of it can change her life. Essential Motivation explores the power of self-care.
About this Event
Agenda:
9:00am to 10:00am Registration and Strolling Breakfast
10:00am to 10:30am Opening Promo
Introduction
Spoken Word
10:30am to 11:05am Stimulating Self-Care (Panel)
11:05am to 11:10am Dance Selection
11:10am to 11:20pm Chiropractic Care (Speech)
11:20am to 12:00pm Mind, Body and Spirit Workshops
12:00pm to 12:45pm Lunch
12:45pm to 12:50pm Spoken Word
12:50pm to 1:05pm The Journey (Speech)
1:05pm to 1:45pm Educate Me (Panel)
1:45pm to 1:55pm Musical Selection
1:55pm to 2:20pm My Life (Speech)
Spoken Word
2:20pm to 3:00pm Reflections of A Woman (Panel)
3:00pm to 3:30pm "COCO" (Keynote)
3:30pm to 3:45pm Closing remarks and Thank you
3:45pm to 5:00pm Mix and Mingle
*Raffles will be incorporated throughout the conference
The More Than A Woman conference is a conference that talks about self-care and how it presents itself in different aspects of our lives. As women we have a lot of responsibilities and we wear a lot of hats. We are more than women, we are mothers, wives, educators, providers, protectors, superheroes, and much more with schedules that are filled with task from the time we wake up to the time we go to bed. More Than A Woman is a place to learn about self-care and why it is so important. Without self-care we are unable to show up for ourselves let alone other people, yet the mask we wear portrays us having it all together. We need to take time to slow down and take time out so that we can reboot and show up for ourselves and those around us. Especially as mothers, we are examples for the generation we are raising and responsible for the images and energy we are giving out. So, I invite you to a day of healing, learning and relaxing so that you can take care of yourself. Welcoming self-care.
The panelist for this event will include women entrepreneurs, Licenced Master Social Workers, Educators and more and will incorporate a dance piece and a musical selection. This is not something you want to miss
*Keynote speaker will be Detroit's own COCO
Workshops- Chose between one of the three breakouts to make you feel good.
*Bring clothes you can move freely in
Dance- In this class you will be able to move with music in a way that is geared to make you feel great about you body and the way it moves. No matter your skill level, if you like to dance this class is for you
Meditation- Guided meditation is a time for you to unwind and relax to soothing sounds with a certified instructor. Benefits of meditation include: reducing stress, controlling anxiety, enhances self-awareness and promotes emotional health to name a few. This is open to all skill levels so if you are interested in experiencing inner peace this is the class for you.
Yoga- Take your body on a soothing and relaxing journey with yoga poses to help stretch and relax your body. Yoga also helps improve flexibility, build muscle strength as well as improves posture just to name a few. This is open to all skill levels.
*Thank you to our sponsors: Tuckerville LLC, T. J. Maxx, and Greektown Casino-Hotel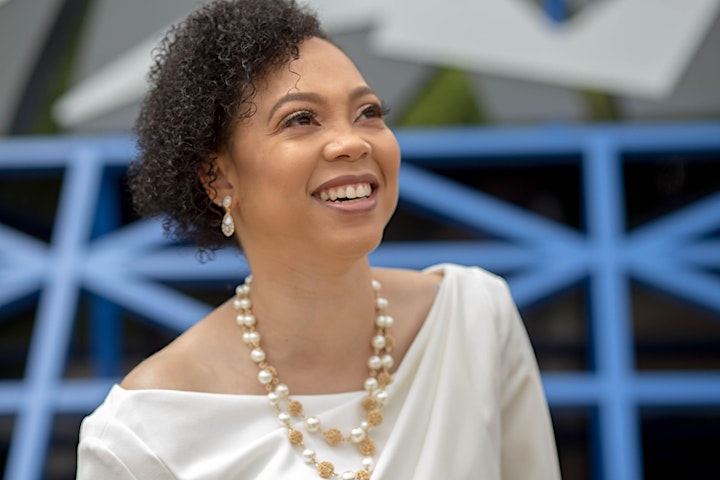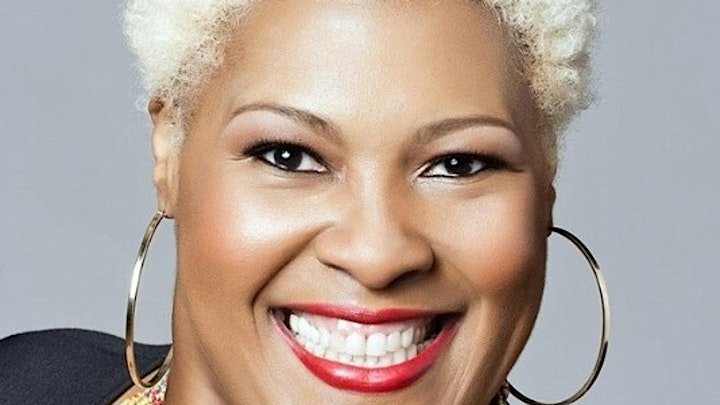 Ingrid "COCO" Walton is a Highland Park, MI native, but has spent many years growing up and learning the neighborhoods of Detroit. She is the Executive Director of COCO'sHOUSE.ORG, a 501 ©3, that works in the community with Anti-Bullying; Conflict Resolution. "COCO" also works closely helping people with diversity and inclusion, and those affected by Sexual Abuse and Domestic Violence. An advocate for helping to erase the stereotypes and stigma associated with Mental Illness, also working closely in the Substance Abuse Recovery community, she uses her wit, comedy and Motivational speaking talents, to help others to Live, Laugh, & Learn and be emotionally and mentally HEALTHY.
She has been doing comedy for 27 years, an actress, and has a 25-year history of radio. "COCO" has worked with Steve Harvey, Cedric the Entertainer, Bernie Mac, JB Smooth and Kevin Hart, to name a few. She has opened shows for artists such as Frankie Beverly and Maze, The Whispers, Aretha Franklin, Tamar Braxton and Ledisi to name the least. "COCO" has been named the 2018 comedienne of the year, by HOUR Magazine. She has performed her own one woman show and has been seen on BET; HBO and has been a big success in several stage plays.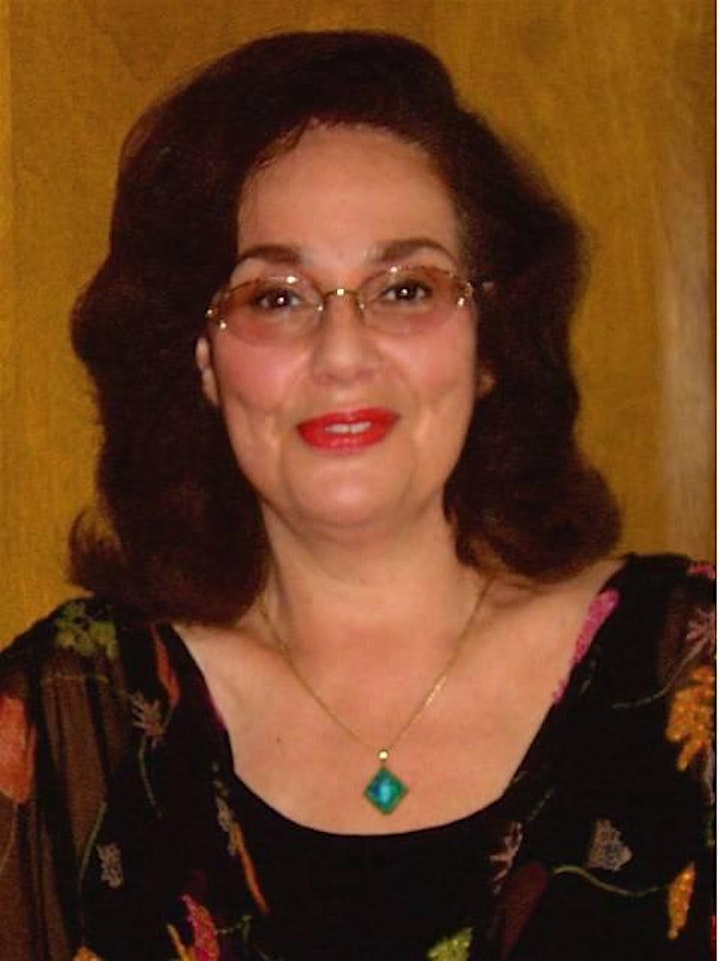 Diane Buffalin, Ph.D. is a psychologist specializing in Cognitive Therapy who is uniquely able to present the mechanisms and effects of brain function, neuropsychology, social factors and hormones on daily behavior.
She was trained at Albert Einstein College of Medicine in New York specializing in behavioral medicine. She has a Ph.D. in psychology from Wayne State University, and an Advanced Certificate in Cognitive Therapy, from the Albert Ellis Institue in New York. She has taught Developmental Psychology at Penn State University; Wayne State University; and in the Nursing Education program of Henry Ford Hospital in Michigan.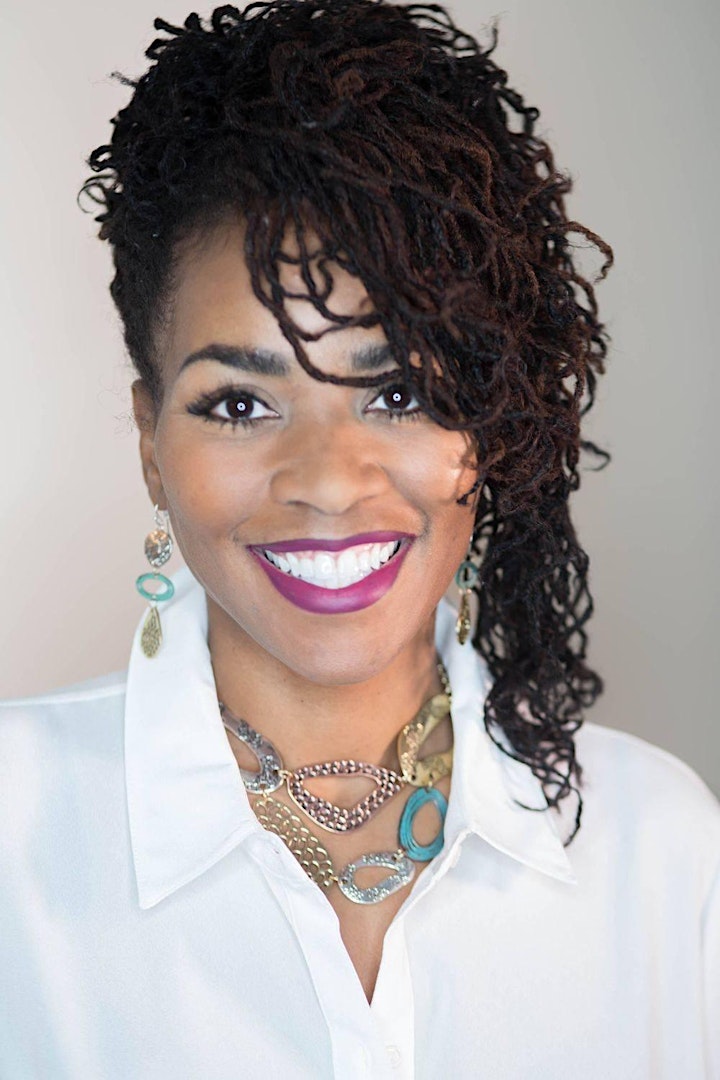 Tima Tucker LMSW, CCTP, eas-c is a State Licensed Clinical Psycho-therapist and carries a graduate degree from Wayne State University, Clinical Social Work. With more than 11 years experience in Self-Awareness, Relationships and Attachment using therapeutic techniques informed by Irvin D. Yalom.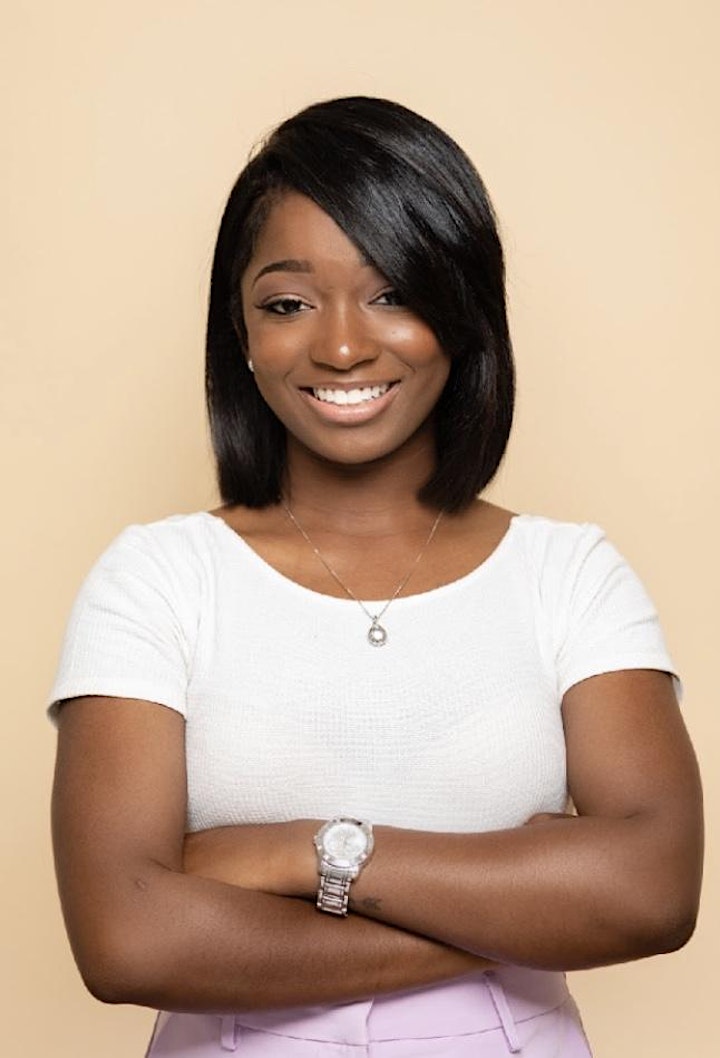 LaDajah Jackson LLMSW is a recent graduate of Wayne State University. She graduated in May of 2018 with a master's degree in social work. Currently, she is working under a non-profit agency where she provides Assertive Community Treatment to adult individuals who are living with a mental illness. While mental health social work is her passion, she has decided to expand her career in the hopes of becoming a part-time entrepreneur. She is currently cultivating and building her faith-based mental health community/ brand "All Things Restored". "All Things Restored" is a faith-based mental health apparel brand and wellness agency designed for millennial's who are living with a mental illness. All Things Restored offers a range of resources from empowerment, support/small groups, prayer, testimonies, and much more.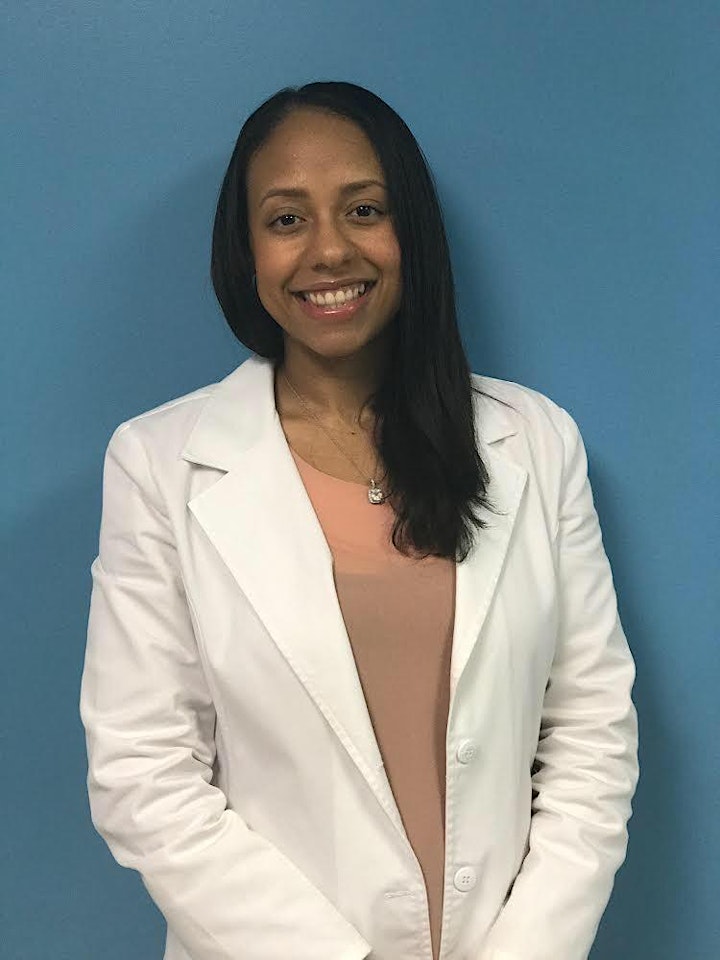 Dr. Kirbi Bivens earned her B.S. in Kinesiology Exercise Science with a specialization in health promotion from Michigan State University. She went on to receive her Doctorate of Chiropractic from National University of Health Sciences. Dr. Bivens is a proud member of the sisterhood of Lambda Chi as well as a member of SACA, and Motion Palpation.
Dr. Bivens specializes in Sciatica, neck pain, mid back pain, low back pain, disc herniations, lumbar and cervical radiculopathy, headaches, joint stiffness, pre-natal and pediatric chiropractic's with an expertise in therapeutic taping, and physical therapy.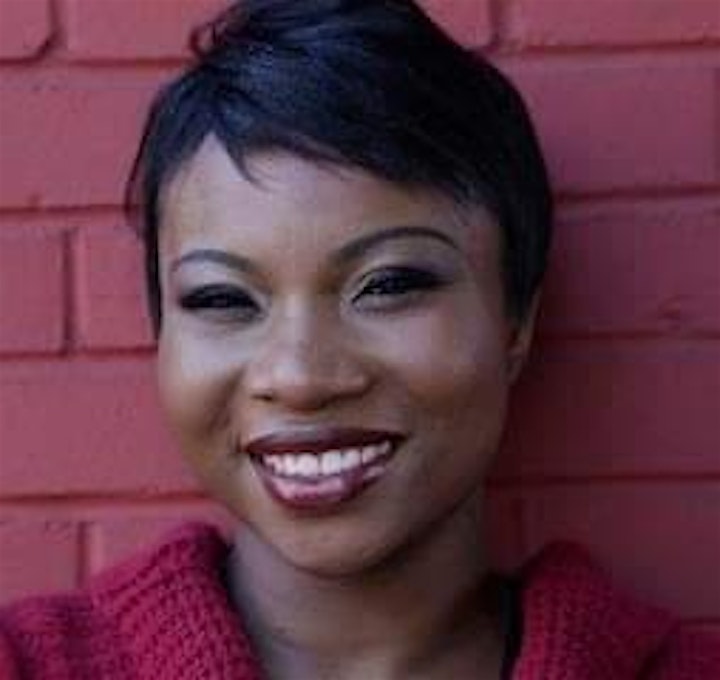 Whitty, whimsical, and philosophical:
Lynneisha A. Ray (L. Ray) is an emerging Creative Producer utilizing the fine, performing, and media arts. A native Detroiter and alumna of Howard University, L. Ray's credits list from stage to screen including Mosaic Youth Theatre of Detroit, BET's Black Girls Rock, B-Stem Hall of Fame Films, Red Bull Radio Detroit, and the Cannes Film Festival. L. Ray empowers women to take the lead; creating, consulting, and developing for RCW Media Productions Inc., GetJayne Films, and her own company- Commonwealth Productions.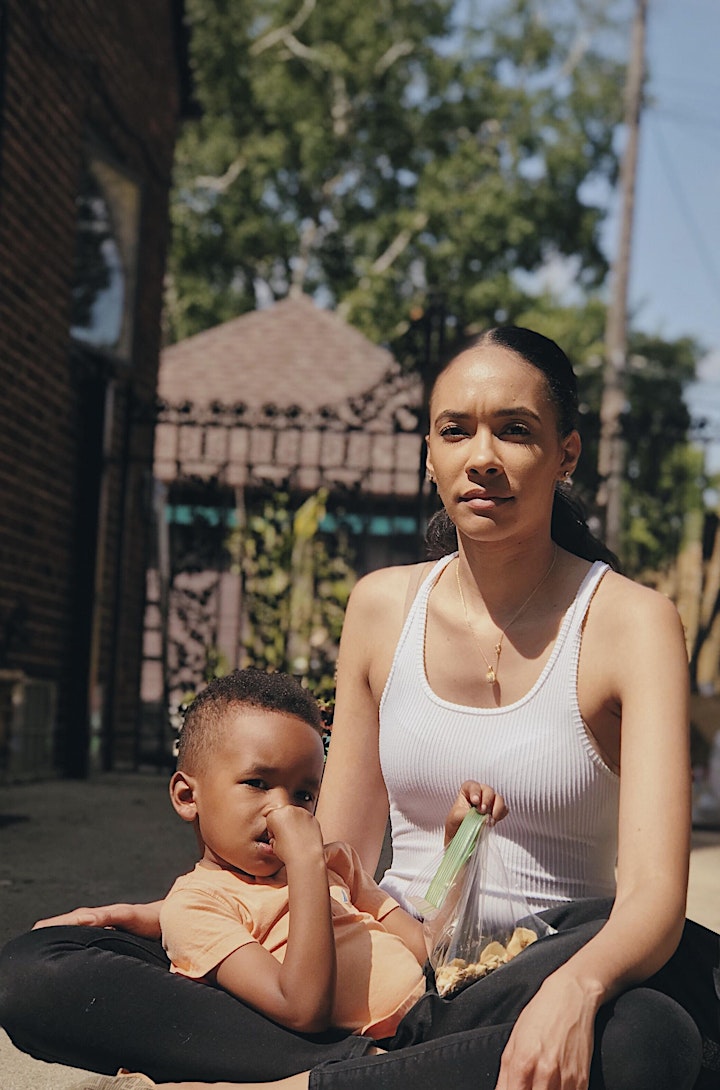 Ditte Woodson M.Ed is a mom, educator, special education advocate, and founder of Hip-Hop Humanities LLC. She attended Michigan State University, earning a Bachelor's degree in English Literature and Humanities Pre-Law. She earned her teaching certification and dual Master of Education degrees in Elementary Education and Special Education: Mild to Moderate Disabilities from Lesley University through the Urban Teacher program.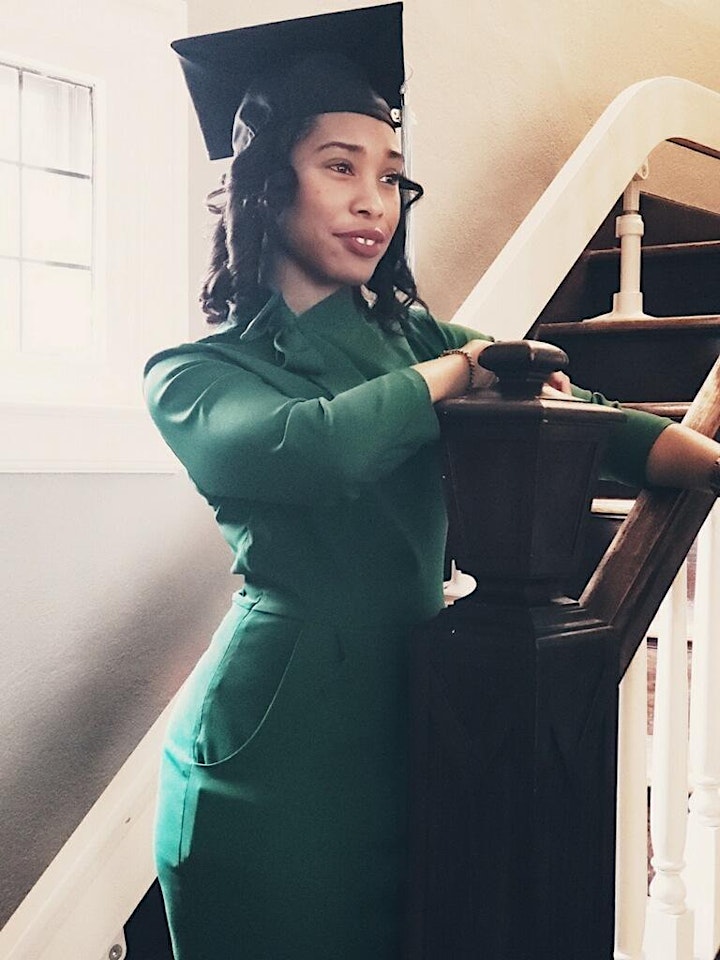 Takiyah S.Vincent is an Advisor and Program Coordinator for TRiO Talent Search at Wayne State University. She received her bachelor's degree(s) in Arts Management for Non-profit Organizations and Vocal Performance, both from Bennett College for Women, in Greensboro,NC. Currently, she has earned a Master's in Education Design and Performance Systems at Wayne State University, and working toward her second Masters in Theoretical Behavior for both school and community counseling.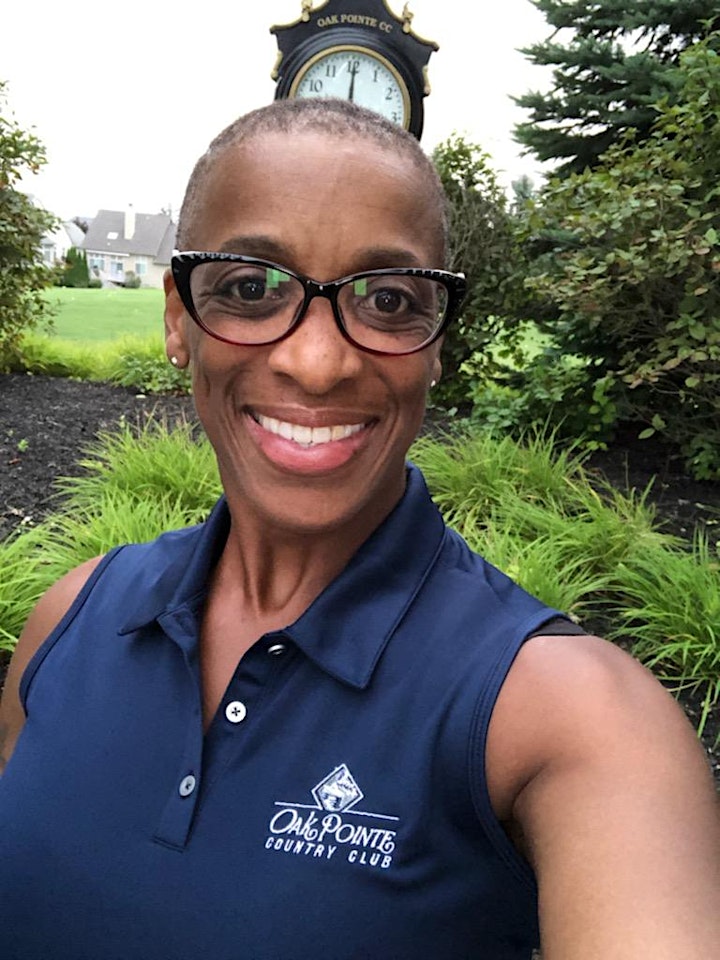 Kimberly Liddell-Love is a graduate of Cass Technical High School Performing Arts Curriculum, where she excelled in Speech Communication and Dance. After graduating from Cass Tech, she attended Michigan State University and received her Bachelor of Arts Degree in English Secondary Education. Ms. Liddell-Love also holds two advance degrees from the University of Detroit Mercy in Criminal Justice and Security Administration. In addition to serving as the Dean of Culture and Students at DSA, she is also an Assistant Professor of Criminal Justice at Baker College. Prior to accepting the position as Dean, she was a winning speech and debate coach at Cass and has one national debate championship under her belt.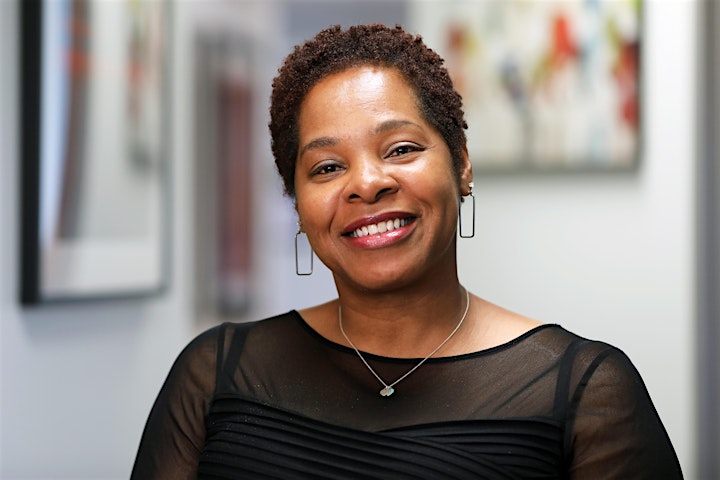 April Christian-Davis a native of Buffalo New York, she currently serves on the New Enterprise Forum, Program committee of Ann Arbor. Providing entrepreneurs with coaching and support in preparing presentations, that will successfully receive funding from investors for their innovative ideas. April Davis has been featured in: Women's Life Style Magazine, Detroit News Strut Magazine, Michigan Chronical, Buffalo New York Business First.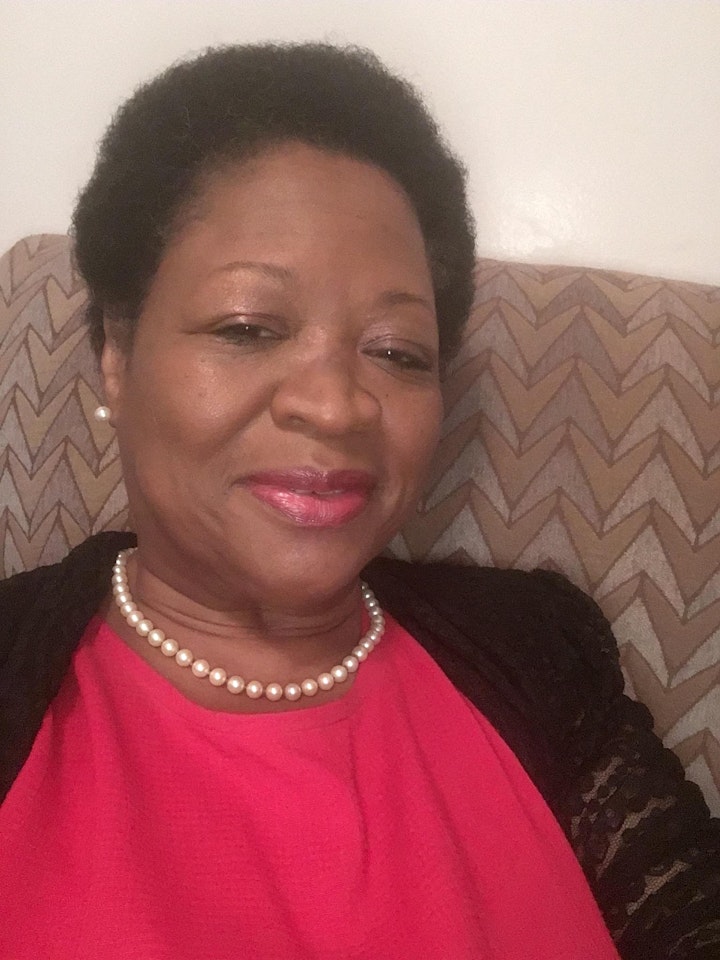 Janet Hale is a mother of a wonderful daughter and has had to grieve the loss of a son to gun violence. She loves to count him as she feels that he will always be a part of her life. She has worked in the human service field for more than 20 years and believes that life is to be lived and enjoyed. She believes that all things that happen are preparing each person for the next best thing in their lives. She graduated from Wayne County Community College, Wayne State University and finally obtaining her Master's Degree from Eastern Michigan University. She has worked with the homeless population for more than 14 years and is currently working with Michigan Child Welfare. She believes in the holistic approach to solving problems.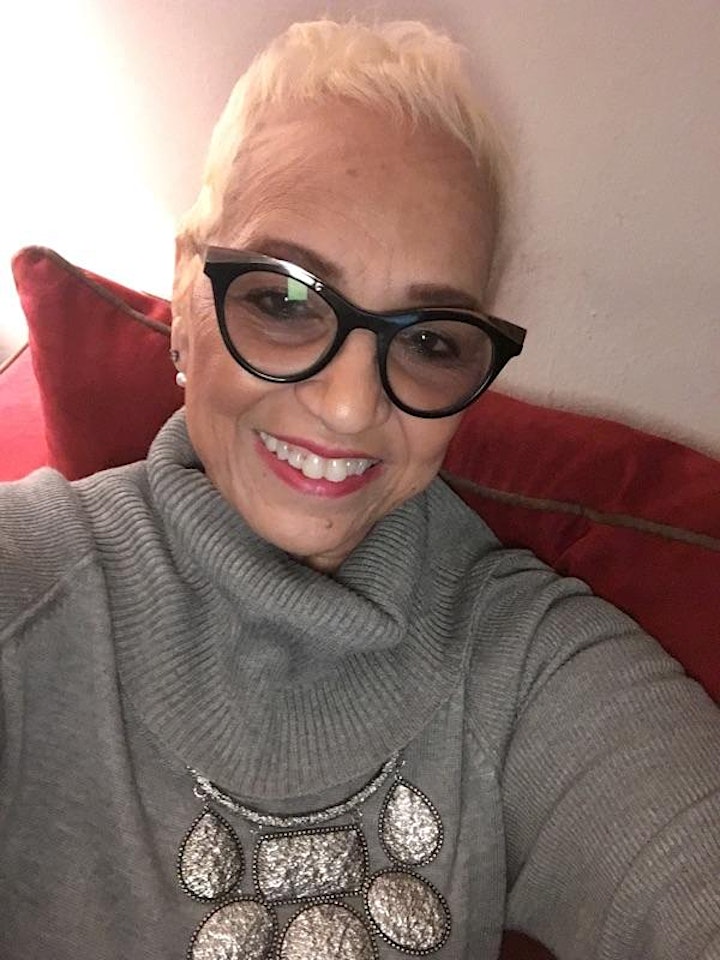 Rosie M. Areatha Alexander is a life long resident of Detroit, MI. She attended Detroit Public Schools, Wayne Community College, Detroit College of Business and University of Phoenix with a BS in Management in 2004. Rosie has a kind spirt and a beautiful soul who believes in the energy that is shared between individuals. A few of her awards and accomplishments include: Recipient of Distinguished Service Award for Community Service as one of the six women chosen in the State of Michigan, Selected as one of the "100 Outstanding Black Women of Michigan", Spirit if Detroit Award- Community Activist (November 2004), Ministerial License (October 2000), Ordination Elevation (September 2008). After working over 30 plus years in the field of human service and humanities she retired in 2017.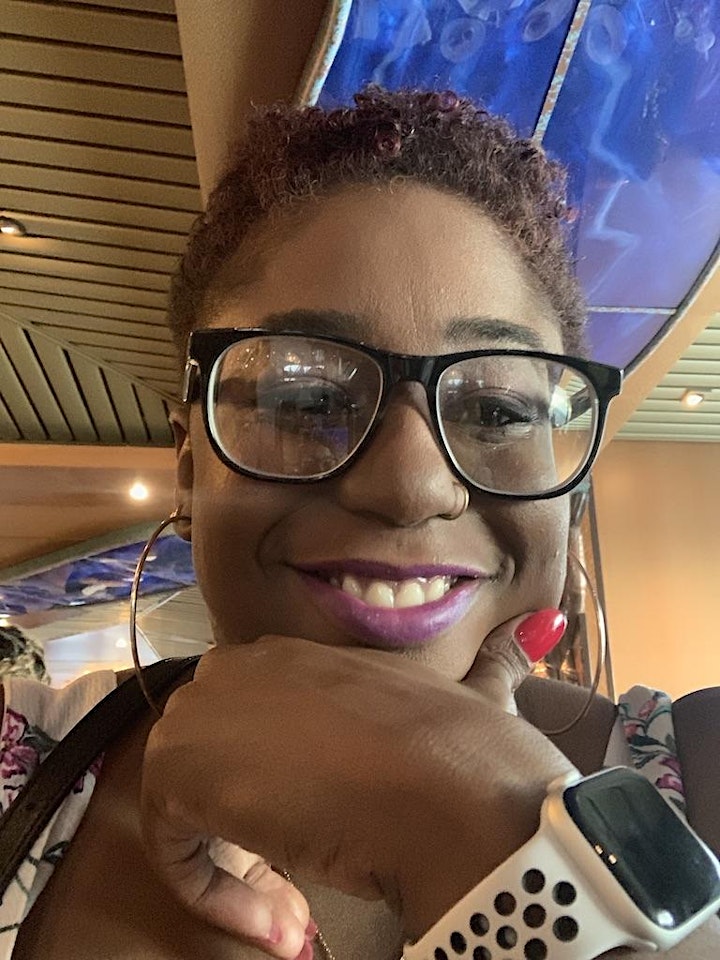 LaShaunda Tate LLMSW graduated with her Master of Social Work in May 2019 at Loyola University Chicago. While attending school, she was a case manager at a non-profit called Uhlich Children's Advantage Network (UCAN) where she worked for 2 and ½ years. UCAN is a big umbrella with many programs geared towards helping children with a trauma background. One of the programs was UCAN residential. Residential provided treatment to children who experienced some sort of trauma e.g. sexual abuse and/or self-harm.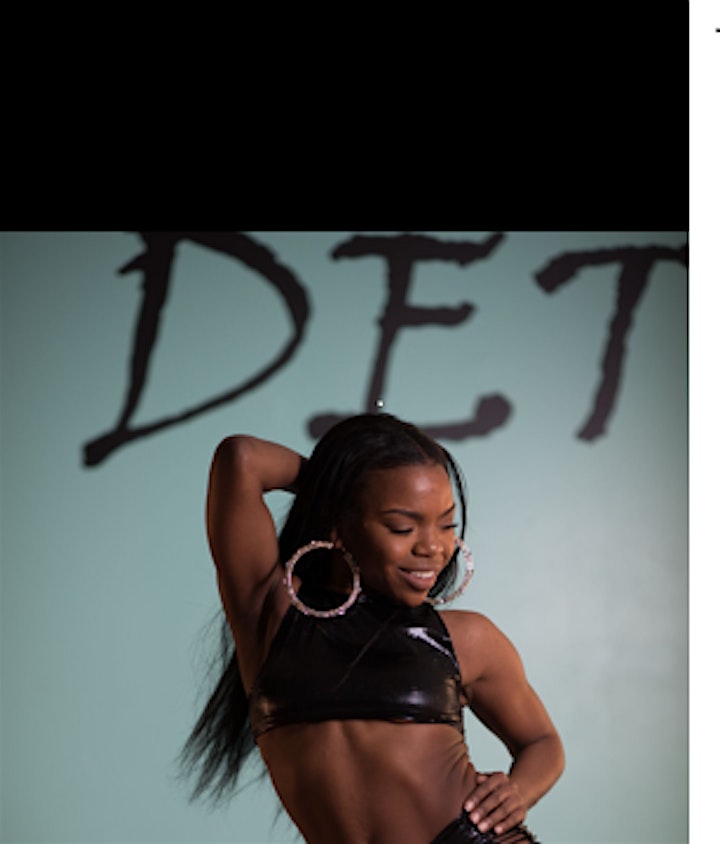 Najee Clarke is a proud Detroit with a passion for dance and city life. Dancing for more than 25 years, Najee was introduced to the art at her neighborhood dance studio in Detroit where she excelled in ballet and technical movement. Throughout high school and college, she was exposed to dance education and opportunities expanding her performance and instruction portfolio. She currently teaches children and adults at Studio Detroit Dance Center. With her class series: The Art of Appeal, she focuses on feminine movement and body confidence. Najee also manages a popular city living website aimed at growing Detroit's population.
Alex Fluegel is a writer and mother who helped open Detroit Mama Hub, a wellness center for new and expectant moms. She teaches yoga to bodies of all shapes and ages and believes in taking everything one breathe at a time. Learn more at detroitmamahub.com.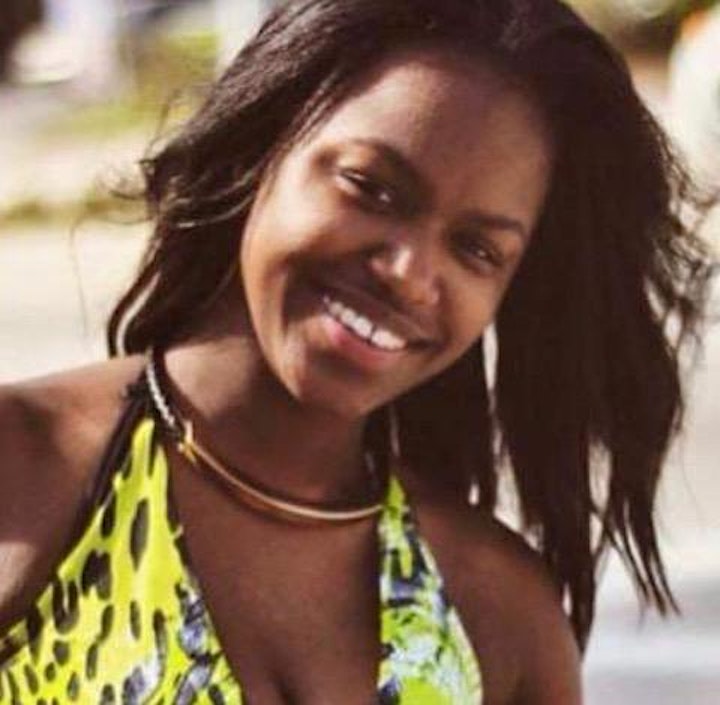 Brendi Showers is a 27 year old wordsmith and mother of 2. Born in Detroit to a deaf mother and raised by a village. In every good story, There's a Tragedy that effects every protagonist. However, traumatic events can be made to sound beautiful, especially when you have the ability write. Music, song and poetry is a therapeutic outlet in which she uses to express her emotions when it come to life and things she cannot change.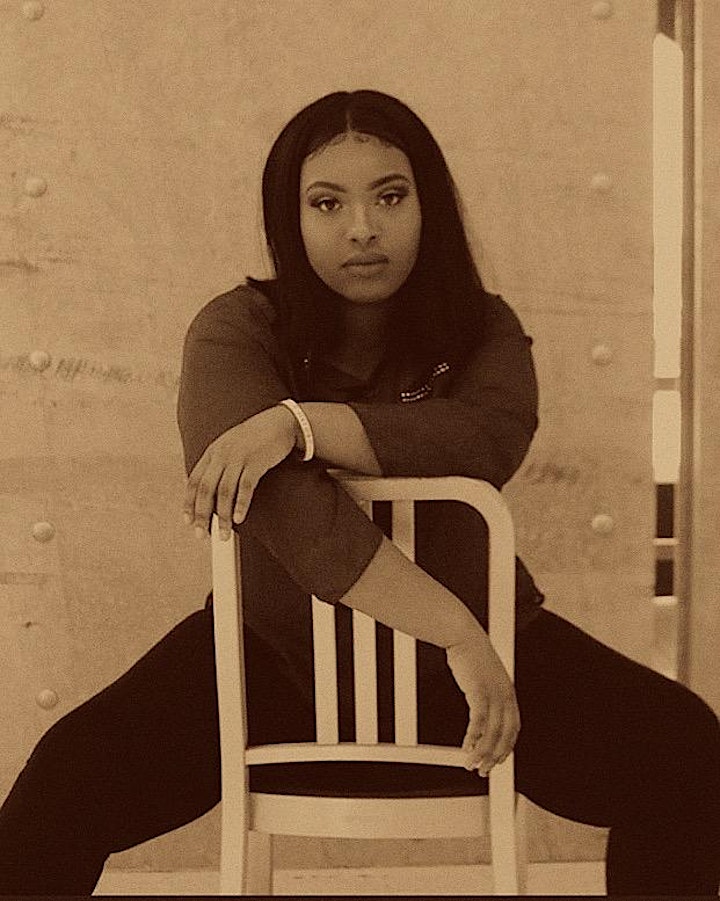 Jasmine Buckley is 23 years old graduating from Oakland University this year with a degree in Social Work. Though she has found purpose in her love for people and philanthropy, she also has strong passion for her music and plans to follow those dreams as well.