More Than a Queen / Más Que Una Reina - Conferencia para lideres
About this Event
Entrada general $27.00 + Eventbrite Fee y $35.00 en la puerta. Aconsejamos comprar con anterioridad - Conferencia en Español
Miss Universo 1986, autora, conferencista internacional, y emprendedora. Bárbara Palacios estára en Nashville Tennessee el sabado 27 de abril en el 701 Murfreesboro Pike, Nashville, a 10 minutos del aeropuerto, en una conferencia que te va a inspirar, te hara pensar, disfrutar, y reflexionar.
Basada en los 9 pasos que ella ha desarrollado, la autora hablara de la importancia de ser mejor que ayer, y sobre la ACEPTACION, el ENFOQUE, el EQUILIBRIO, el LIDERAZGO, la GRATITUD, el PERDON, la DIGNIDAD, y la FE.
Informacion Adicional:
Habra otras conferencistas? Si, Gigi Butler, fundadora de GIGI'S CUPCAKES hablara de los sueños y el exito, basados en su historia de querer ser cantante profesional, a limpiar casa, y hasta llegar a tener una franquicia de 100 tiendas por todo Estados Unidos. https://gigiscupcakesusa.com/blogs/news/gigis-story
La conferencia es solo para mujeres? No, es para todos, pero con una especial atencion hacia las mujeres. Puedes llevar a tu pareja, y los dos disfrutaran.
Pueden asistir niños? Solo aquellos que puedan sentarse dos horas y disfrutar de la conferencia. Se recomienda que sean mayores de 14 años, pero lo dejamos a discrecion de los padres. Todo el contenido sera sano y familiar.
Pagan boleto completo los menos de 18 años? Si, cada silla es una entrada general.
Que del estacionamiento? Habra estacionamiento suficiente. El lugar esta hubicado en espacios de oficinas. Tenemos permiso de estacionarse en las oficinas al rededor, pero debes llegar unos 15 minutos antes para que tengas tiempo de estacionar y sentarte a escuchar a tiempo.
Habra oportunidad de hacer preguntas? Si, al final habran preguntas y respuestas
El boleto es transferible? Si
Habran libros a la venta? Si
Firmara libro la autora? Si
Se pueden tomar fotos con las conferencistas? Si
Con quien me comunico si tengo preguntas? info@TheAgustinAgency.Com / 615-562-1036
Puedo devolver los boletos? hasta 48 horas antes, esribenos directamente.
Habra comida? No
Se permite llevar comida? Solo agua
Bárbara ha escrito dos libros, La belleza de saber vivir y Lejos de mi sombra, cerca de la luz. Lanzara su tercer y mejor libro, para Agosto del 2019. Ahora en Nashivlle, ven a conocer uno de los orgullos de Venezuela, y de Latinoamerica, Bárbara Palacios es la celebridad, madre, esposa, amiga, y una mujer de Fe. Ella compartira su historia personal, la cual Inspira y Anima a otros a ser mejor que ayer. ¡Sera un evento inolvidable. No te lo pierdas!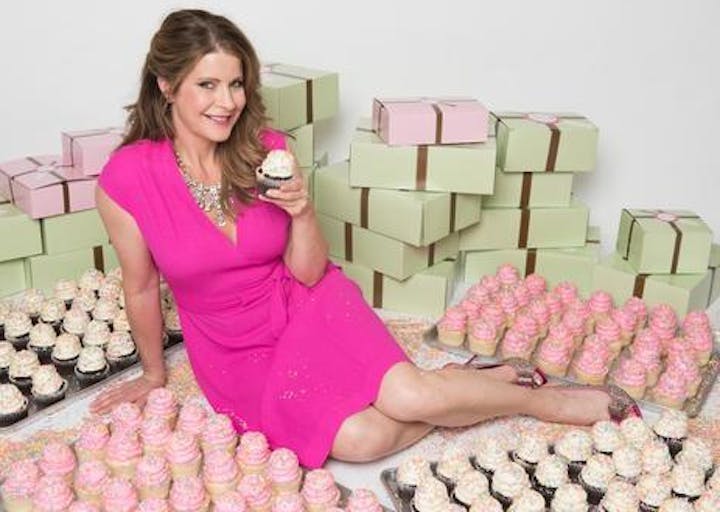 I was born in Oklahoma and raised in California in a small desert town on a farm. I was blessed to come from a strong, hard working and balanced family who believed in me and supported me in all my endeavors.
At 15 years old I started a cleaning company because I didn't want to work for anyone else. I was determined to have something of my own, but at that age, I didn't have many resources. So I bought some mops and buckets and walked a mile to an assisted living community where I knocked on doors for clients. That's where Gigi's Cleaning Company was born.
DANALYS ARZOLA
CANTANTE E INTERPRETE MUSICAL, CONFERENCISTA MOTIVACIONAL, COACH VOCAL
"DANALYS LA VOZ QUE TRASCIENDE AL CIELO"
Desde niña DANALYS ha vivido intensamente el mundo de la música. Obtuvo su primer título "cumlaude" en el Conservatorio de Música del estado Aragua en su país de origen Venezuela. A partir de allí, desarrolla una interesante carrera artística destacandose con la interpretación de géneros musicales como la balada, el pop, el pop tropical y la bachata, entre otros.
Su indiscutible talento musical la hacen poseedora de una voz inigualable y la han hecho merecedora de importantes reconocimientos y elogios.