Event Information
Refund policy
Refunds up to 7 days before event
Eventbrite's fee is nonrefundable.
This interactive ten-week Black history webinar series will will take us from ancient Africa to the Black Lives Matter movement.
About this event
Register Today!
More than A Month Black History Series IV
An Online Zoom Webinar Course
Bi-Weekly Beginning October 14 , 2021 (Time: 4:00PM – 6:00PM MST - Arizona Time)
Led by award-winning historian, diversity, equity, inclusion leader, and motivational speaker, Matthew C. Whitaker, Ph.D.
"Before Black Lives Matter, they must be understood." ~ Dr. Matthew C. Whitaker
"Black history is more vital in our own times than ever.  Its descriptive intervention allows us to embrace the fullness of American and world history on a previously unimagined scale.  By allowing the voices of black women and men, icons and ordinary people, to join in our larger democratic story, we come to see how African-Americans expansively transformed the United States. The struggle for black dignity, both its triumphs and travails, offers a universal story, one that immigrants, women, people of color and LGBTQ communities can all relate to." ~ Peniel E. Joseph
Learn what you have always wanted to know in an intimate and positive space!
 This interactive ten week webinar series will allow Black lives to speak, inspire, and instruct our way forward.  Anyone interested in understanding the contemporary fight for racial justice, will not want to miss it.  This webinar series will pay particular attention to the ways in which Black people have resisted forces that have marginalized and dehumanize them, while helping build a dynamic society based upon cultural pluralism.  We will begin with pre-colonial Africa, and the trans-Atlantic slave trade, American slavery, emancipation, and reconstruction eras.  We will then explore Jim Crow segregation, World War I, the Great Depression, New Deal, Harlem and Chicago Renaissances, and World II.  We will conclude with the civil rights, Hip Hop, Barack Obama, and Black Lives Matter generations.
Throughout the course, we will examine migration processes, Black organizations, leaders, and the roles faith, class, gender, and sexual orientation have played within Black communities, and the emergence of Black culture as a powerful force in global society. 
Dates and Themes 
10/14 - Pre-Colonial Africa
10/28 - The Trans-0Atlantic Slave Trade
11/4 - American Chattel Slavery
11/11 - Emancipation and Reconstruction
11/18 - The Rise of Jim Crow and World I
12/2 - The New Deal
12/9 - The The Harlem Renaissance
12/16 - Black America and World War II
12/23 - The Civil Rights Movement
12/30 - Hip Hop, Barack Obama and Black Lives Matter
Diamond Strategies is a premier, NMSDC MBE certified diversity, equity, inclusion, community relations, employee learning and executive leadership training provider to Fortune 500 companies in the United States, Europe, Africa and China.  Our specialties include: Facilitation and Training, including industry Training-of-Trainers, (TOT), Interest-Based-Resolution (IBR), Transformative Speaking, Community Relations, and Thought Leadership.  Our consultants are distinguished and globally experienced diversity and inclusion experts, offering services to schools, non-profits, corporations, faith-based organizations municipalities, and community groups.  Our mission is to be your partner in a larger effort to maximize our human and institutional potential.
Questions? Contact us at Diamond Strategies or call us at 480-252-0639.  
Feature Images: iStock, Diamond Strategies, LLC.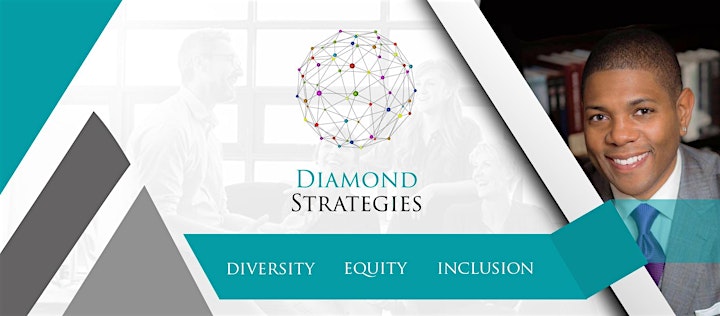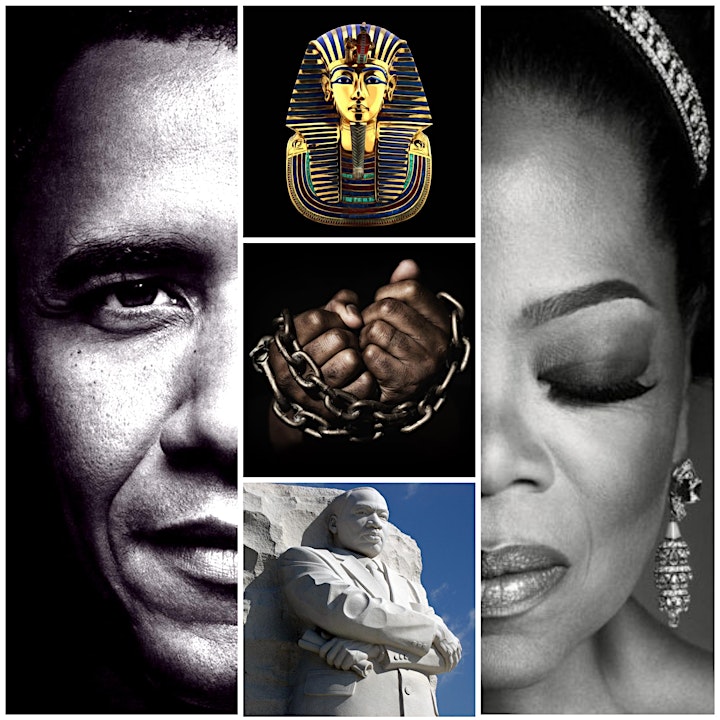 Date and time
Location
Refund policy
Refunds up to 7 days before event
Eventbrite's fee is nonrefundable.
Organizer of More Than A Month Black History Series IV
Diamond Strategies provides transformational cultural competency, diversity, equity, and inclusion leadership and training in community relations to our clients. We do this through a combination of engagements tailored to augment any current efforts including, keynote presentations, robust and thematic workshops and training sessions, cultural competency training, one-on-one coaching, informational and bridge-building community forums, and other activities designed to provide the knowledge, skills, attitude, sensitivity, and resources that organizations need to engender healthy, positive, and effective cultures of collaborations.
Diversity, equity and inclusion (DEI) are our world's greatest assets. Our passion is helping small businesses and corporations, non-profits, educational institutions, municipalities and individuals, understand, embrace and leverage DEI to make themselves happier, more efficient, resilient, and competitive in our dynamic and constantly changing world. Our skilled leadership, combined with first-rate analytics and data-driven technology, will help your organization move the needle in the area of DEI and community relations.