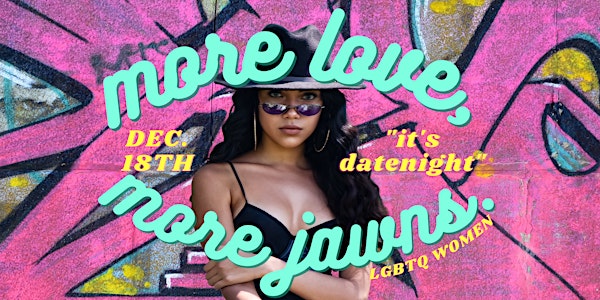 More Love, More Jawns: Speed-Dating & Friending for LGBTQ Polyamorous Women
Speed-dating & Friending for Polyamorous, LGBTQ Women! Find community, friends, & support at this unique event!
Refund Policy
Contact the organizer to request a refund.
Eventbrite's fee is nonrefundable.
About this event
Lezcronymz, the event producer who brought you, Queer Outta Philly Party Bus, Love Vs. Lust, Summer Daze: Awkward Speed Dating for Women & For the Love of Cannabis, indulges the Polyamory community with an evening of comedy, discussion, and speed-dating/friending!
You'll enjoy:
21+ LGBTQ Women
Speed Dating/Friending for Women Who Love Women*
Games & Prizes from our LGBTQ + Women Owned Sponsors!
Group Dating Discussions w/ Licensed Polyamorous Therapist Amie D. Wells, LHMC
"More Love, More Jawns" Shared Spotify Playlist
Trans & Non-binary folk welcome!
POC-Centered + Inclusive
Raffle: WIN A 30-MINUTE RELATIONSHIP COACHING SESSION from Polyamorous Relationship Coach Amie D. Wells, LHMC.
Hosted by Fame Noel, Creator/Host of Edible Podcast and CEO of Lezcronymz. LISTEN NOW TO FAME'S SPECIAL INVITE!
Join our mailing list on EdibleWordz.com to get your $5.00 off discount code!
Sponsored by Bad Wife World Lingerie & Things, Heavenly Herbs, Edible Podcast, The Main Event Philly, The B Better Co., Your Path to Freedom Coaching, Reine Noire Brand and Restorative Vitality LLC.
Sponsor Upcoming Lezcronymz Production Events! Are you a woman or LGBTQ Owned business? Learn how to get your products in front of over 16K LGBTQ Women! Contact lezcronymz@gmail.com to learn more.
LGBTQ MUSIC ARTISTS
We want to feature you on the Official More Love, More Jawns Spotify Playlist! Date night vibes only! Contact lezcronymz@gmail.com for more info!
IMPORTANT INFORMATION
Suggested Tech/Software:
Laptop/Tablet/Smart Phone
*Remember to test your Apps before the event.
ENVIRONMENT.
This is a JUDGMENT FREE SPACE. 420 & alcohol-friendly. NO MEN ARE ALLOWED TO ATTEND.
SAFER-SPACE INITIATIVE.
THIS IS AN LGBTQ & QTPOC SAFE(R) SPACE EVENT! NO HATE ALLOWED. ALL INCLUSIVE! NO RACISM, TRANSPHOBIA, BIPHOBIA, HOMOPHOBIA, SEXISM, COLORISM, OR AGEISM WILL BE TOLERATED.
IF YOU EXPERIENCE BULLYING OR HARASSMENT DURING THE EVENT PLEASE NOTIFY THE HOST(S) IMMEDIATELY.
PHOTO RELEASE
By purchasing a ticket you consent to allow Lezcronymz to use video and/or still images from the event to promote Lezcronymz Productions Events.
EMAIL COMMUNICATIONS
By purchasing a ticket you agree to receiving email communications from the event organizers & sponsors. You can unsubscribe at any time.
This Event Powered by:
Lezcronymz Event Productions: Events, Media, & Community for Women Who Love Women.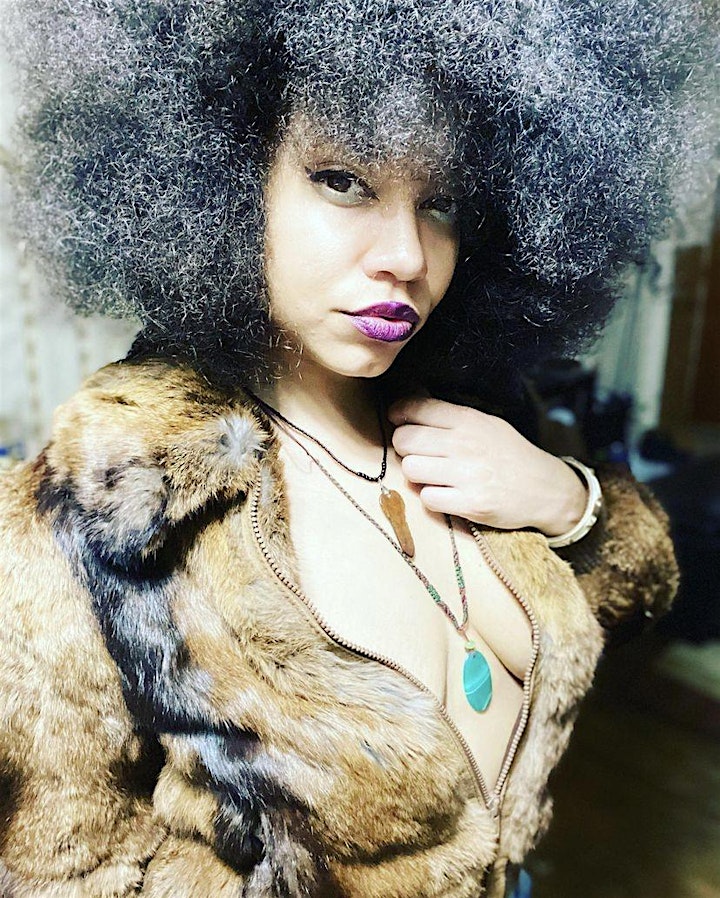 Hosted by Fame Noel, Creator/Host of Edible Podcast and CEO of Lezcronymz.
Fame Noel (she/her), a proud Black, Queer, Femme, is the CEO of Lezcronymz an LGBTQ, Women's media, events & Fashion production company based in Philadelphia, PA, Host of Edible Podcast and Sex & Music LIVE and founder of EdibleWordz.com where she also works as a blog contributor.
After spending two years building the clothing brand Lezcronymz and being on the Philadelphia "Gay Scene" she recognized a need for more queer, black and brown spaces that catered to niche communities. Bringing with her a background in Corporate Event Planning she began coordinating LGBTQ Events for Queer Women of Color taking on major corporate sponsors.
In 2020, she began connecting with Philadelphia-area sex workers rights organizers to help bring attention to advocacy and protection efforts.
Through media coverage and pro-bono marketing & event production services, Fame continues to create spaces for the Black, Queer, & Kink Communities
Find more information and get in contact with the host Fame Noel.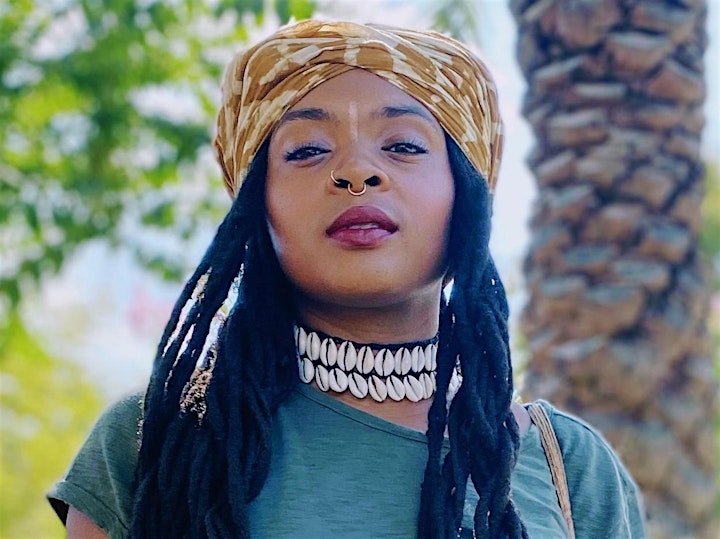 Amie D. Wells, LMHC, (she/her) is a New York-based Black, queer & non-monogamous licensed trauma-informed Psychotherapist and Relationship & Wellness Coach. As the founder of Your Path to Freedom Coaching, LLC, she offers culturally aware and research-based programs that are specifically catered to BIPOC, LGBTQIA & Non-monogamous individuals and couples+ who want to unlearn toxic relationship patterns to build stronger and healthier romantic connections. After engaging in an intentional process of nurturing a holistic relationship with herself, Amie has been able to show up authentically in her own life and maintain connections that are healthy, loving and long-lasting. She is passionate about helping her community have a life full of freedom, intimacy, love and mindful connection with themselves and with others.