More Green Get Legal Party!

Wednesday, March 23, 2011 at 4:00 PM (MDT)
Event Details
Have you thought about getting your medical marijuana license, but don't know if you qualify?  What are your rights and how can you get your red card for less than others?  Maybe you simply want to know what all the hype is about.  No problem!
Get ready for a night of MAGIC at Casselman's Bar & Venue!  On March 23, 2011 we'll have a matinee movie, live music, munchies and free giveaways!  We'll have a doctor, attorney and dispensaries ON SITE to talk about your needs and answer your questions.  Forget paying those high prices for a doctor's appointment; you can even get your physician certification completed at the party for a low rate!
< DISPENSARIES >  < DOCTORS & LAWYER >  < MUSIC >  < FREE GIVEAWAYS >  < HEAD SHOPS >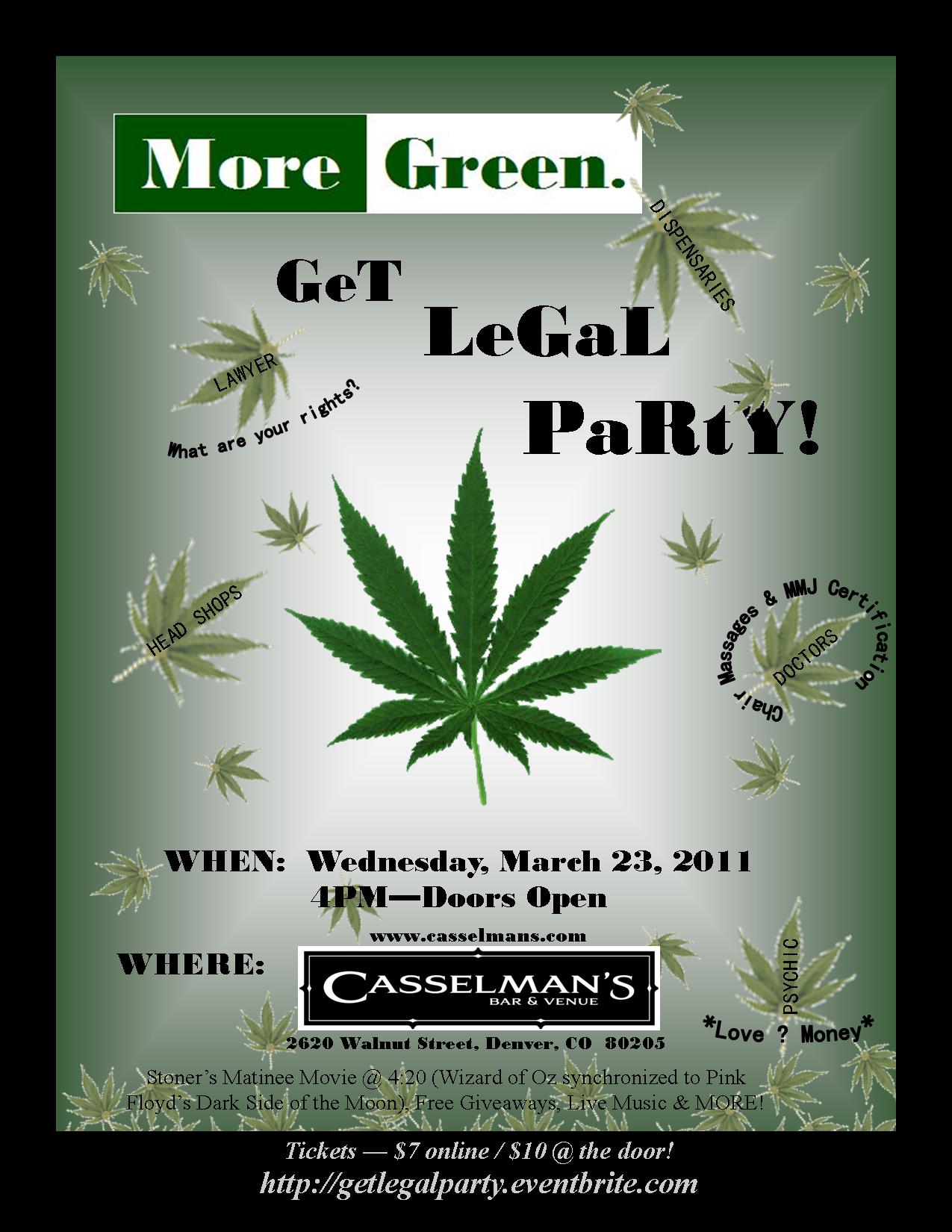 If you already have your license, GREAT!  We'll also have dispensary discounts and head shops for your enjoyment.  Meet others who are like minded and find out what else we can do, together, to help legalize marijuana in 2012.
Serenity Moon Wellness Center             Daddy Danks Head Shop                Rebellion Pizza
Chef Ty Link/Vision of Love Baking            Green Medical Pharmacy              Vaporizerinc.com
PROMOTED BY: 
---
4:00 p.m. - DOORS OPEN!!
First people in the door get a bonus goodie bag that includes an Official More Green 420 Friendly Bracelet & t-shirt!  You can show these off as a trendy, organic way to let others know you're 420 friendly!  These goodie bags will also include savings and other treats from artists and 420 friendly companies!  There are only a limited number, so be sure to come early and grab yours!
4:20 - 6:00 - Stoner's Matinee Movie (The Wizard of Oz synchronized to Pink Floyd's Dark Side of the Moon)
For those of you who have never experienced the delight of this showing, it is a MUST SEE!  We will turn down the sound on The Wizard of Oz and turn up the tunes of Pink Floyd's soundtrack "Dark Side of the Moon"  to give you a mesmerizing and unforgettable evening.
During this time, Mobile Doctors of America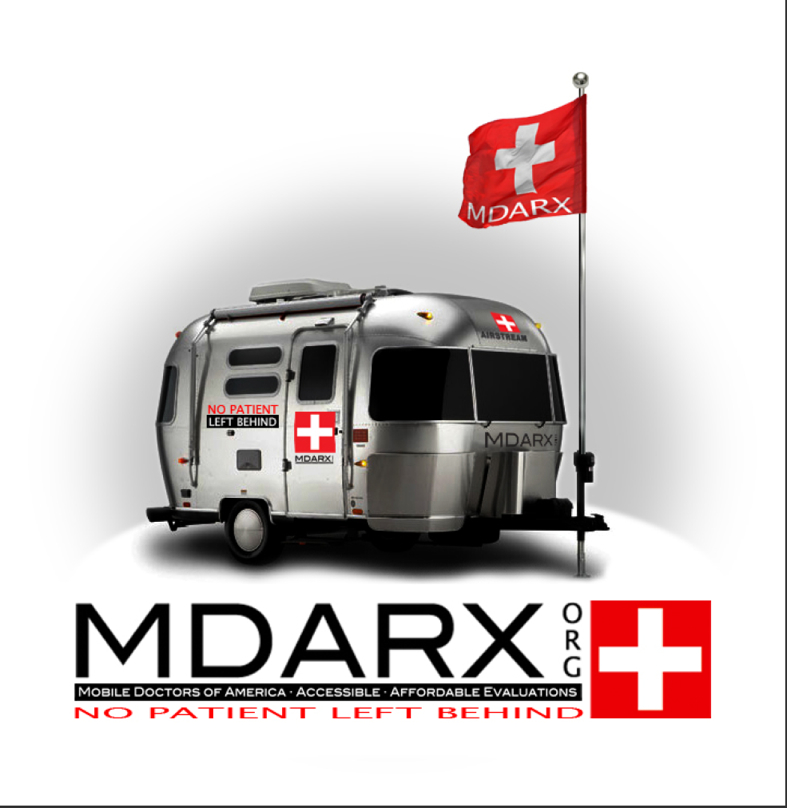 will also be taking appointments!
6:15 - 8:00 - Join us for talks from Colorado licensed attorney, Peter Loyd Weber

 about what marijuana law is today and where it could lead in the future; Deanna Gabriel, Owner of Cannabis Magic, Inc.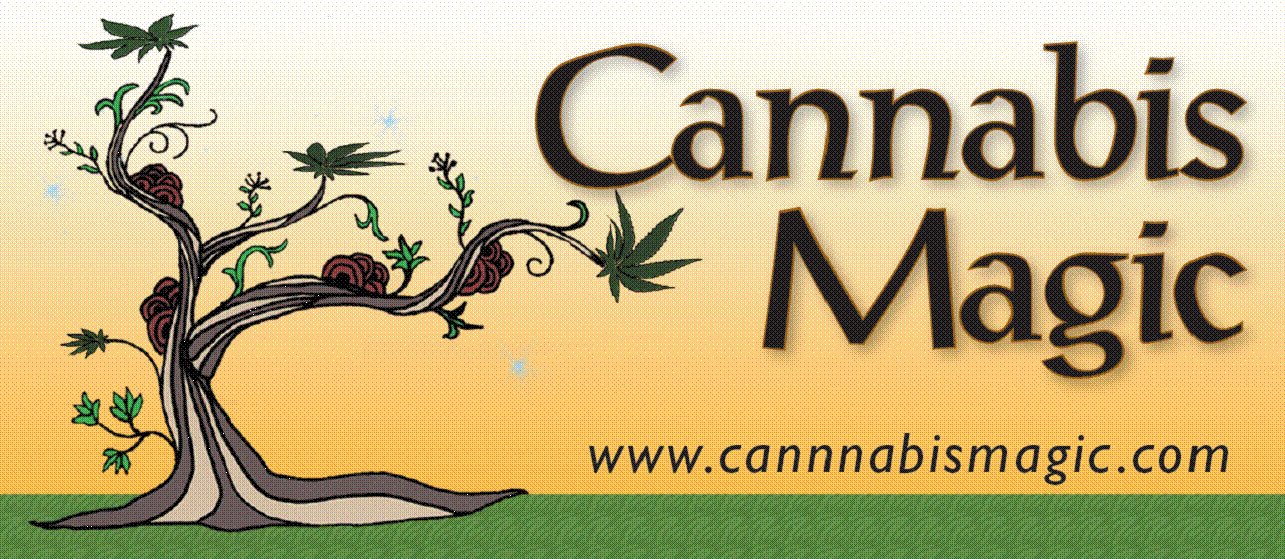 on cannabinoids and the basic differences between sativa and indicia strains of marijuana; and Vincent Palazzotto, executive director Medical Marijuana Assistance Program of America  

will speak about the care of indigent patients.  There will also be personal stories from guests.
8:00 – Get ready to rock out!  We've got some great music, entertainment and giveaways for the rest of the night!
Join a very special LIVE PERFORMANCE from the 420 All Stars --
 Tha Docta,                   B.R. Da Beat Hova, Dr. Pheelgood    &    Aloft in the Sundry!  
With new CD RELEASE "B.R. Presents Breathin' Again"!  Free CD's & other goodies courtesy of Dirty Motive Records!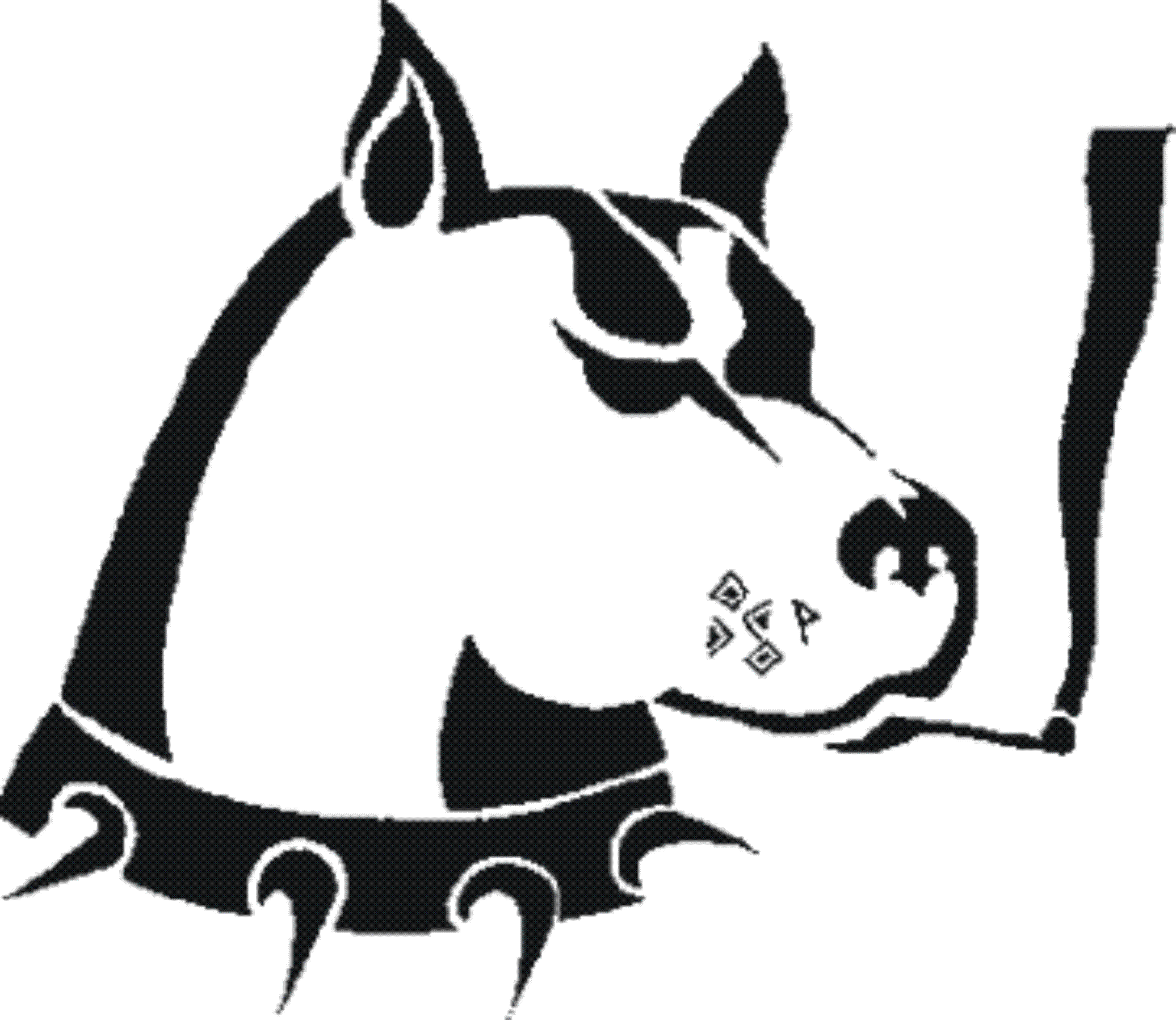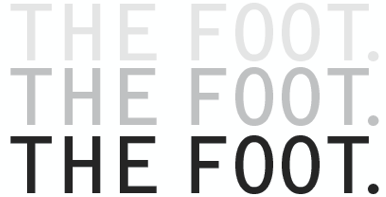 Then we'll rock out with The Foot!  Check them out of Facebook too (www.facebook.com/findthefoot)!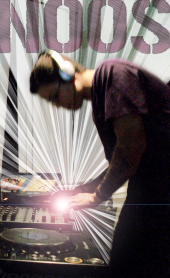 Last, but certainly not least, it's DJ NooS!!  From the depths of the Mile High City, comes an ex metal drummer (much like Borgore); turned enlightened DJ. A love for CDJs and Traktor, he has been a newcomer to the Denver scene playing grime, dubstep, DnB, electro/house, trance, and techno (recently producing grime/drumstep). He loves it all. Playing warehouse parties with his fellow homies Bryce Demise and Nick Baracz (DJ Cubbi), we bring fresh new music to the young adult night life: the real electronic music lovers. NooS represents positivity and good vibes; regardless of what music he DJs. Positive Vibes Everywhere...N∞Š (KNOW-US) Knowz...
Let's get this party started!  Tickets are $10 at the door so get them online now! 
---
WHAT YOU'LL NEED TO GET YOUR LICENSE:
- purchase a "Pre-Pay Entrance with Doctor Consultation" ticket in order to reserve an appointment
- bring a valid photo ID
- bring any appropriate medical paperwork showing a current debilitating medical condition, including, but not limited to: HIV, cancer, glaucoma or any other chronic or debilitating disease or condition which can be reasonably alleviated by marijuana
- a check or money order for $90 made out to CDPHE for your state application
Click HERE to see & print the forms you will be filling out with your doctor.
---
This is one party when UP IN SMOKE won't be a bad thing!  ;o)
---
When & Where
2620 Walnut Street
Denver, 80205


Wednesday, March 23, 2011 at 4:00 PM (MDT)
Add to my calendar
More Green Get Legal Party!