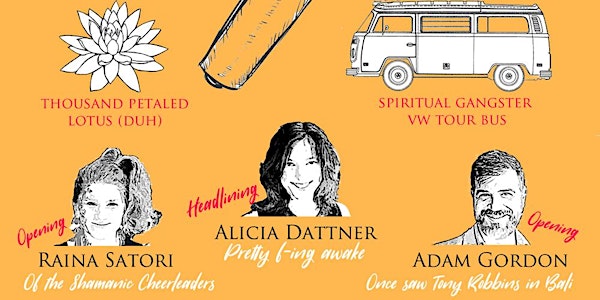 More Enlightened Than You Comedy: Alicia Dattner, Adam Gordon, & Raina Satori [San Geronimo]
When and where
Location
Popup House Concert 20 Cecile Rd San Geronimo, CA 94963
Description
The "Adam Gordon, Raina Satori, and Alicia Dttner are More Enlightened Than You" Comedy Tour...
Popup Comedy in San Geronimo!
---
7:00 pm Doors open, enjoy homemade hibiscus cooler iced tea!
7:30 pm Comedy!
Opening:

Adam Gordon,

"Once saw Tony Robbins at a cafe in Bali"

Opening:

Raina Satori,

creator of "The Shamanic Cheerleaders"
Headlining:

Alicia Dattner,

"Pretty f-ing awake"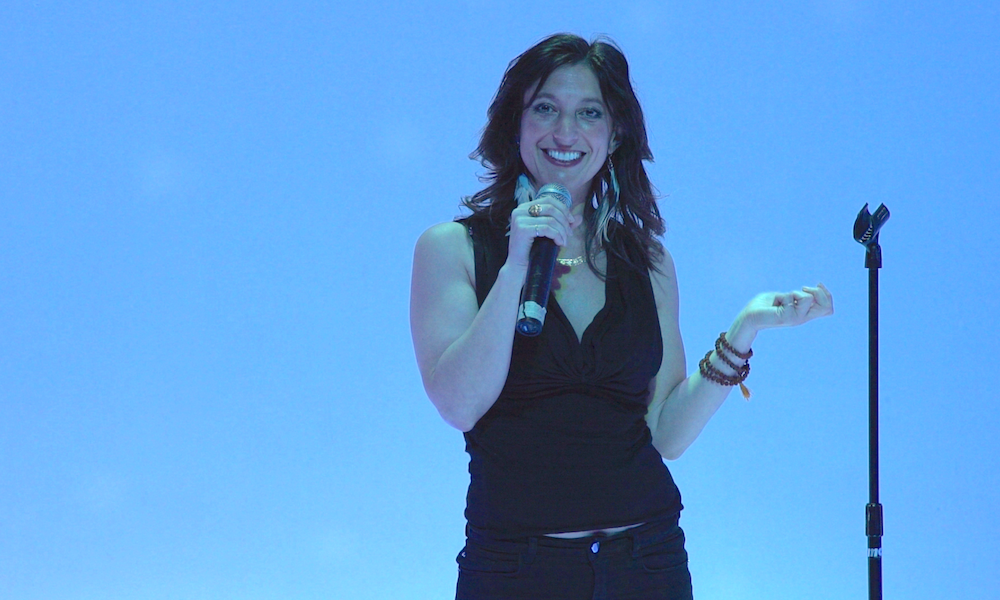 See the Trailer for the Show
---
Adam Gordon is a rising star in the San Francisco standup scene, and he's going to charm the pants off you and make you laugh.

Raina Satori has performed around the world. She's a magical creature who rhymes and rolls with the silly and the spiritual. Raina's Shamanic Cheer will blow you into the stratosphere.

And Alicia Dattner is BACK. No subject is off-limits: how to floss sexy, how to tell if you love a love-avoidant, how to navigate angels appearing in your undies, how to spot a non-dual narcissist in the wild, how to win at heteronormative dating, drinking at yoga, sleeping while meditating, nonduality in bed, and accidental enlightenment... Oh, plus, there's a ukulele.
Voted "Best Comedian" in the SF Weekly and the SF Bay Guardian, and won awards like "Best Storyteller" at New York United Solo Fest and "Best of the Fringe" at the SF Fringe Fest. Fresh off a run of her show "The Oy of Sex" Off-Broadway, she's launching this tour in advance of recording a comedy special. Get up close & personal in a rare house concert style experience.
---
http://moreenlightenedthanyou.com