Moral Monday Mass Meeting of the Northern California Poor People's Campaign...
Description
The Northern California Regional Steering Committee of the Poor People's Campaign will host a Moral Monday Mass Meeting on Monday, April 16 from 6:30pm to 8:30pm at Trinity Episcopal Cathedral, 2620 Capitol Ave. Sacramento, CA 95616 featuring Rev. Dr. Yvette A. Flunder.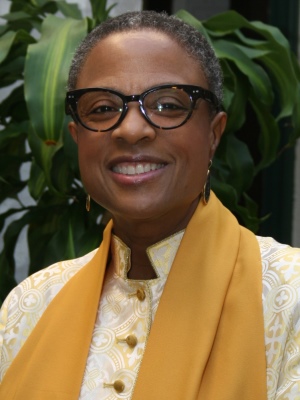 Rev. Dr. Yvette A. Flunder, is a native San Franciscan and third generation preacher with roots in the Church of God in Christ. Bishop Flunder is an ordained minister of the United Church of Christ and holds both masters and doctorate degrees in Ministry from the Pacific School of Religion and the San Francisco Theological Seminary, respectively. In 2003, she was appointed Presiding Bishop of The Fellowship of Affirming Ministries, a multi-denominational coalition of over 56 churches and faith-based organizations from all over the world. She is an active voice for the Religion Council of the Human Rights Campaign, as well as for the National Black Justice Coalition. Bishop Flunder is a highly sought-after preacher and religious educator as evidenced by her having spoken at divinity schools nationwide including those at Duke, Yale, Drew, and the New York Theological Seminary.
The California Poor People's Campaign is uniting people across the State to challenge the evils of systemic racism, poverty, the war economy, ecological devastation and the nation's distorted morality.
FOUR PILLARS TESTIMONY ~ MUSICAL ACTS ~ SPOKEN WORD
BACKGROUND: The Poor People's Campaign: A National Call for Moral Revival is the product of a decade of organizing by grassroots groups, religious leaders and others to end systemic racism, poverty, the war economy and ecological devastation. Expected to be a multi-year effort, the campaign will unite the poor, disenfranchised, and marginalized, combining direct action with grassroots organizing, voter registration, power building and nonviolent civil disobedience.
Free Parking for Moral Monday Mass Meeting, April 16, 2018
Parking Information: Free parking: 27th and N Streets in Sacramento. There will be an attendant there to let people in. Just inform the parking attendant you are attending the Poor People's Campaign event if the attendant ask. Thank you!!
Join the Campaign!
www.poorpeoplescampaign.org ~ www.facebook.com/californiappc/ ~ #poorpeoplescampaign