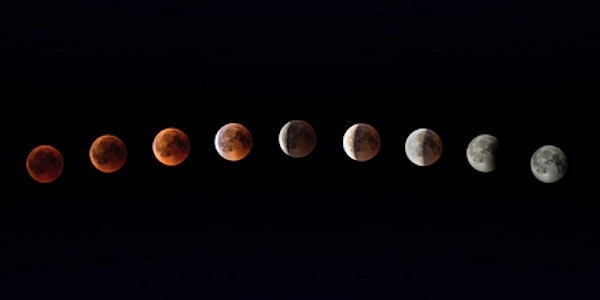 MoonWrites: Women's Creative Writing/Performance Workshop
A women's writing & performance workshop for cultivating creativity, craft, and community in conjunction with the New Moon and Full Moon.
Refund Policy
Contact the organizer to request a refund.
Eventbrite's fee is nonrefundable.
About this event
Featured in the The Social Connection Project, in partnership with Marsai Martin.
MoonWrites is one part poetic craft, one part women's moon circle, one part creative catharsis and artist coaching, one part community building, all parts authenticity & love. Sariyah's facilitation sits at the intersection of creative craft, personal transformation, social justice, and energetic alchemy.
Note: To make this workshop accessible to as many people as possible with different economic realities, and to also honor what Sariyah offers, there are multiple price options for admission. Proof of your reality is not necessary. Please be honest with yourself about what price is comfortable for you and simultaneously what is a meaningful investment in your process.
"Through MoonWrites group and individual coaching sessions, I've witnessed and experienced Sariyah's consistent ability to truly see and hear all participants, to meet us where we are and to draw out our individual voices, internal rhythms, and unique genius, guiding us from initial seed of feeling and thought to performance ready works. " -Alice Saliba
DEEPER DETAILS ON WHAT IT IS
An online writing workshop for women who want to cultivate a deeper connection with their creative voice and their emotional/mental world, while building a supportive community. New and experienced writers are both welcome. Facilitated by Sariyah Idan twice a month on Zoom, where we write together, learn simple tools for crafting powerful poetic pieces, practice embodying/performing our words with authenticity, and strengthen our skills for giving and receiving feedback. The art of offering and receiving both praise and constructive criticism is helpful not just in the creative process, but also in life. Participants can drop in for a single class, but the month is designed as a progression, starting with the New Moon and culminating with the Full Moon.
WHEN IT IS
The Sunday closest to the new moon and the Sunday closest to the full moon from 11am-1pm PST, 1pm- 3pm CST, 2-4pm EST, 7-9pm GMT
Dates: (2022 dates also listed in the reccuring schedule section of the event)
NEW MOON: Aug 28th, Sept 26th (Monday), Oct 23rd, Nov 20th, Dec 18th
FULL MOON: Sept 11, Oct 9th, Nov 6th, Dec 4th, Jan 8th (2023)
At the FULL MOON sessions there is time to present more polished pieces of writing/performance for feedback from all participants. New writing and discussion on the current lunation is done at ever session.
WHERE IT IS
On Zoom. Link sent week of next session and morning of.
ABOUT SARIYAH:
She is an internationally touring performing artist, writer, and educator. Sariyah holds an MFA in Creative Inquiry from CIIS in San Francisco and a BA in Arts and Social Change from Hampshire college in Amherst Massachusetts. Both degrees were self directed with a focus on music and poetry based interdisciplinary theater.