Moonlighting SF in September

Thursday, September 26, 2013 from 7:00 PM to 9:15 PM (PDT)
Event Details
Moonlighting SF is an outrageous, live variety show celebrating the spirit of San Francisco art and culture.  Hosted by Sean Keane, and with DJ JOill on the tables, Moonlighting SF is bringing back the funny and feel-good variety show while adding a twist of modern edge, wit, and, glamour.  Join us for a hilarious and uplifting night out!

PREHEAT with JOill: 7 - 8


Moonlighting SF: 8 - 9:15

---
Your host, Sean Keane (Top 5 Comics to Watch)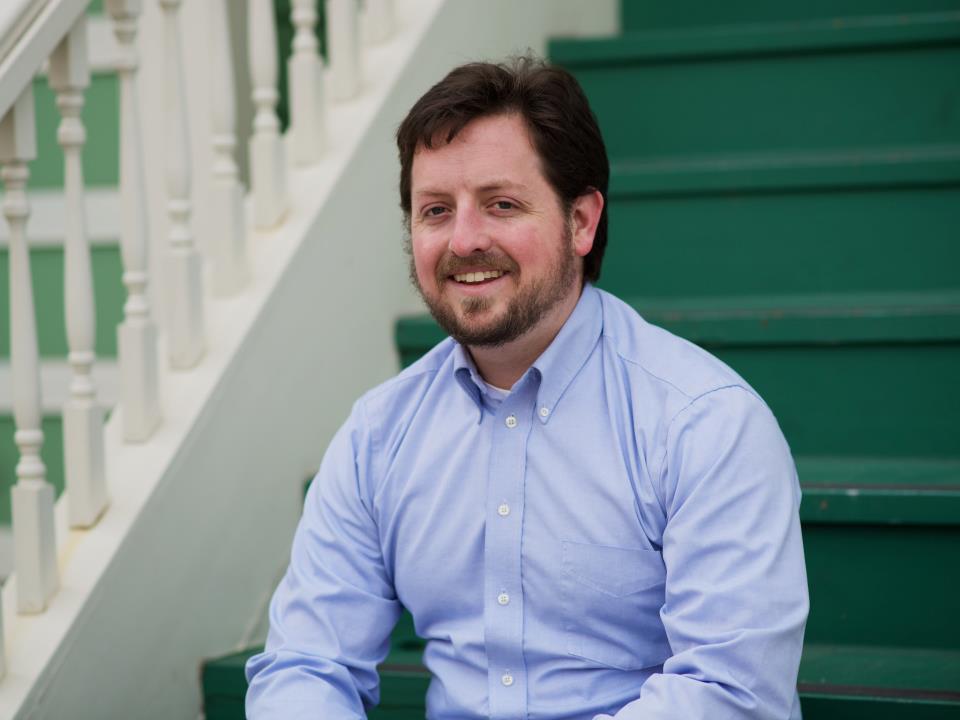 Sean Keane is a writer and comic from San Francisco, a former editor of UC Berkeley's humor magazine, and and a founder of "The Business," a weekly comedy showcase that was named "Best of SF" my multiple publications. He has performed at SF Sketchfest and the Bridgetown Comedy Festival, and regularly produces a series of standup-and-video showcases, including "Sean In 60 Seconds," "The Seanshank Redemption," and "Keane Wolf." Rooftop Comedy awarded him the Silver Nail Award for emerging comedians, and the San Jose Mercury News named him one of their Top Five Comics To Watch.
---
 Your DJ, JOill (PREHEAT with JOill)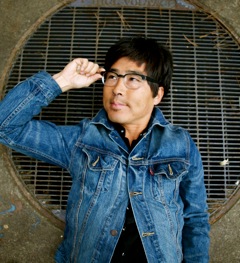 JOill, Detroit-bred, has been calling San Francisco his home since 2001.  His name is a combination of the classic American name, "Jo", combined with his Korean roots & middle name,"ill."
JOill has been performing musically since 1986.  His background & training in Detroit in his early ages as a jazz saxophonist was a great platform for him to grasp the electronic side of music. Growing up by both Detroit & Chicago, these concrete-jungle-like classrooms gave him access to many styles of music early on such as Motown, Blues, Jazz, Rock & Roll, Hip Hop & of course, his main choice as a DJ, Electronic Dance Music. To try & classify him would do no good. His electrifying style of music combines elements of deep, tech, progressive, breaks, booty & soulful house that result in an infectious groove. JOill has been known to move dance floors around the globe.  Not only has he performed at prestigious clubs, parties & festivals around the U.S., he has & still is working internationally as well.  You can find JOill gracing the historical stages of France & Bulgaria, the tropical paradises of Brazil & the fairy-dusted deserts of Burning Man, to name just a few.
---
  Just the Tip by Wells Day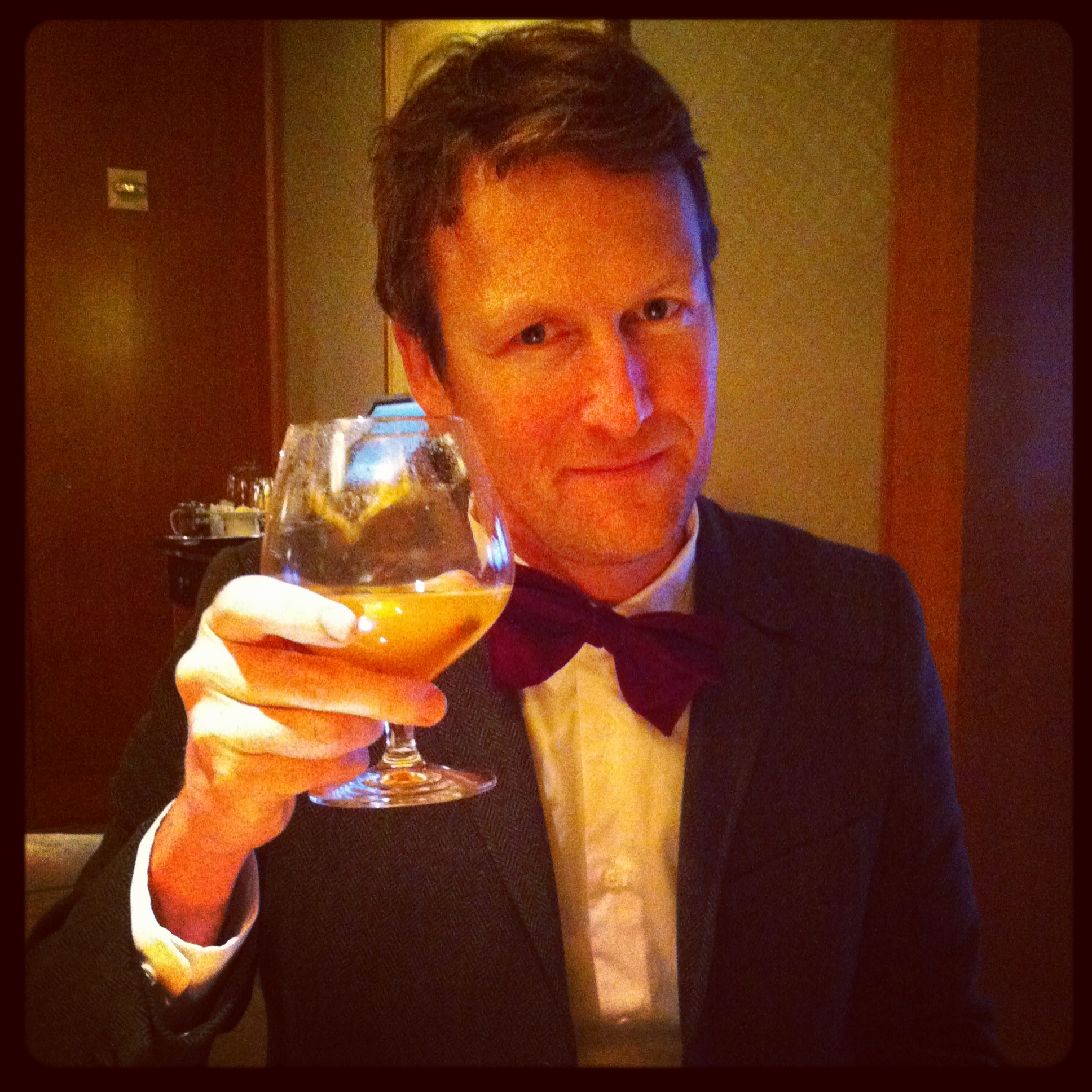 Wells Day has appeal. He's always 30 minutes from anywhere, the life of the pre-party, and the guy who always has something to say about something. He quips, imbibes, torts and retorts. Wells hails from nowhere in particular and grew to a very large stature at the early age of around that time. His idea of a perfect Thursday afternoon is sipping Suntory to the sounds of Patrick Swayze crooning about a woman riding the wind.

"Just the Tip" is a permanent fixture in "Moonlighting SF" and offers Wells a platform for irreverent discourse on the mayhem that ensues in this liberal bastion by the bay.

You know that old adage, "Alls Wells that ends Wells, with Just the Tip." Never full insertion…
---
Jabari Davis (Charlie Murphy's Acid Trip Tour, Basement Legends)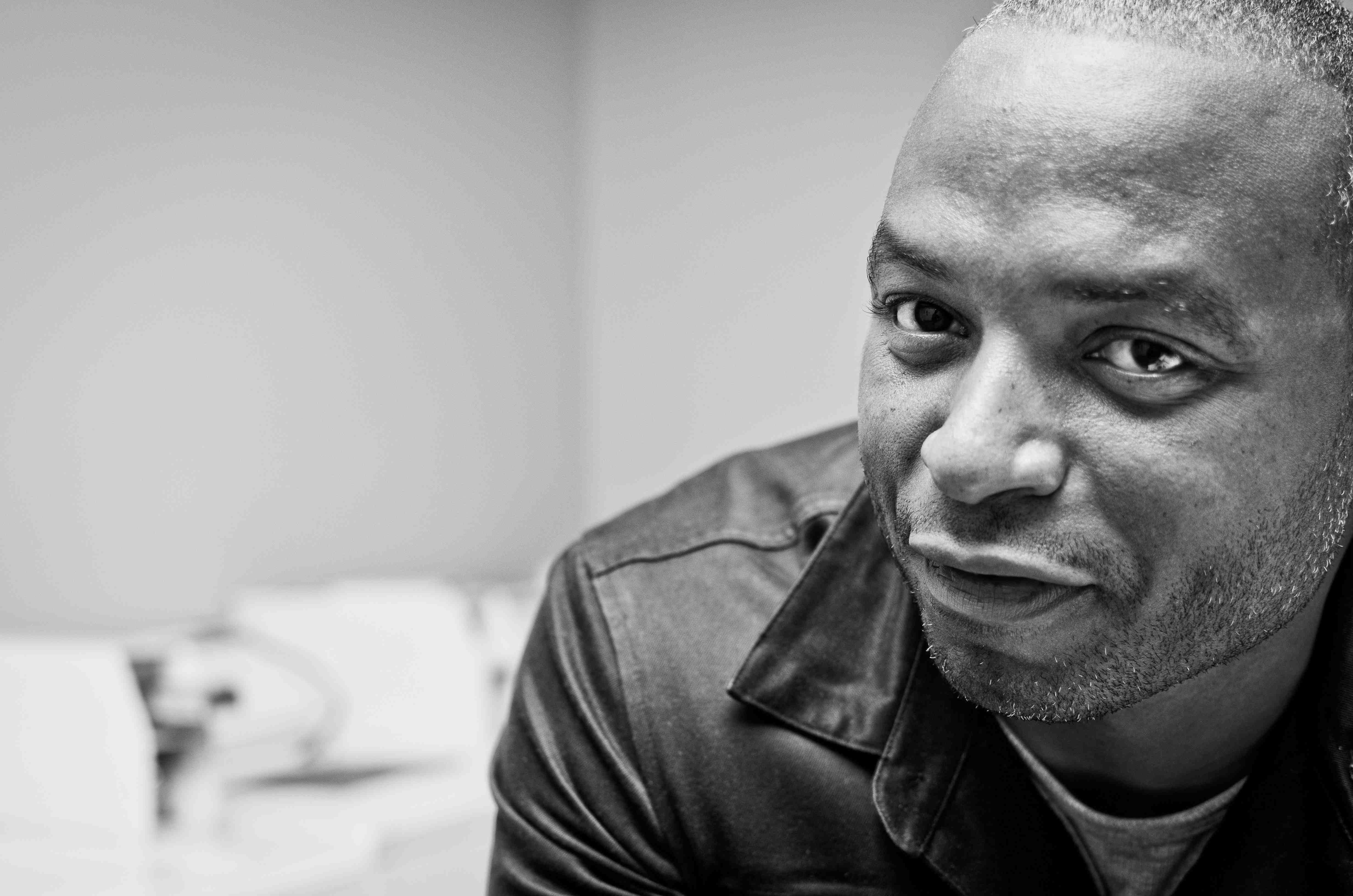 Jabari Davis has taken the San Francisco comedy community by storm with humor that combines down and dirty street smarts with thought-provoking intellect. With a style that interweaves true-life failures backed by undeniable logic, his comedic dialogue transcends not only cultural barriers, but social classes as well.

Jabari has performed in the nation's biggest Comedy clubs including The Comedy Store, The Ice House Comedy Club, San Francisco Punchline, Sacramento Punchline, Cobb's Comedy Club, Carolines on Broadway and Gotham Comedy Club, to name a few. In 2010 he debuted his one-man Solo Performance piece, "Felony Swagger With a Degree," in the San Francisco Theater Festival amid rave reviews. He was invited back to the Festival in 2011 to perform another Solo Performance piece, both of which were directed by W. Kamau Bell of FX's "Totally Biased." In 2011 and 2012 Jabari was selected to perform in San Francisco prestigious Comedy Day alongside Robin Williams, Diane Amos, and Gina Yashere. Jabari has also opened for Charlie Murphy's Acid Trip Tour, and was recently selected to perform in the Cape Fear Comedy Festival.
---
Bobby Barnaby (Bohemian Brethren)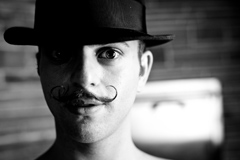 Bobby Barnaby has been delighting audiences for nearly two decades solid! The scope of his performance history and teaching skills range from enticing late light night theater goers, to training the next generation of professional dancers at one of the oldest dance academies in San Francisco. Bobby's love of dance and the stage have earned him nominations for his work in choreography and acting alike. After a fast and furious four years in Burlesque, Bobby now runs the Bohemian Brethren, formerly know as SF Boylesque which was the first Male Burlesque review west of the Mississippi.  Bobby and the Bohemian Brethren have appeared on many amazing stages, alongside some legendary performers.  Highlights include: Tease-O-Rama '08 & '12, the Windy City Burlesque Fest '11, America's Got Talent TV Show, performing alongside Satan's Angel for her film Satan's Angel-Queen of the fire tassels, collaborating with Kellita, Kitten on the Keys, Jo Boobs, San Francisco's own Sweethearts- the Devil-ettes and many others!
---
True Medusa (Leela's all-female improv ensemble)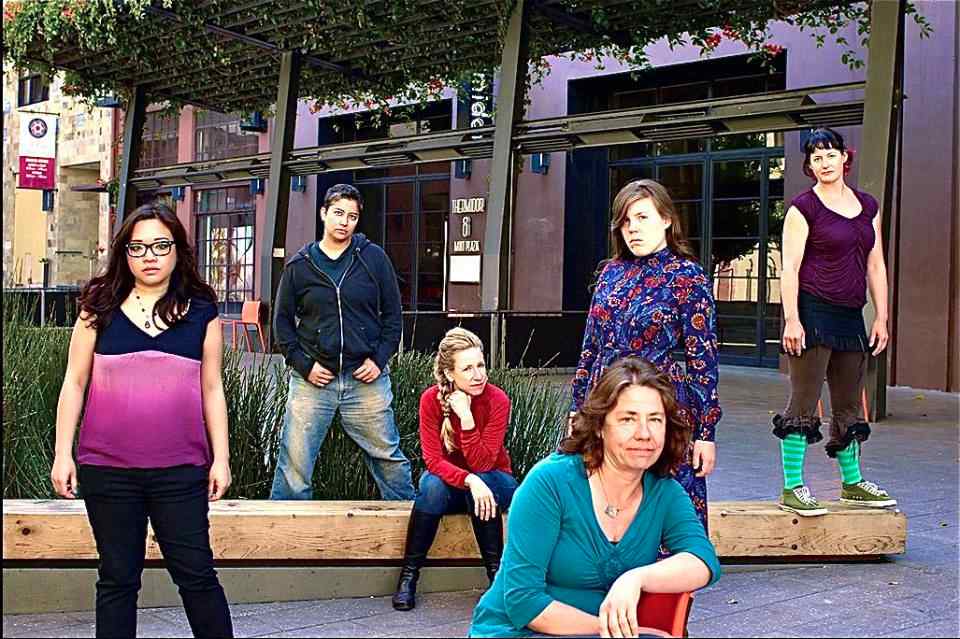 True Medusa is an all female performing improv ensemble brought to you from Leela, a San Francisco Bay Area improv theatre company and training center. True Medusa improvises a thematic long-form based off a one word suggestion. Through honest check-ins, zany characters, and little windows into humanity, True Medusa weaves together the personal, political, and universal from a woman's perspective.

---------------------------------------------------------------------------------------------------------------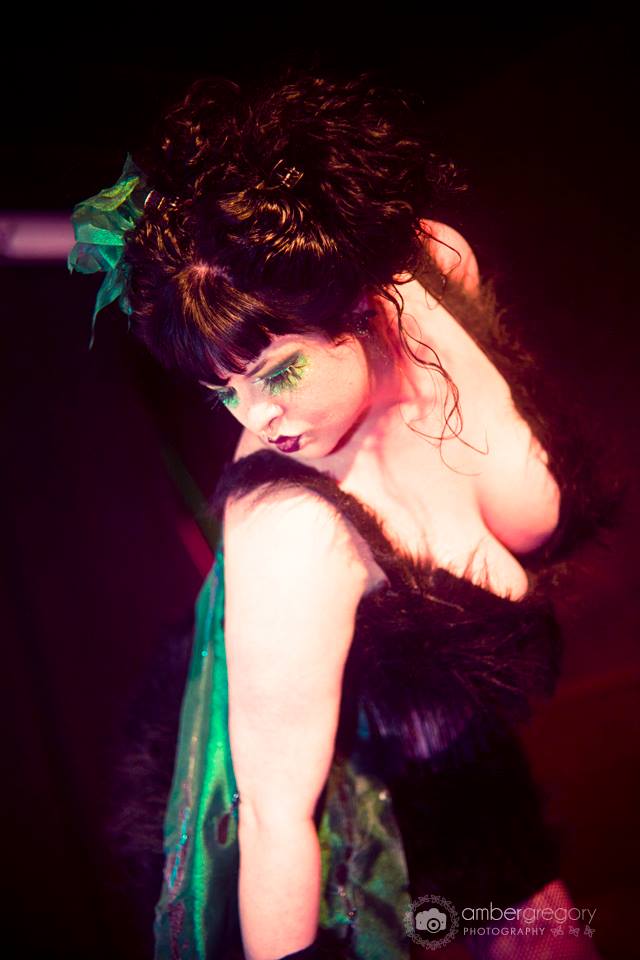 Ava Lanche (Red Hots Burlesque)
This devastating doll has been performing all over Northern California for the last 4 years. She got her start at the Red Hots Burlesque School of Shimmy, and has been shaking it ever since. She has shared the stage with many well known burlesque stars, and shows no signs of stopping! This buxom dark haired beauty can be found in anything from lace to latex, and has curves you soon won't forget.
Organizer
Moonlighting SF, A Variety Show with a Happy Ending
Moonlighting SF is an antidote for the soul, a medicine created to instigate fun and feelgoodness. Moonlighting SF is a live variety show bringing you an outrageously hilarious and uplifting night out in San Francisco. Home of the :60 Dance Party and Just the Tip by Wells Day, Moonlighting SF is bringing back the fun and feelgood variety show while adding a twist of modern edge, wit, and glamour. Performances have included singing, dancing, comedy, belly dancing, beatboxing, burlesque, readings, cooking demonstrations, and more!


PREHEAT at 7, Moonlighting SF at 8.
Moonlighting SF in September