Moonlighting SF in August

Thursday, August 29, 2013 from 7:00 PM to 9:15 PM (PDT)
Event Details
Moonlighting SF is an outrageous, live variety show celebrating the spirit of San Francisco art and culture.  Hosted by Sean Keane, and with DJ JOill on the tables, Moonlighting SF is bringing back the funny and feel-good variety show while adding a twist of modern edge, wit, and, glamour.  Join us for a hilarious and uplifting night out!
7 - 8: PREHEAT with JOill
8 - 9: Moonlighting SF, A Variety Show with a Happy Ending

---
Your host, Sean Keane (Top 5 Comics to Watch)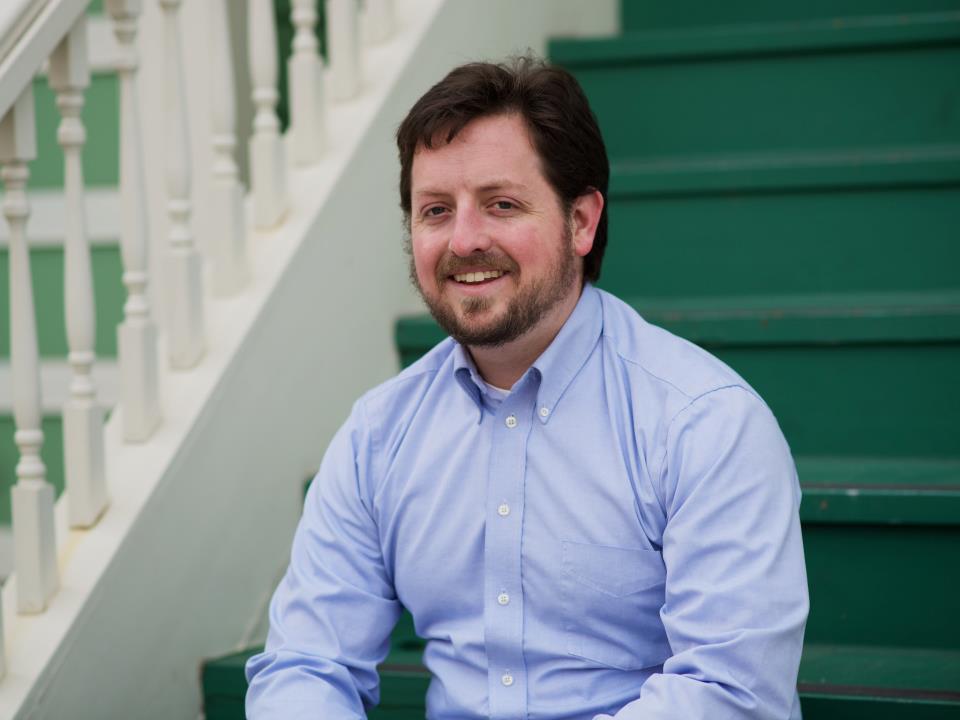 Sean Keane is a writer and comic from San Francisco, a former editor of UC Berkeley's humor magazine, and and a founder of "The Business," a weekly comedy showcase that was named "Best of SF" my multiple publications. He has performed at SF Sketchfest and the Bridgetown Comedy Festival, and regularly produces a series of standup-and-video showcases, including "Sean In 60 Seconds," "The Seanshank Redemption," and "Keane Wolf." Rooftop Comedy awarded him the Silver Nail Award for emerging comedians, and the San Jose Mercury News named him one of their Top Five Comics To Watch.
---
 Your DJ, JOill (PREHEAT with JOill)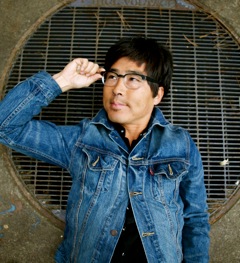 JOill, Detroit-bred, has been calling San Francisco his home since 2001.  His name is a combination of the classic American name, "Jo", combined with his Korean roots & middle name,"ill."
JOill has been performing musically since 1986.  His background & training in Detroit in his early ages as a jazz saxophonist was a great platform for him to grasp the electronic side of music. Growing up by both Detroit & Chicago, these concrete-jungle-like classrooms gave him access to many styles of music early on such as Motown, Blues, Jazz, Rock & Roll, Hip Hop & of course, his main choice as a DJ, Electronic Dance Music. To try & classify him would do no good. His electrifying style of music combines elements of deep, tech, progressive, breaks, booty & soulful house that result in an infectious groove. JOill has been known to move dance floors around the globe.  Not only has he performed at prestigious clubs, parties & festivals around the U.S., he has & still is working internationally as well.  You can find JOill gracing the historical stages of France & Bulgaria, the tropical paradises of Brazil & the fairy-dusted deserts of Burning Man, to name just a few.
---
  Just the Tip by Wells Day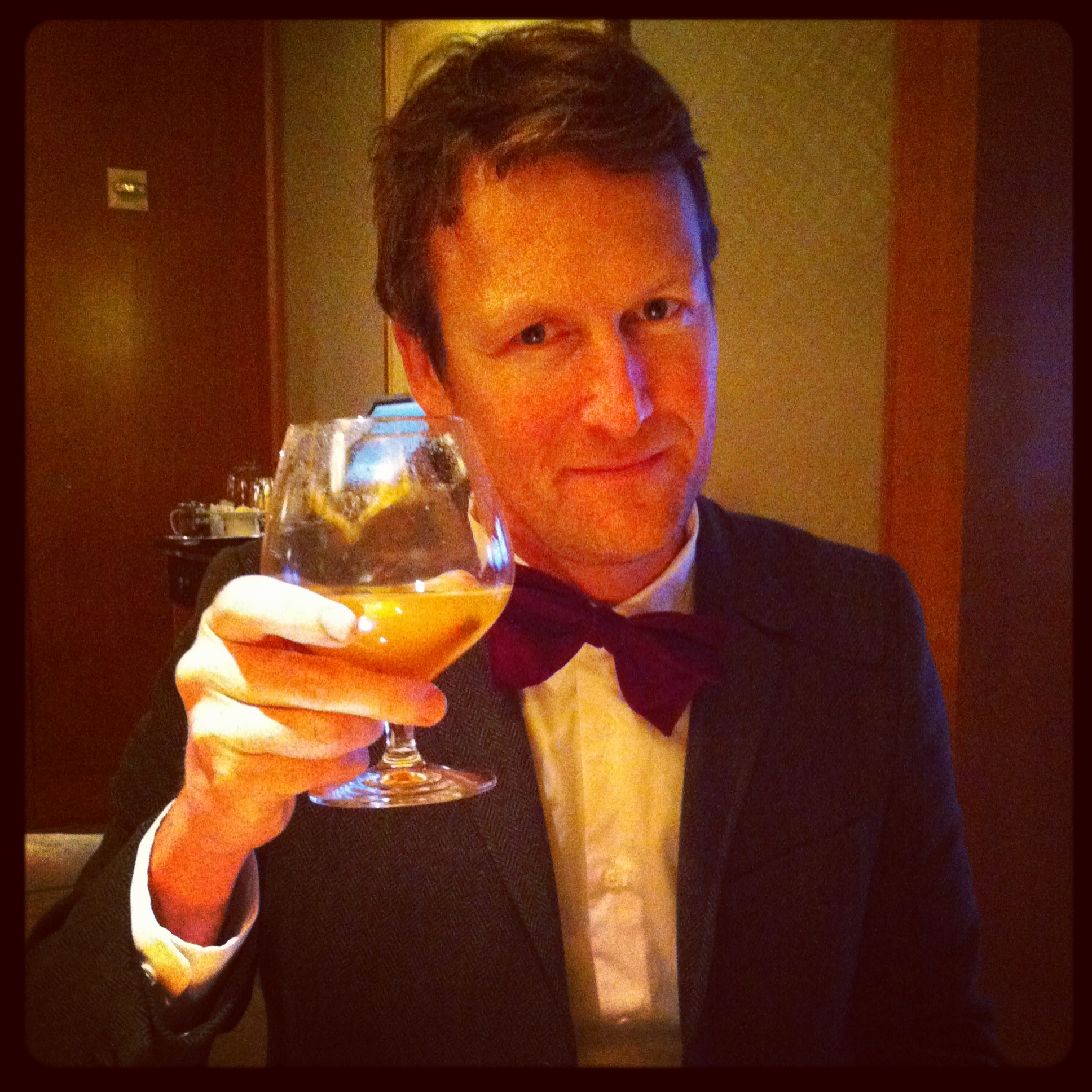 Wells Day has appeal. He's always 30 minutes from anywhere, the life of the pre-party, and the guy who always has something to say about something. He quips, imbibes, torts and retorts. Wells hails from nowhere in particular and grew to a very large stature at the early age of around that time. His idea of a perfect Thursday afternoon is sipping Suntory to the sounds of Patrick Swayze crooning about a woman riding the wind.

"Just the Tip" is a permanent fixture in "Moonlighting SF" and offers Wells a platform for irreverent discourse on the mayhem that ensues in this liberal bastion by the bay.

You know that old adage, "Alls Wells that ends Wells, with Just the Tip." Never full insertion…
---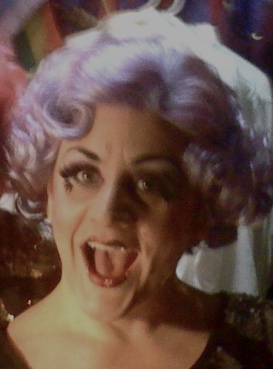 Miss Sheldra (Sweeney Todd)
Miss Sheldra, a San Francisco Native, has been treading the boards since the tender age of 3. Although she is somewhat elusive, you can occasionally catch her performing at various venues in the area, including The Hypnodrome with The Thrillpeddlers or perhaps as Katya Smirnoff-Skyy's Special Guest at Katya Presents held at Martuni's. Miss Sheldra is funny and likes to sing.
---
Infinite (Mary J. Blige, De La Soul, Black Eyed Peas)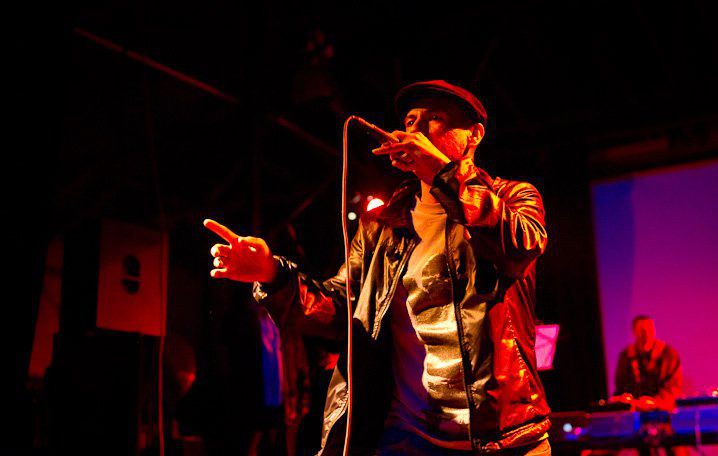 INFINITE has been performing in the Bay Area and beyond for over 13 years. He is part of the musical group Felonious where he doubles as emcee/beatboxer. (SEE ALSO FELONIOUSLIVE.COM) He has shared the stage with JAM MASTER JAY, L.L. COOL J, DE LA SOUL, BLACK EYED PEAS, THE ROOTS, ERYKA BADU, MARY J. BLIGE, MACY GRAY, SHOCK G., BLACKALICIOUS, JURASSIC FIVE, LATYRX, PLANET ASIA, LIVING LEGENDS, RAHZEL, SCRATCH, AND GEORGE CLINTON among others. INFINITE has released several albums as part of FELONIOUS. He also shares his experience by teaching at various schools and at risk environments throughout the Bay Area. He most recently taught a Literacy through Poetry and Songwriting class at two correctional facilities in the Bay Area. He has used his vocal percussion workshops to help ESL students improve diction and clarity. He his currently working with LYRICAL MINDED, a San Francisco based collective of urban teaching artists, in various group homes and schools in San Francisco. His work has helped many different students from various demographics gain skills to better express themselves. He is dedicated to preserving the voice of the youth and the culture of Hip Hop. 
---
Miles K (Highschool dropout, college graduate, professional comedian)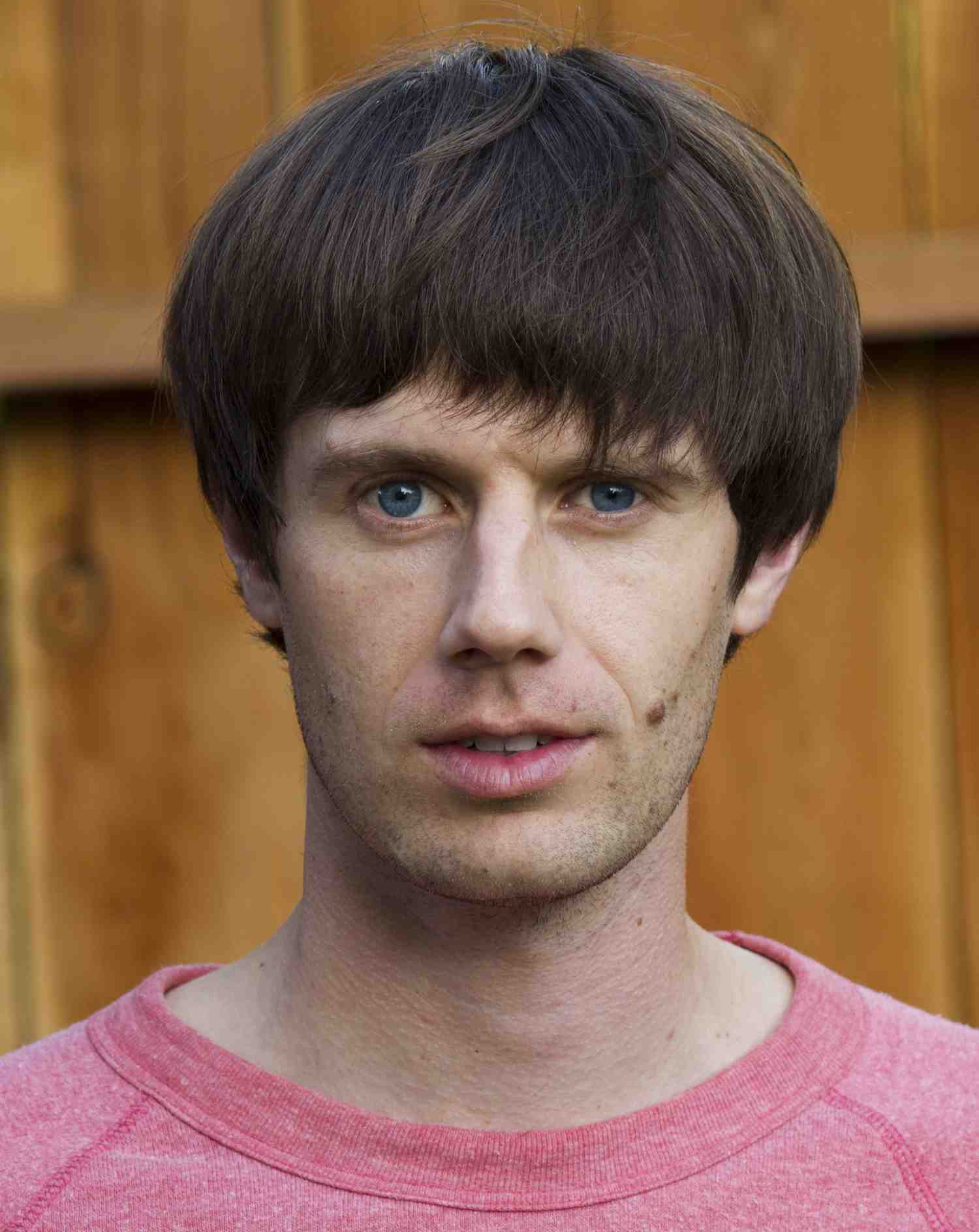 In 2004, Miles K was a high school dropout, sitting in an Airstream trailer, scrawling jokes on the wall with a sharpie. He is now a full time writer and comedian. Over the last year he has performed at SF Sketchfest, The Laughing Skull Comedy Festival and the San Francisco Comedy and Burrito Festival as well as numerous clubs and colleges. His written work has been featured on the front pages of Reddit, College Humor, Uproxx, Yahoo, and MSN. He is also a freelance content producer for Ebaum's World and Roopftop Comedy.

In addition to being a high school dropout, Miles is also college graduate (University of California Berkeley: B.A. Philosophy, GED: no specialty). He is a regular performer at The San Francisco Punch Line, Cobb's Comedy Club, The La Jolla Comedy Store and several underground clubs in San Francisco. For several years, he lived as part of a radical collective in Berkeley, California with whom he produced several of the videos he later sold to giant corporations such as MSN, isn't that ironic?

New York NY, Austin TX, Seattle WA, Portland OR, Atlanta GA and San Diego CA are just a few of the wonderful places he has been invited to perform and he would like to come to wherever you are too. He currently resides in Los Angeles, California.
---
Cooking Good (Jesse Elias and Miles K)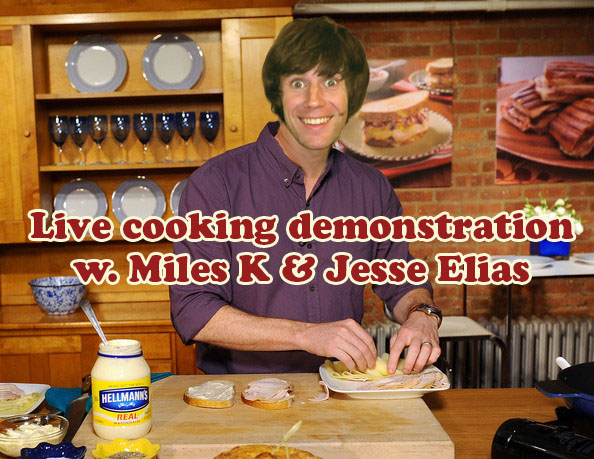 A culinary tour de force, Cooking Good, is the live kitchen demo that sea
mlessly blends good old home-style recipes with the latest trends in micro-gastronomy. Jesse Elias and Miles K give a live demonstration of how to prepare and serve several never before seen dishes and provide scrumptious samples for the audience to enjoy. Whether you are single or couple, whether your family is growing or shrinking you will discover food that delights and distracts during this one of a kind comedy, cooking experience. Please bring an open mind and a powerful appetite!
Organizer
Moonlighting SF, A Variety Show with a Happy Ending
Moonlighting SF is an antidote for the soul, a medicine created to instigate fun and feelgoodness. Moonlighting SF is a live variety show bringing you an outrageously hilarious and uplifting night out in San Francisco. Home of the :60 Dance Party and Just the Tip by Wells Day, Moonlighting SF is bringing back the fun and feelgood variety show while adding a twist of modern edge, wit, and glamour. Performances have included singing, dancing, comedy, belly dancing, beatboxing, burlesque, readings, cooking demonstrations, and more!


PREHEAT at 7, Moonlighting SF at 8.
Moonlighting SF in August