Description
MAKING CARDBOARD FURNITURE DESIGNS
Makers over the ages have created a wide range of solutions for furniture. In this workshop - we'll be using found materials previously used for industrial purposes - and repurpose them in a creative furniture design! Using the power of digital fabrication and a little bit of creative DIY - you can transform these discarded elements into a practical object you can be proud of! Our DIY Sustainability Workshop Series is designed to ignite the imagination and empower people of all ages to see the materials around them in a new light - not as scrap or waste but as components for upcycled and repuposed products that add value to our lives and our communities. Join us for this workshop, as well as the upcoming bi-weekly events and make positive change with us - one object at a time!

*Workshop has very limited RSVPs available. 1 design per family or group registration: please register only once, even if you are coming with family or friends. Thank you!

FAQs
Do we need to bring anything?

All materials are provided! And you get to take your creation home!

What ages are able to attend?
This is made for the whole family - kids and adults welcome! Ages 8+ on their own - younger children must be accompanied by an adult.

Who will be leading the Workshop?
Tom Pupo and Daisy Nodal are the Co-Founders of Moonlighter Makerspace. After earning their Masters in Architecture from Florida International University, they taught at the SOA Design Studio for two years before opening Moonlighter. They now create one-of-a-kind STEAM educational experiences via workshops, camps, field trips and events, where they introduce all ages to the latest technologies in Making. As strong advocates of the Maker Movement, they believe that hands-on learning is not only the most effective, but the most inspiring in the development of future creators and innovators. The making of a thing is the evidence of the lesson learned!
Can I update my registration information?
Yes, simply email any changes to info@moonlighter.co

Do we need pior experience?
No – we'll lead you step by step!

Can I reach you with any more questions?
Yes, you can reach us directly at 305.699.2041 or email us at info@moonlighter.co
Moonlighter.Sessions are brought to you in huge thanks by: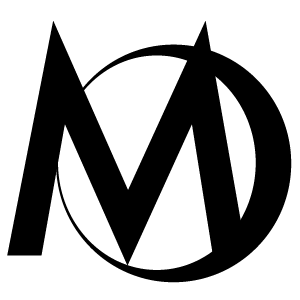 Moonlighter is a membership-based digital fabrication lab, creative collaboration and learning space, and an arts + design exhibition venue. We feature and support local designers and aspire to engage our communities with fun S.T.E.A.M. educational experiences that foster the growing maker movement. Located in the Wynwood Arts District in Miami, it is home to the most advanced equipment available for personal manufacturing including CNC, Laser Cutting/Engraving, 3D Printing, Open Source Electronics, Sewing Machines, Power Tools + More!

Mano is a 501c3 non-profit organization dedicated to fostering inclusive, problem-solving communities through making and entrepreneurship. Mano is committed to the idea that anyone can develop the agency, grit and sensitivity to design needed to prosper in the 21st century, and seeks to help create the next generation of bottom-up innovators through maker-centered events and learning initiatives.
Knight Foundation supports transformational ideas that promote quality journalism, advance media innovation, engage communities and foster the arts. We believe that democracy thrives when people and communities are informed and engaged.