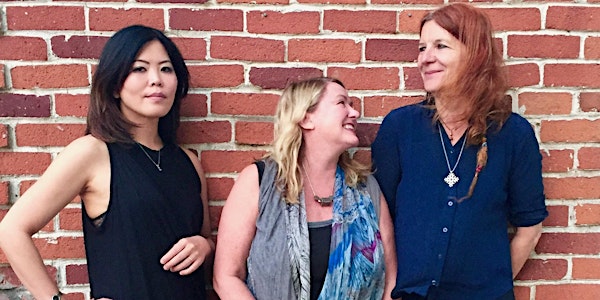 Mooncake Trio - three ladies from three continents
When and where
Location
Maybeck Studio for the Performing Arts 1537 Euclid Avenue Berkeley, CA 94708
Description
NOTE: THIS CONCERT IS NOT FREE. Eventbrite allows you to make a "free reservation" to ensure that you get a seat and we do not over-fill the room. ADMISSION IS TAKEN AT THE DOOR. Thank you and we look forward to seeing you!
Compositions and improvisations by Biggi Vinkeloe, Motoko Honda, Emily Hay.
Hailing from varying backgrounds and 3 different continents, the female music trio "Mooncake" consists of Swedish-based saxophonist/flutist Biggi Vinkeloe, flutist/vocalist Emily Hay from Southern California and Japanese born pianist/sound artist Motoko Honda who now lives in Oakland. Hay and Honda have collaborated as a duo together since 2009 and the Mooncake trio developed when they invited Vinkeloe to join them for some concerts in San Francisco several years ago which led to new friendships and genre busting and unique musical explorations.
Mooncake Trio at the Maybeck
Sunday, December 09, 2018 at 3:00pm
This concert is $20 General Admission/$10 Students & Seniors
Seating is limited. Get your required online reservation here and read more at www.maybeckstudio.org.