About this Event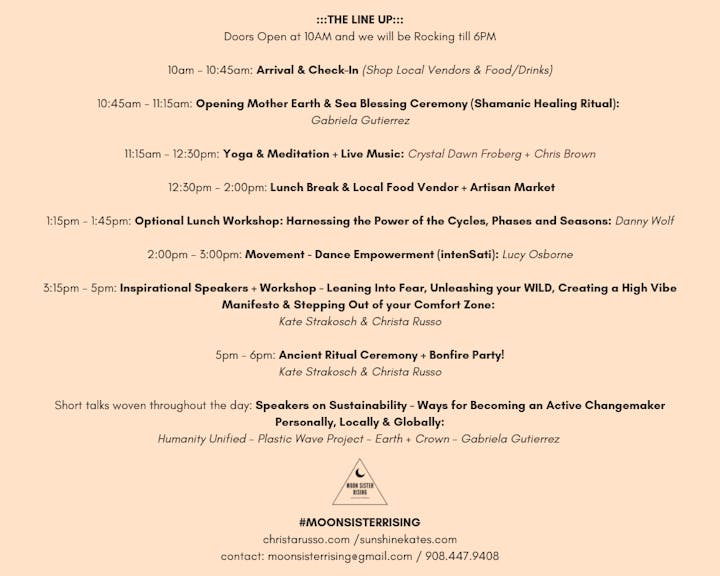 The Moon Sister Rising Festival is returning to the Jersey Shore, bringing a celebration of high vibrations through yoga, meditation, live music, inspirational speakers, dance medicine, a bonfire party and local vendors!
A FESTIVAL that will raise your vibration, empower your voice, nurture your soul... all along one of the most powerful forces in Nature, Lady Ocean:
Doors Open at 10AM & we will be Rocking till 6PM
The day is dedicated to community connection.
Partake in all the offerings or find the flow that feels right for you!
Xx Christa & Kate ~be barefoot. be wild. be free. ~
contact: moonsisterrising@gmail.com / 908.447.9408 / moonsisterrising.com
follow us: instagram: moonsisterrising / facebook: moon sister rising
A Global Movement threading together retreats, events and workshops that raise the collective vibration, empower your voice, nurture your soul and awaken internal sacred feminine energy, all in the name of creating magic alongside mother earth.