Every Full Moon the I AM Sacred Collective offers a LIVE virtual experience that will leave you feeling relaxed, recharged and rejuvenated!
About this event
Calling ALL Spiritual Gangsters! 
Join the I Am Sacred Collective to get connected, be empowered and healed. Let's counter the chaos happening in our minds and throughout the world, by tapping into our inner Universe. I AM Sacred Collective is a destination, opportunity and experience for Spiritual warriors, energy workers and the spiritually-curious, to connect, be empowered and healed. Get ready for a LIVE call (vis Zoom) where you can expect to:
Begin to relax with an energy reset
Receive a live astrological update, from Goddess Meya
Rejuvenate with a short guided meditation
Get a glimpse of what to expect, from the Tarot
Conclude with an empowering message from Mimi the Motivator.
The promise is that you will hang up feeling refreshed, rejuvenated and ready!
Dial into this spiritual activation taking place on or before every Full Moon at 5:55pm Central Time /4:55 MT/6:55 ET. (adjust for your timezone)
This is a donation-based event. Love offerings (donations), of any and all amounts are graciously accepted and appreciated to support this experience. Free RSVP's are limited. (Please do not select if not in financial need.)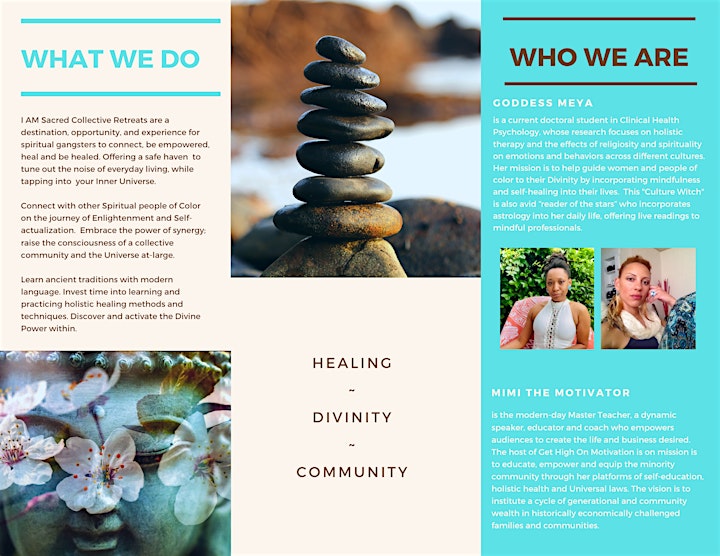 Goddess Meya, the Culture Witch is a current doctoral student in Clinical Health Psychology, whose research focuses on holistic therapy and the effects of religiosity and spirituality on emotions and behaviors across different cultures. Her mission is to help guide women and people of color to their Divinity by incorporating mindfulness and self-healing into their lives. This avid "reader of the stars" who incorporates astrology into her daily life, offers live readings to mindful professionals and podcast, Culture Witch.
Mimi the Motivator is the modern-day Master Teacher, a dynamic speaker, educator and coach who empowers all to create the life and business desired.  The host of Get High On Motivation is on mission is to educate, empower and equip the minority community through her platforms of self-education, holistic health and Universal laws. The vision is to institute a cycle of generational and community wealth in historically economically challenged families and communities.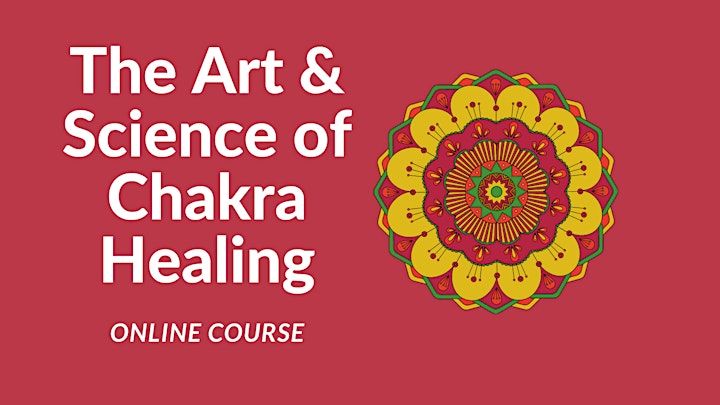 Looking to heal your chakra system? In need of a Spiritual recharge or reset? Or to learn more about what a chakra is in the first place? This is the online journey for you.
The Art & Science of Chakra Healing offers you
seven different ways to heal your chakra system
self-paced lessons
activities taking 15 minutes or less a day
complimentary natal chart
LIVE group coaching sessions
private community
Take a 7-week mind-body-spirit journey through the chakra system to heal and awaken the Divine power within you. You deserve the best version of you!
Organizer of MOON MEDITATION MAGIC with I AM Sacred Collective