Description
Join us for this FREE and FUN event:
50th Anniversary of the Apollo 11 Moon Landing
Thursday, July 18th, 2019, 4 p.m. to 7 p.m.
Activities will include:
Make and launch your own paper rockets

Use Mad Libs and stories to relive the day we landed on the moon

Explore the Wagner's historical collection through a space-themed scavenger hunt, learning about all the animals that use the moon in their everyday lives

Learn about space travel and communication from over 200,000 miles away

FREE WATER ICE will be given to visitors on a first come, first serve basis
Come any time between 4 p.m. and 7 p.m. for science and exploration in our yard and museum. Activities are geared toward children 6 to 12, but all ages can enjoy this event.
Free event; for those who would like to donate to support our programs, we suggest $10 for adults and $5 for children.
This event is sponsored by Temple University's Office of Community Relations!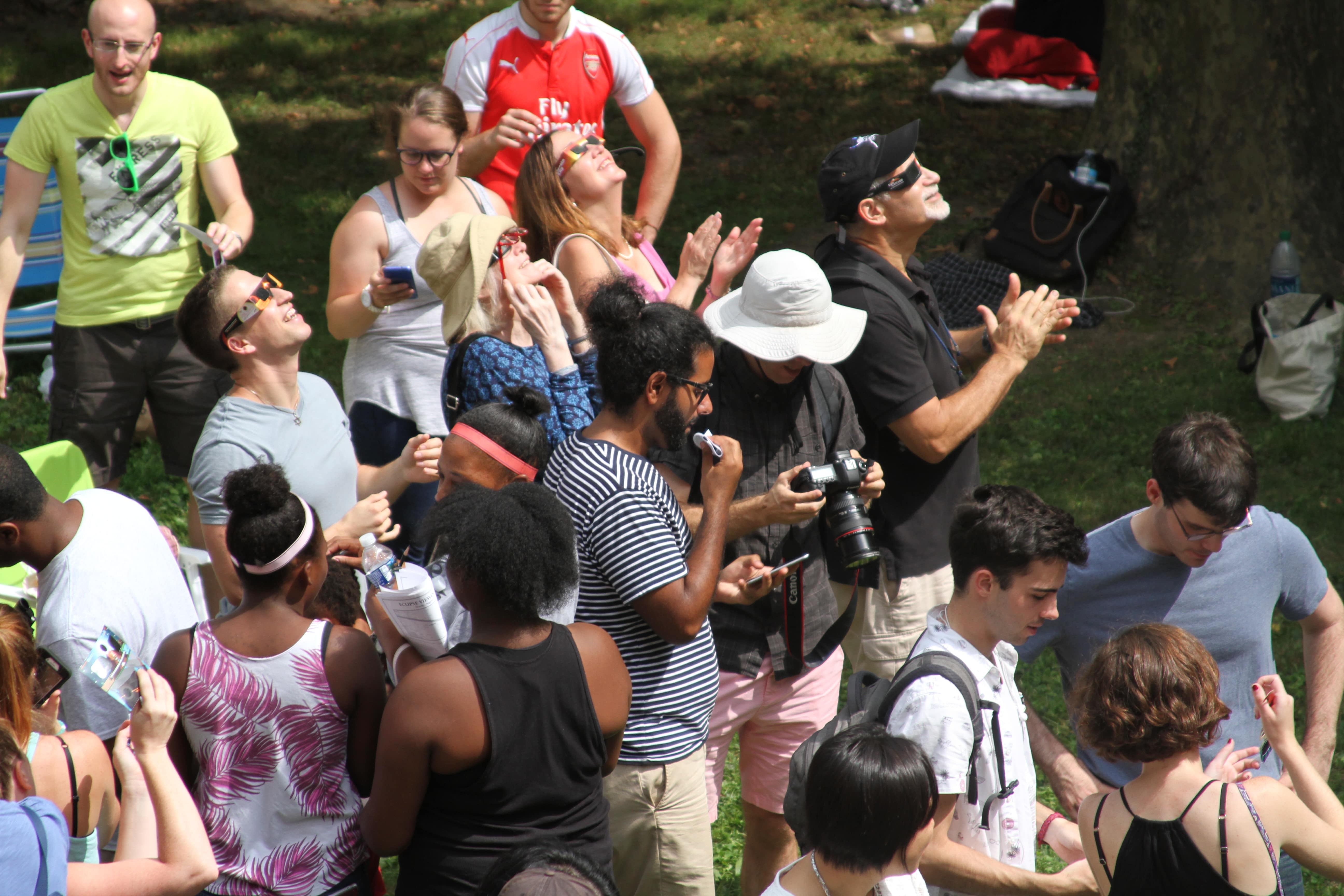 Visitors watching at the solar eclipse during our Solar Eclipse Party in 2017.