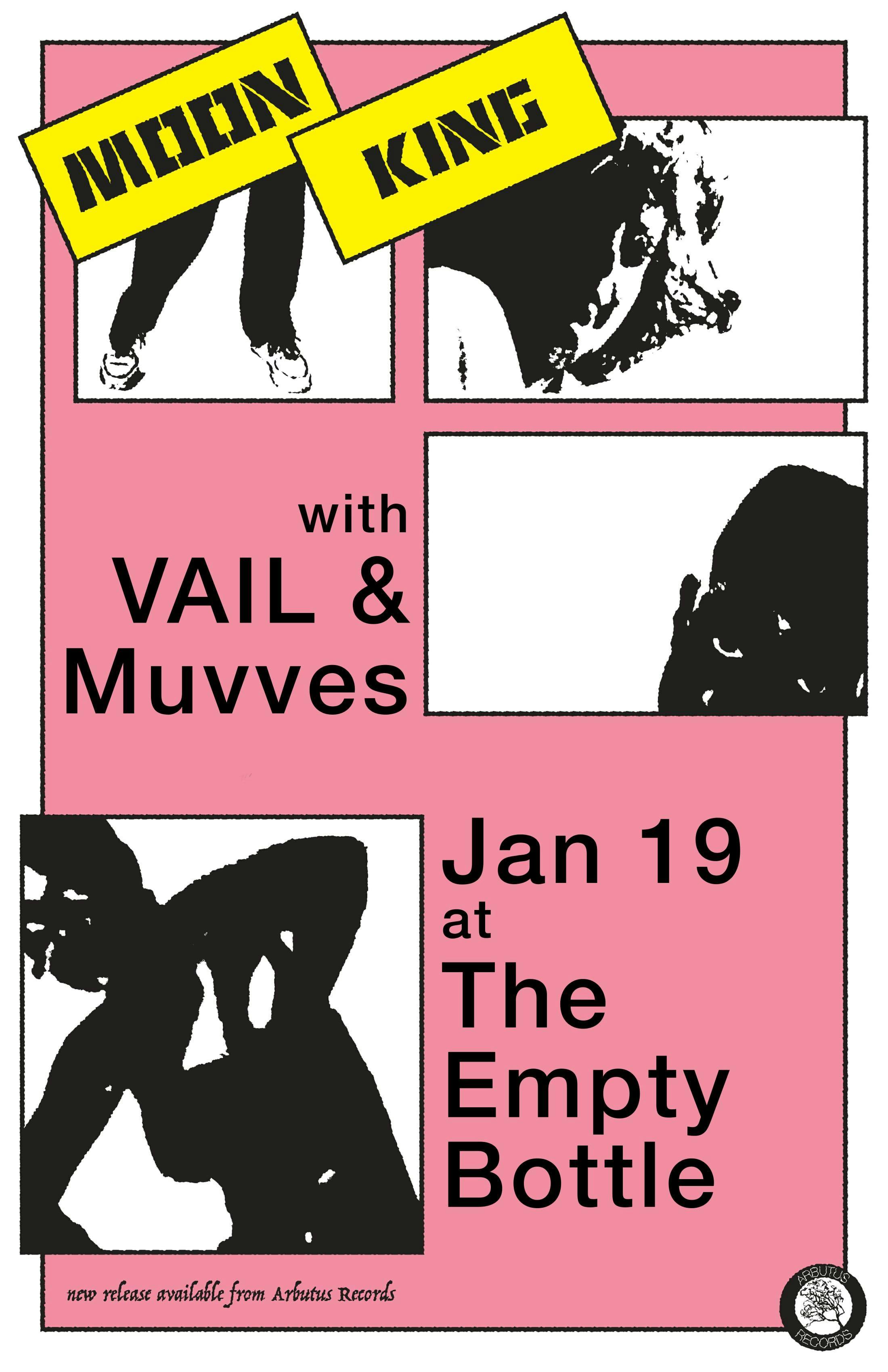 About this Event
MOON KING is the alias of producer, singer and songwriter Daniel Benjamin. Born in Toronto, the musician spent 2016 in Detroit, where the musically fertile and offbeat neighborhood of Hamtramck became both his home and the inspiration for a new set of recordings. Hamtramck '16 documents his arrival into a new and unfamiliar environment combined with a growing obsession for underground dance music, a sound and spirit that has always felt right at home in Detroit.
Collaborating with local artists and musicians, and having the freedom to stretch out after several years of constant touring, MOON KING put together a completely new band with a sound drawing from dance music's early days, from synthpop, disco and house music up through the more pop-oriented songcraft of the Bee Gees or Prince. His attention to detail in production, and willingness to break the mold of what he sees as his own potential, have made him an interesting figure to watch. With Hamtramck '16 he has created a lo-fi pop gem that will leave listeners eager to hear what comes next.
VAIL is the ethereal art-pop/dance solo work of Emily Kempf , who's no stranger to our stage, as she's graced it more times than we can count with her rock-oriented groups DEHD, SUPERMAGICAL, and HEAVY DREAMS. As VAIL, she channels her "truest mother father self" through electronic rhythms, interchanging hushed and howling vocals, and swirling synthesizers.
Kicking the show off is Chicago's MUVVES, an electronic dance pop music project fronted by singer, songwriter, performer, and producer JAWSHUA DRUMS. The project has several members and contributors around the United States, but currently hosts Mr. Drums' VAMOS bandmate RYAN MURPHY (Bass), former RABBLE RABBLEr Ralph Darski (guitar), our very own Marie Hahn (Synth), and Rich Lombardo of THE GOLD WEB (drums).