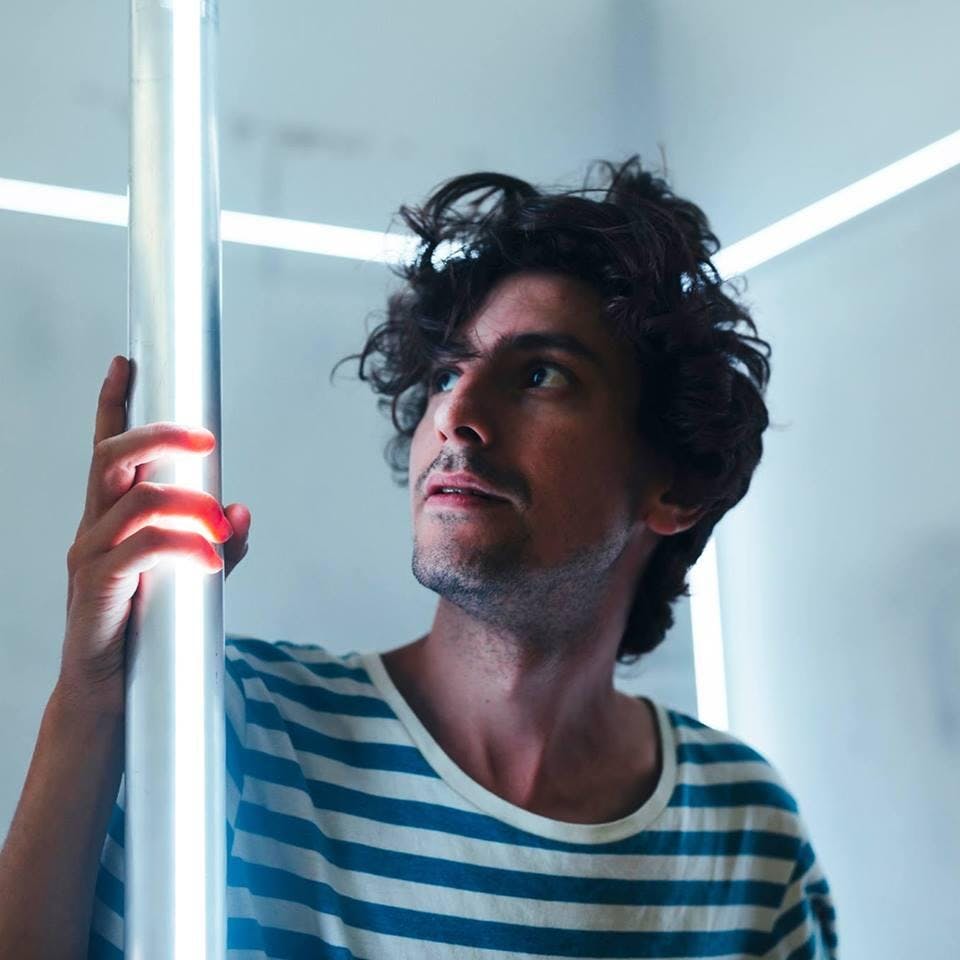 About this Event
$10 // 21+
----------
It's no secret that dance floors save lives, and that's an indisputable truth for Daniel Benjamin. After hopping across the Canadian border to immerse himself in Detroit's fabled dance culture, he began spinning synth-powered dreamscapes under the moniker MOON KING. Scouting the fringes of shoegaze and disco, MOON KING muses on life's daily grinds with hip-popping melodies and a tongue-in-cheek attitude. 
Formed in 2017, initially as a songwriting/production outlet by Augustine Rampolla, FAMILY OF GENIUSES quickly evolved into a diverse collective of artists and collaborators primarily based in Chicago. The result of Family Of Geniuses' array of personalities and musical influences is an eclectic, yet familiar, pop sound and a live show with a rock-and-roll energy. With a focus on catchy hooks and danceable rhythms, the sound of FAMILY OF GENIUSES exists somewhere within the collision of bright lights and spinning disco balls, casting reflections of incessant grooves and addictive melodies across audiences everywhere.
SMALL TINES is a new synthpop duo from Chicago's Todd Baran and Andy Angelos. The two, formerly of WHEN CLOUDS ATTACK, disbanded that project in 2014 to explore new musical territory. After nine months of hibernation and writing, the two emerge from their practice space with a new body of work born from true collaboration. Some of the dance hooks and electronics from WHEN CLOUDS ATTACK are retained, but SMALL TINES sees Baran come out from behind the vocoder to deliver more direct and personal lyrics. In some ways, SMALL TINES is similar to WHEN CLOUDS ATTACK — the nods to 80's post-punk and new wave are there, but with more feeling and less gazing. 
Photo Credit: Marie Jose Gavea