Description
Moon in Modulation - Spring Cleanse Sonic Tea Ritual
Gen Admission $20, VIP $40
VIP Ticket includes : tea + live performances + signed giclee
here is a past iteration of Laurie's Installation art, the Sonic tea will take place in her new installation(yet to be revealed to the public) :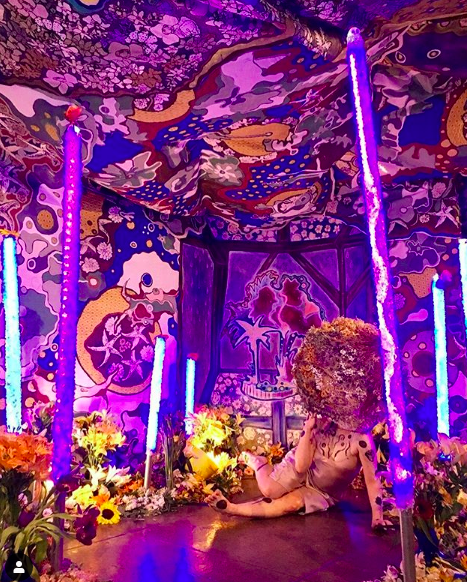 Laurie Shapiro is an incredible installation artist who constantly reinvents worlds, in completely immersive textiles, hand painted with dream-like images, in a sea of cosmic flowers.
Moon in Modulation is a very special event where you'll be able to visit her ever changing and always inspirational studio in Downtown LA. While being immersed in her new body of work that reflects moon cycles, this is also an invitation to experience an energetic spring cleaning, an intimate Sonic Tea where we will shed the things in our lives that no longer serve us. (Limit 30 per evening)
Be prepared with comfortable transformative attire and pillow, if you like. A special herbal tea will be served and you will be invited to plunge into the depths of your darkest emotions alongside musical performances by synth queens Jane Machine(LA) and CONTAINHER(SF Bay,) and also a solo performance by Courtney Hartman. We will host a ritual where you will be invited to write down the things in your life that no longer serve you. We will collectively let them go.
A commemorative signed limited edition giclee of Laurie's work comes with admission to this special event.
more past iterations of Laurie's installation work: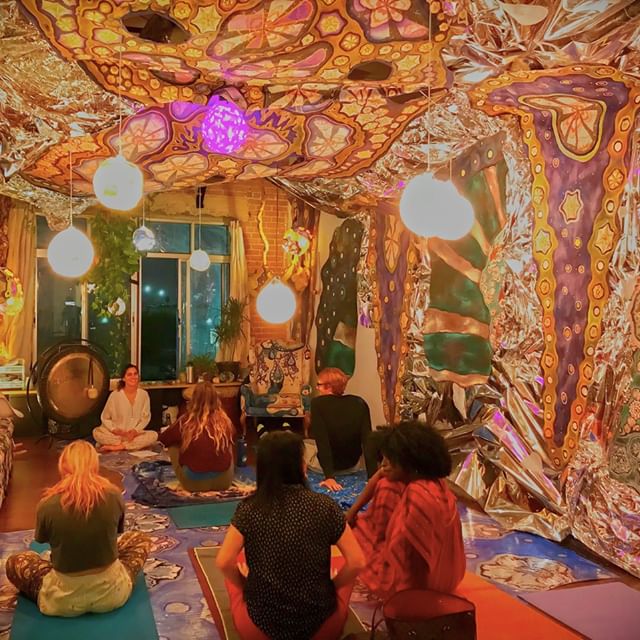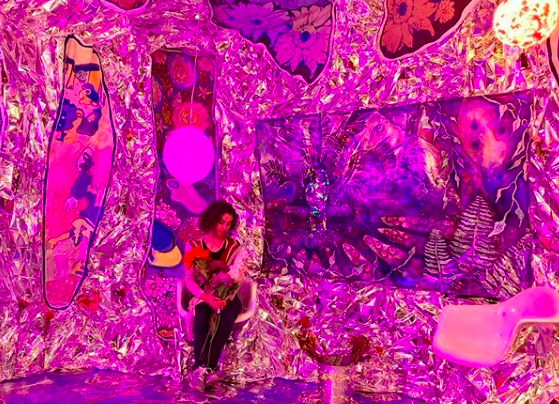 Jane Machine will be playing a stripped down interpretation of tracks off of her upcoming sophomore LP "Weightless Moon" with guitarist Keveen Baudouin, interpreting the desert-written synth noir productions into the spirit of the gibbous moon cleansing with guitar improvisations, oozing synth melodies, and intimate vocals. You can listen to Jane Machine's recent release "Sand Squid" here http://www.highclouds.org/jane-machine-sand-squid/ and can expect some witchy, synthy desert noir vibes from Jane Machine and her string master for the event.
Containher will be performing an intimate solo electronic set including unreleased songs that plunge into hauntingly dark realizations of beautiful truths erupting from painful chasms.
Courtney Hartman will also perform a soulful original song.