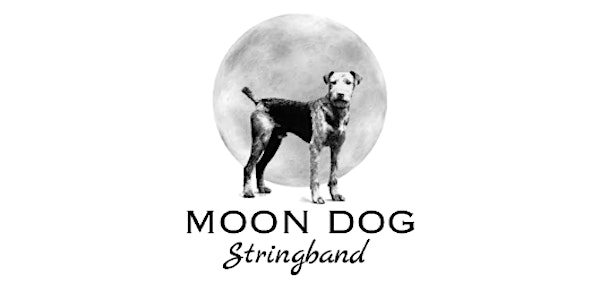 Moon Dog Stringband, Vivian Leva (of The Onlies) - Ballard Homestead, 7:30p
When and where
Location
Ballard Homestead 6541 Jones Avenue Northwest Seattle, WA 98117
Refund Policy
Refunds up to 7 days before event
Description
Moon Dog Stringband, Vivian Leva (of The Onlies)


Vivian Leva: https://www.youtube.com/watch?v=FPO9qkMZKHI

Moon Dog Stringband: https://www.moondogstringband.com/listen/
"Vivian Leva (of The Onlies) grew up steeped in the Appalachian and country music of her Lexington, VA home. On Time Is Everything, her label debut, Leva earns a spot in the lineage of great neo-traditional songwriters like Gillian Welch and Sarah Jarosz. (from her website: https://www.vivianleva.com/. Rolling Stone article here: https://www.rollingstone.com/music/music-country-lists/10-new-country-artists-you-need-to-know-march-2018-205409/vivian-leva-205554/)

Following Vivian's performance will be The Moon Dog Stringband, a new old time/bluegrass trio featuring Seattle native Leo Shannon and Grand Ole Opry regulars Sterling Abernathy and Jake Stargel. "
@ Ballard Homestead
7:30p show, 7p doors
All ages, seated
MORE EVENT INFO:
- Seating is not reserved.
- We have a mix of padded chairs and benches available.
- We are an all ages venue.
- Please refrain from talking or texting during the show.
- Please enter quietly if the show has already begun.
- Please leave quietly, it's a very quiet neighborhood.
- Kids 10 & under are free at Abbey Arts concerts & arts events unless noted.
- For ADA information at Ballard Homestead, please see www.ballardhomestead.org/rent or email arts(at)fremontabbey.org There is a ramp around back on the south side of the Homestead for wheelchair access. Fremont Abbey is ADA accessible on both levels.
ABBEY ARTS, SEATTLE | NONPROFIT 501C3, NON-RELIGIOUS, EST. 2005
Presenting welcoming music, arts & cultural experiences for people of all ages & incomes.
We support low income families, veterans, and humanitarian nonprofit workers with free event tickets. http://www.fremontabbey.org/artsconnect
Venue rental info & more: http://www.fremontabbey.org/rent
Concert & events calendar: http://www.abbeyarts.me
Home Venue: Fremont Abbey, 4272 Fremont Ave North, Seattle, WA 98103 / 206-414-8325
Ballard Homestead: 6541 Jones Ave NW, Seattle
All ticket sales are final unless noted.