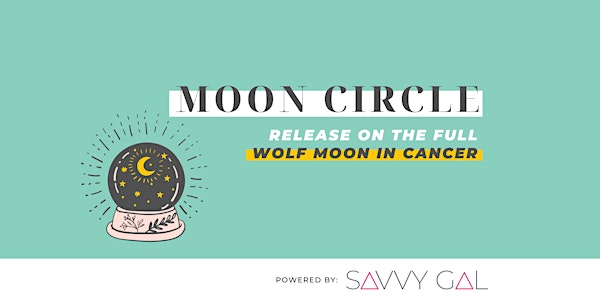 Moon Circle: Full Wolf Moon in Cancer
Release that which doesn't serve you by harnessing the power of the Full Wolf Moon in Cancer.
About this event
Join up to 13 like-minded women for an inclusive gathering to harness the potent energy of the moon. Moon circles meet twice a month on the New (manifesting) and Full Moon (release).
Session will be led by Raven O'Neal (a.k.a. @thatsavvygal) and come complete with worksheets, activities, and takeaway work. I'm excited to facilitate this fun and exciting session with you.
This is a FREE event! All you have to do is SUBSCRIBE to my emailing list, HERE. Space is limited. Register, today!
The workbook and virtual event link will be sent to you prior to event. I can't wait to meet you!