About this Event
Tuesday, August 13, 2019
7pm: From the Beginning w/ Herb Deutsch, in Conversation w/ Larry Fast - Asheville Masonic Temple - Individual Ticket: $22.50 (included in GA and VIP Packages)
9pm: The Story of Bob and i – with Patrick Moraz - Asheville Masonic Temple - Individual Ticket: $32.50 (included in GA and VIP Packages)
Combo Ticket - From the Beginning + The Story of Bob and i - $45
Wednesday, August 14, 2019
11:30am: VIP & GA Package Passholders: Guided tour of the Moogseum with Michelle Moog-Koussa - the Moogseum (included in GA and VIP Packages)
2:30pm: VIP EVENT: Modulations with Moogs and Moraz - the Moogseum (VIP Package Holders Only)
5pm: VIP EVENT: Unveiling of the Moog Prototype at the Moogseum With Herb Deutsch - the Moogseum (VIP Package Holders Only)
7pm: Dinner with Herb Deustch, Patrick Moraz, and Larry Fast - AC Hotel - Individual ticket: $125 (Included in VIP Package)
*Option to dine at a table with Herb Deustch, Patrick Moraz, or Larry Fast - $225 (VIP Package Holders can ADD-ON this option for $100)
Thursday, August 15, 2019
11:30am: Synthesizer Alchemy, a Workshop with Lisa Bella Donna - Asheville Music Hall - Individual Tickets: $15 (Included in GA and VIP Packages)
2pm: Moogmentum Keynote Discussion – Tracing Analog to Digital with Larry Fast - Asheville Music Hall - Free
4pm: Moogseum Ribbon Cutting - Moogseum - Free
8pm: Sonic Explorations, a Concert with Lisa Bella Donna – Asheville Music Hall - $5 Suggested Donation (Included in GA and VIP Packages)
FULL EVENT DESCRIPTIONS CAN BE FOUND HERE: http://bit.ly/Moogmentum2019
From August 13 through 15, 2019, synthesists and electronic music lovers around the world will focus their attention on Asheville, North Carolina, as the nonprofit Bob Moog Foundation hosts "Moogmentum: Synthesizing Innovation, Music, and Creativity," a three-day celebration of the grand opening of the foundation's Moogseum. Located at 56 Broadway Street in downtown Asheville, the new Moogseum will initially feature eight exhibits, many of them interactive, immersive, or technology-driven, that invite visitors to explore Dr. Bob Moog's life and work and the fascinating 120-year history of sound synthesis.
Moogmentum will kick off at the Asheville Masonic Temple Theater on Tuesday evening, August 13, with a pair of special events. One highlight will be a performance by, and conversation with, stellar Swiss keyboardist, film composer, and songwriter Patrick Moraz, best known for his work with Yes and the Moody Blues. Another will be a conversation and listening party with seminal composer, inventor, and educator Herb Deutsch, who collaborated with Bob Moog to create the first Moog synthesizer. Deutsch will discuss his early work with Dr. Moog and will play clips from one of the earliest recordings and explanations of the Moog synthesizer sent from Moog to Deutsch in 1964.
The next day, Moraz and Deutsch will each appear at intimate VIP events limited to 25 attendees. The VIP events, as well as the events the night prior, will be moderated by pioneering synthesist and composer Larry Fast, famed for his groundbreaking Synergy album series and his work with such luminaries as Peter Gabriel, Foreigner, Nektar, and Hall & Oates. Deutsch's VIP event will feature the unveiling of one of the Moogseum's most important historic exhibits, on loan from the Henry Ford Museum: the original Moog synthesizer prototype. After his VIP event, Moraz will offer a public CD signing. The three legends will then be guests of honor at a special dinner on Wednesday night.
On Thursday, multi-instrumentalist, composer, modular synthesist, and clinician Lisa Bella Donna will offer a sound sculpting workshop and CD signing, followed that afternoon by a keynote presentation from Larry Fast. The Moogseum ribbon-cutting ceremony will follow that afternoon, topped off by the free (with suggested donation) Moogseum Grand Opening Celebration Concert, featuring Lisa Bella Donna, in the evening.
"We are immensely proud to couple the grand opening of the Moogseum with performances, workshops, and presentations by musical legends Herb Deutsch and Patrick Moraz and by synthesizer alchemist Lisa Bella Donna," comments Bob Moog Foundation Executive Director Michelle Moog-Koussa. "Through these three deeply creative, innovative musicians, we not only celebrate the historical richness of the Moogseum but the very spirit of Bob Moog's enduring legacy. This unique combination of talent promises to lend rare insight into the Moog legacy and the power of music and synthesis. We are honored to be exhibiting the prototype of the Moog synthesizer, which adds an immense amount of historical significance to this momentous occasion."
The ribbon-cutting ceremony and Grand Opening Celebration Concert are free to all. Tickets for the other Moogmentum events will go on sale on Wednesday, July 17, available from Eventbrite. For more information about Moogmentum, the Moogseum, and the Bob Moog Foundation, visit moogfoundation.org.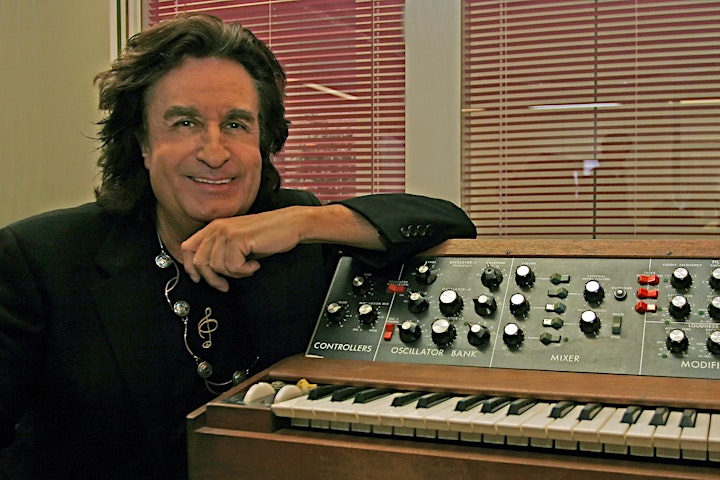 Photo - Pierre Emile Bertona
Renowned Swiss-born keyboardist Patrick Moraz is the only musician in the world to have been an official member of the legendary bands YES, The Moody Blues, and Refugee (with members of the Nice). Early in his career he formed his own band, Mainhorse, as well as the group Refugee along with former members of The Nice, Lee Jackson (bass) and Brian Davison (drums). In 1974 Patrick became an official member of YES and joined them in composing and recording the album Relayer.  His years with YES were some of the most extraordinary for him and the band, playing to sold-out arenas and stadiums internationally. Subsequently, he recorded five very successful Moody Blues studio albums, Long Distance Voyager, The Present, The Other Side of Life, Sur La Mer and Keys of the Kingdom. He performed hundreds of concerts and toured worldwide with the Moody Blues until his departure in 1991.
Patrick's history with Bob Moog goes back to 1974 when Patrick was a member of YES.  With Patrick as the musician and Bob as the engineer, the two developed a great working relationship, which evolved into a lifelong friendship. In 1975 Patrick invited Bob to visit him for several weeks in his native home of Switzerland, so that Bob could instruct Patrick on Moog Music's first polyphonic synthesizer, the Polymoog. Patrick then used four Minimoogs, a Micromoog, and a Polymoog on his first solo album The Story of i which won Best Keyboard Album of the Year and Best New Talent from Keyboard Magazine in 1976.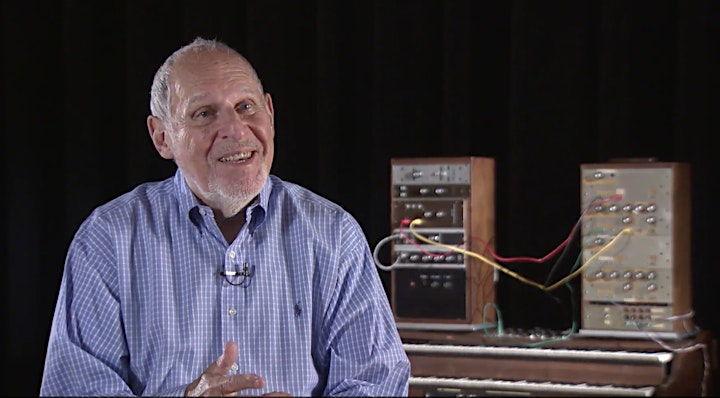 Herb Deutsch is an American jazz composer, innovator, and educator. He is currently the Professor Emerituis of Electronic Music and Composition at Hofstra University, and is also renowned for his seminal collaboration with Bob Moog on the Moog synthesizer prototype beginning in 1964. Herb was instrumental in guiding Bob as to the musician's needs, including his strong encouragement that the new instrument have a keyboard connected to it. He continued to add crucial input into the development of the expanding Moog modular synthesizer, and he and Bob lead two early R.A. Moog Co. seminars together in 1965 and 1969 about how to use the new systems. Herb went on to become a consultant and then Marketing Manager at Moog Music, Inc. in the late 1970s and early 1980s after Bob had left the company, and then returned to his position at Hofstra.
Herb composed the very first song on a Moog synthesizer, "Jazz Images, A Worksong in Blues", and performed at New York City's Town Hall in 1965, and at MOMA's legendary Jazz In The Garden concert in 1967. A prolific musician, he has performed countless times since then, both on synthesizer, and many other instruments, including the trumpet and a variety of indigenous instruments. He is also one of the founding members of LICA, the Long Island Composers Alliance.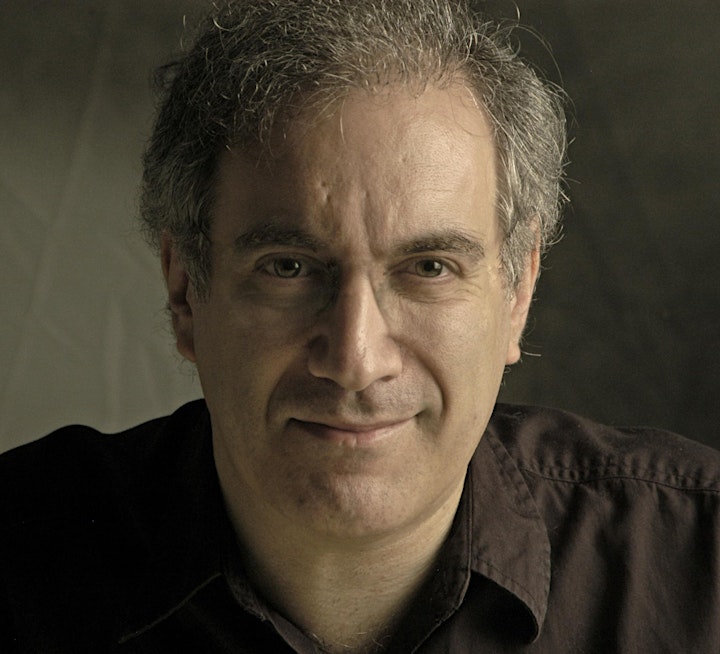 A co-producer and historian/writer of the documentary Saving The Great Swamp: Battle to Defeat the Jetport, Larry Fast is known for his series of pioneering electronic music albums recorded under the project name Synergy. He is also recognized for his decade of work with Peter Gabriel as well as contributing to numerous platinum selling recordings with other world-renown artists. Larry has been commissioned for projects by companies such as Disney, XM Satellite Radio and Tribune Broadcasting, and worked on documentary and feature film projects. A technology history specialist, Larry serves on the board of the Thomas Edison National Historic Park. His developments in infrared audio technology have earned him several patents.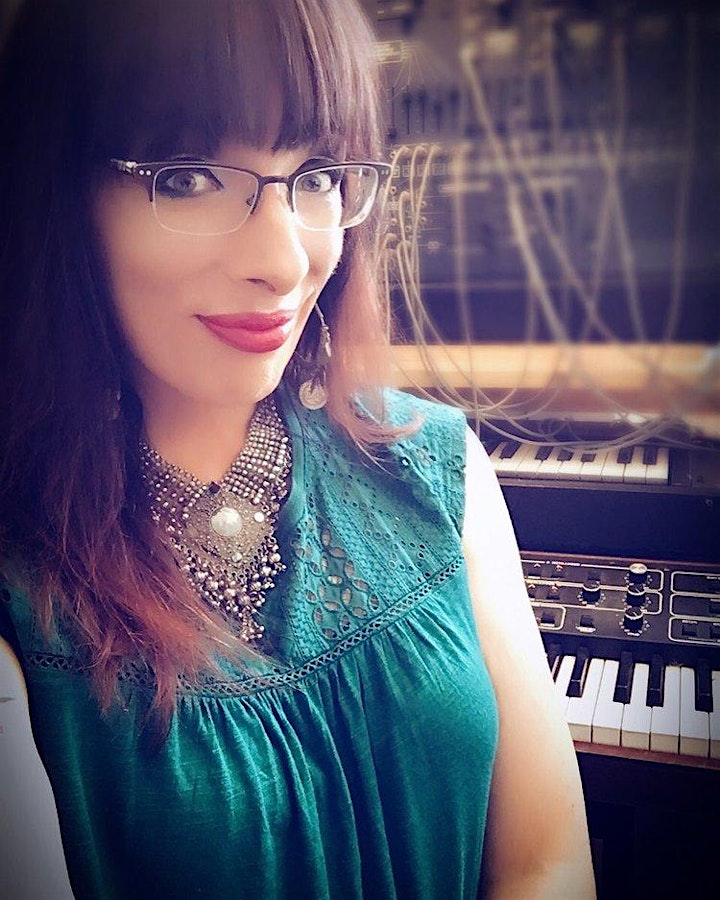 Electric alchemist Lisa Bella Donna is an international touring musician, composer, synthesist, sound designer, and clinician. She has decades of experience as a session musician and synthesizer design consultant and programmer.
Lisa has toured throughout the United States, Japan, Europe. She's been commissioned for many multichannel audio art installations in the USA and Europe. Lisa is the official demonstration artist for Earthquaker Devices and is also featured in the Moog Music video "Moog Matriarch - Place - Time - Memory".