Description
This October join us at Barn Sanctuary before we close for the season! MOO-nster Mash is the perfect opportunity to celebrate the fall season outside at the sanctuary with friends, family, and over 45 rescued animals.
This is a Halloween-themed event, so bring your costumes and appetite because there will be a costume contest, trick or treating, food vendors, and more!
A Spooktacular Day at the Sanctuary
Come spend the whole day with us at MOO-nster Mash! We've prepared plenty of fun activities for all ages. Explore local vendors, enjoy a variety of food and beverage options, and decorate delicious caramel apples. There will be live music, costume contests, face and pumpkin painting, bingo, a raffle, education stations, and… trunk or treating!
Education Stations
We are not offering traditional tours, but there will be ongoing presentations at our "education stations" throughout the day. At each station sanctuary educators will give in-depth presentations about each species. Explore at your leisure! The stations won't be inside the pastures, but you will be able to interact with the animals over the fences.
Want more one-on-one time with the animals? Don't fear! Throughout the day you will be able to enjoy quality time with the goats and sheep inside their pasture. If you'd like to enjoy hang out time in the pasture, please note that certain items aren't allowed inside fenced areas, such as: fake blood, costume weapons, potentially toxic costume items, or anything edible.
Trunk or Treat
Want to decorate your trunk and pass out candy at the event? Sign up to participate! We will provide vegan candy and Halloween decorations for you. All you have to do is open up your trunk (or use the bed of your truck) and decorate. You can hand out candy or simply leave a basket for trick or treaters so you can leave to enjoy the event. There are only 10 spots available so it's first come first serve.
Tickets
Tickets are $25 for adults, $15 for kids under 10 years old, and free for kids under the age of four!
Discount code for kids under 10 years old: TRICKORTOT
Schedule of Events
All day events include vendors, food trucks, pumpkin painting, caramel apple station, and face painting.
Beer and wine will be available starting at noon and running for the remainder of the event.
Education Stations will be running every half hour from 11AM-2PM and again from 3-6PM.
Trunk or Treating runs from 12-2PM.
Costume Contest takes place at 2PM and the raffle drawing will happen at 2:30PM.
Halloween Bingo will be played in the big barn from 3-4.
Live music starts at 11AM with Ben Green until 1PM, and then picks back up at 3PM with Maria Rose and John Patrick who will play until 6PM.
---
Vendors
The Brinery | Happy Plates | Windsor-Detroit Farm Animal Save | Roaming Goat | The Harmony Collective | Animal Rehabilitation Facility (Dexter, MI) | VegMichigan | Great Lakes Rabbit Sanctuary | Attorneys for Animals | 6th Commandment Vegan
Raffle Sponsors
The Brinery | V-Dog Dog Food | The Lunch Room | Detroit Street Filling Station | Gemini Salon and Day Spa | Avalon Breads | Happy Plates | Vedge Cafe | SunFood | Planthropie | Sjaacks Chocolates | People's Food Coop & Cafe Verde | Salt Springs Brewery | Original Moxie
Music


Music Tent Sponsor

Event Sponsors

Activities Sponsors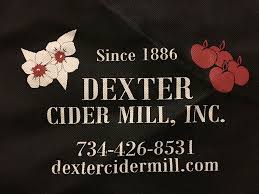 Food/Beverage Sponsors