Monvero Dunes Wildflower Tour
Description
This is an informal tour of Monvero Dunes at Monocline Ridge in western Fresno County.
Monvero Dunes are a series of hilltop sand dunes topped by Ephedra californica (California ephedra) and support a community of annual plant species typical of the Mojave Desert that are disjunct 165 airline miles north of their core Mojave Desert range. Featured Mojave Desert disjunct species include Rumex hymenosepalus (wild rhubarb; event photo), Stipa hymenoides (sand grass), Abronia pogonantha (Mojave sand verbena; photo below), Oenothera deltoides ssp. cognata (dune primrose; photo below), Eremothera boothii ssp. decorticans (shredding primrose), Chaenactis fremontii (Fremont pincushion), Caulanthus inflatus (desert candle; photo below), Loeseliastrum schottii (Schott's calico), Malacothrix glabrata (desert dandelion), Malacothrix coulteri (snake's head), Mentzelia affinis (yellow comet), Salvia carduacea (thistle sage), and Phacelia fremontii (Fremont's phacelia).
Event attendees will meet at the Apricot Tree Restaurant parking lot (Lat. 36.639190, Lon. -120.625592) at 10AM on Saturday, March 11. After a brief orientation, we will caravan about 10 miles south to the parking area for the tour. Approximately 5 miles of the caravan route is on well-maintained dirt road and will be passable by 2WD sedans. Attendees should bring all items they need for the tour with them - food, water, sun protection, etc.. There are no restroom facilities at the parking area, but there are bushes for cover. Since this is a large group event, please do not bring dogs (service dogs excepted).
It is about a 1 mile hike from the parking area to the top of the dunes with an elevation gain of about 700 feet. The tour is informal. A printed site description, map, and wildflower ID guide will be provided to each attendee. Attendees should feel free to hike at their own pace and enjoy the landscape and wildflowers. Myself and other botanists will be present amongst attendees to answer any plant species and ecology related questions. Attendees are free to depart as they wish back to Interstate 5. All trip attendees must exit by 5PM.
Significant rainfall within 2 days of the event will cancel due to the 5 miles of dirt road being muddy and impassable in that condition.
Nearest lodging to the event is the Best Western Apricot Inn. Mercy Hot Springs Resort (Lat. 36.704595, Lon. -120.860331) has an established campground with running water. Free car (dry) camping is available on nearby BLM land at Panoche Hills and Tumey Hills. Recommended car (dry) camping is at Tumey Hills accessed via the BLM East Tumey access (Lat. 36.578643, Lon. -120.694320) off of Panoche Road and at Panoche Hills access via the BLM Panoche Access Road (just north of Mercey Hot Springs Resort; Lat. 36.712375, Lon. -120.862538) off of Little Panoche Road.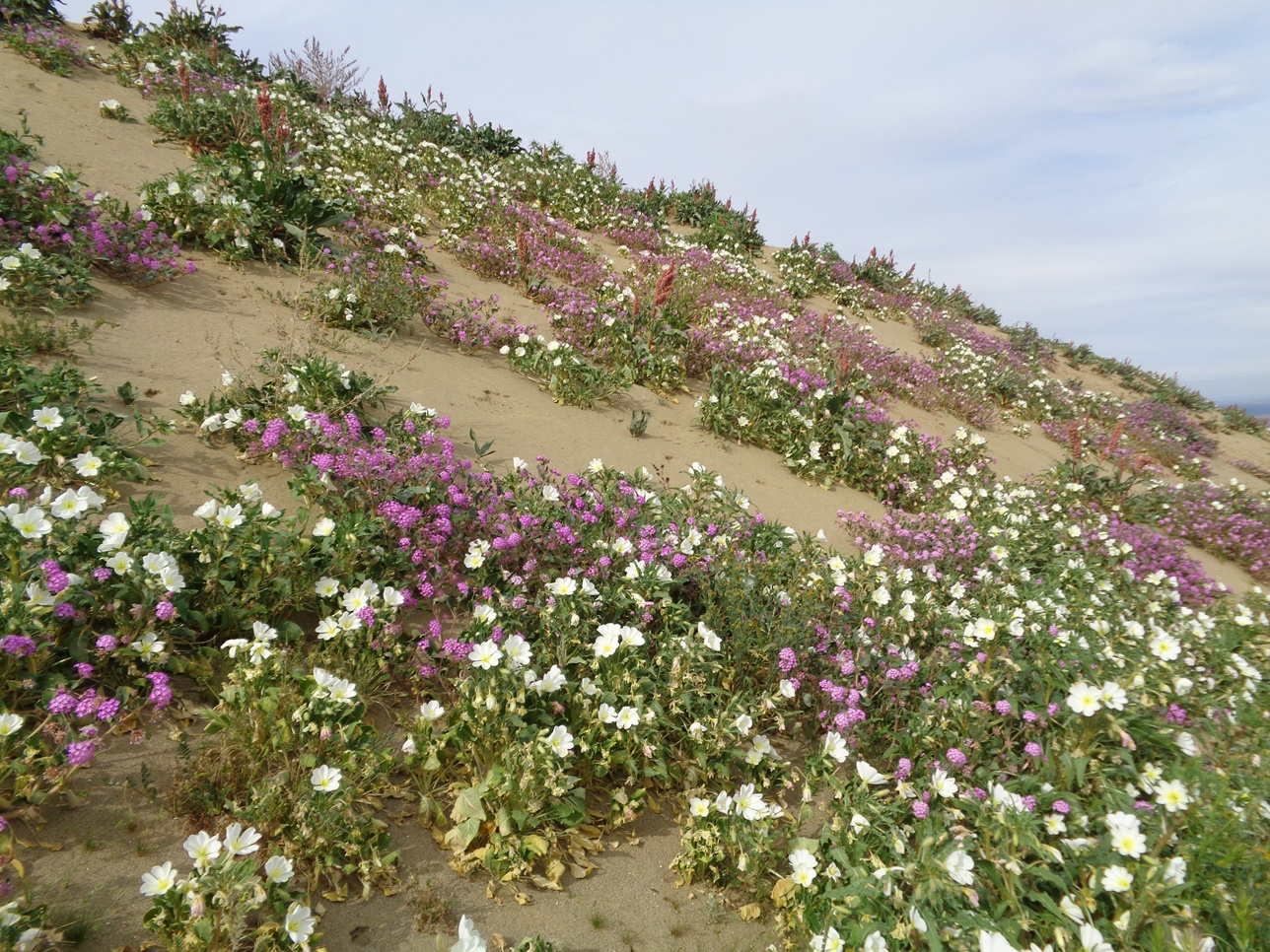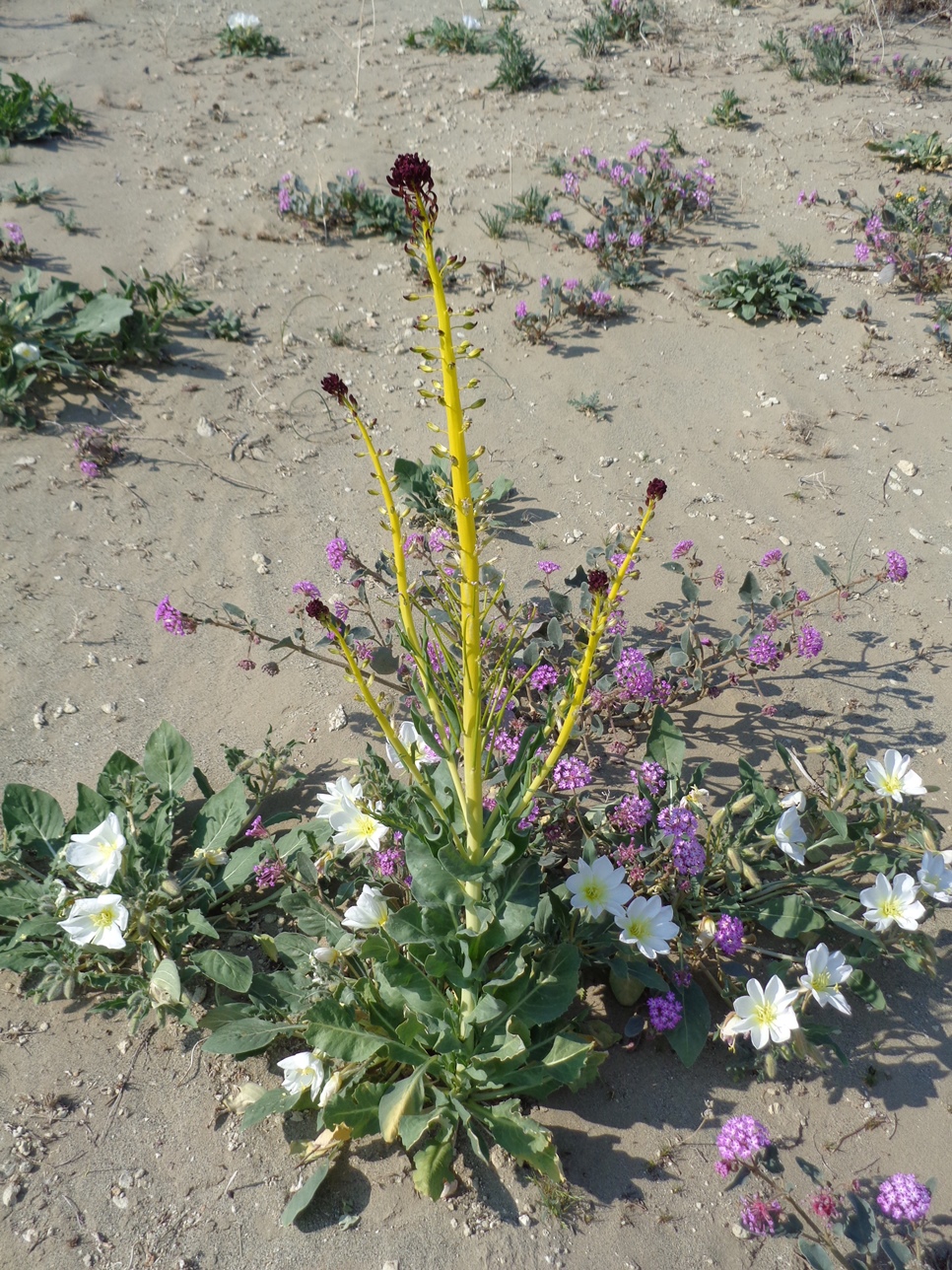 Date and Time
Location
Monvero Dunes
Monocline Ridge, western Fresno County. Lat. 36.538903, Lon. -120.566335
46290 W Panoche Rd
Firebaugh, California 93622