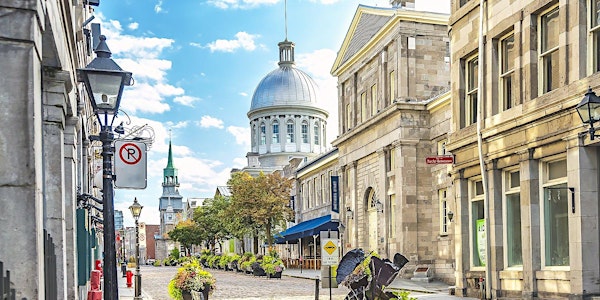 Montreal Revival Miracle Meetings. 6 pm Fri/Sat, D
Encounter the Power of Jesus Christ.
When and where
Location
Chopin Hall 685 8e Avenue Montréal, QC H8S 3B4 Canada
About this event
Greetings in Jesus precious Name.
Thank you for letting me know of your attendance to the Miracle Meetings. We are believing that you will have a powerful encounter with Jesus Christ.
In preparation for the event, I encourage you to build your faith by watching the videos of messages and testimonies on the Jesus Encounter Ministries Youtube channel or in our FB group.
Regarding finances there is no entrance fee charge. A love offering is received in the meeting for those who want to support the ministry. You can make a gift online at http://www.jesusencounterministries.com/donate/
We do not reserve seats for folk. If you are concerned about having a seat it is recommended to come half an hour early.
A primary purpose of Jesus Encounter Ministries is to glorify God through posting testimonies online. We are not able to cater for people who do not want to be filmed in the meetings as we cannot guarantee their privacy. We apologize for any inconvenience. Your attendance is permission for us to use your image.
The team of prayer helpers and I pray for all those who want prayer. If I do not pray for you please ask one of the prayer helpers to do so.
Children are welcome at our meetings. We praise God for the many children who are healed. If your child is noisy please sit towards the back of the meeting. We do not provide childcare.
If you are coming from out of town and need accommodation you could try: www.wotif.com
We are not able to organize accommodation and transport for people, nor help with documents for visas.
Please check the schedule website page before coming, as it has the latest information at http://www.jesusencounterministries.com/schedule/
Sometimes there is a need to change the venue for example, due to the number of people coming. We will seek to email you of any adjustments.
There is more information on our website under FAQs at www.jesusencounterministries.com
We are believing that you will encounter the power of Jesus Christ, and that your life will forever be changed to His glory.
In the love of Jesus,
Mark Hemans
Apostle & servant of Jesus Christ
Jesus Encounter Ministries