Description
The Founder Institute is the world's premier startup launch program, and FI Graduates in Canada have raised over $10M and are building some of the country's fastest-growing companies.
At this special 'Founder Institute Montreal Demo Day, powered by OVH DLP Canada', you can see presentations from some of the most promising Graduates that are building technology companies across artificial intelligence, biotech, finance technologies, education tech, fashion tech, real estate tech, legal tech, food tech, manufacturing tech and cloud computing. See the early-stage Canadian technology companies you will read about tomorrow, and learn the tips and tricks to building a company in Montreal. Angels, venture capitalists, media, and the general public are invited to attend.
This event will feature:
---
Adeo Ressi, Founder & CEO of Founder Institute, 9x Entrepreneur & Investor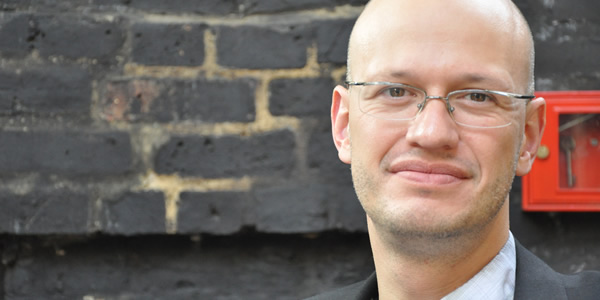 Who Should Attend?
---
• Angel and early-stage investors looking to invest in startups
• Graduates, Mentors, and Friends of the Founder Institute
• Anyone interested in launching a technology company in Montreal
• Anyone who is interested in innovative companies coming out of Montreal
Your ticket also includes food and one drink of your choice.
Companies presenting at the Demo Day:
---
Agenda
---
• 5:30 pm - 6:30 pm: Welcoming Reception with networking (Food and drink provided with your ticket)
• 6:30 pm - 6:40 pm: Opening Remarks by Sergio A. Escobar, MD at Founder Institute Montreal
• 6:40 pm - 6:50 pm: Presentation from OVH DLP Canada
• 7:00 pm - 7:50 pm: Demo Day Presentations
• 7:50 pm - 8:20 pm: Keynote presentation: Adeo Ressi (CEO, Founder Institute)
• 8:20 pm - 8:30 pm: Remarks by Marc Boscher (CEO, Unito & FI MTL alumni)
• 8:30 pm - 9:00 pm: Startup Awards
About the Founder Institute
---
The Founder Institute is an early-stage startup accelerator and global launch network that helps entrepreneurs create meaningful and enduring technology companies. Through a four-month program, existing and prospective founders can launch their dream company with expert training, feedback, and support from experienced startup CEOs - while not being required to quit their day job.
In just seven years of operation, the Founder Institute has helped launch over 2,100 companies across 135 cities, more than 60 countries, and five continents - making us the world's largest startup accelerator.
To learn more, visit FI.co, follow us on @founding, or Like us on Facebook.
About OVH & OVH Digital Launch pad

---
OVH is a global hyper-scale cloud provider that offers innovative products and services focusing on private, public and hybrid cloud, and bare metal. Founded in 1999, the company is an established partner for more than a million of professionals worldwide. OVH owes its success not only to a development model built on innovation, but also to maintain full control over the supply chain, from server manufacturing and in-house maintenance of its infrastructure right down to customer support. OVH ensures stable and reliable product and service offerings to clients across all its brands, while providing the best value.

OVH launched their startup support program, Digital Launch Pad, in 2015, aiming to give back to the startup community. The program provides the startups with free cloud products – up to $100,000 with technical support. So far, DLP has helped more than 1400 startups deploy their solutions and grow their businesses, including +250 in North America.
To learn more, visit dlp.com, follow us on

@ovh_dlp

.
Community supporters
---