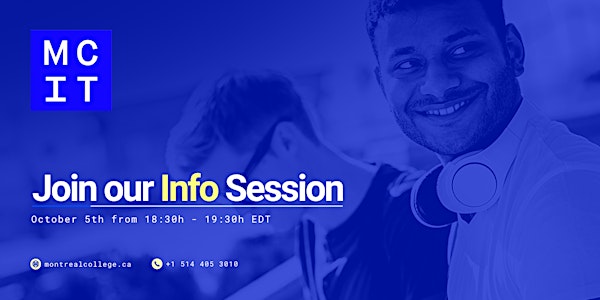 Montreal College of Information Technology Webinar Info Session
Take your career to the next level in Information Technology
About this event
Technology has enabled organizations to reinvent ways of doing business. Organizations are more nimble and agile thanks to technological advancements that have revolutionized the way businesses are conducted.
Join our Info Session and find out how you can acquire those skills.
If you are contemplating a career move, this is the time to equip yourself with the tools to advance your career.
Montreal College of Information Technology is hosting an info session on the 5th of October 2022, 18:30h to 19:30h EDT.
This event is meant to assist individuals seeking to get a solid grip in the IT industry in Canada. We will be inviting subject matter experts in very specific areas of Technology to orient you about challenges and opportunities in specific areas like Big Data, Business Intelligence, Web Development, Digital Marketing, Programming, Network Administration, Quality Assurance, Supply Chain Management, and Business Analyst IT.
The event is free. A background or some knowledge of IT is desirable. Come join us and take advantage of this event.
Montreal College of Information Technology is an institute of higher learning focused on delivering intensive, job-ready IT programs. Buoyed by the College's state-of-the-art technological capabilities, our faculty of instructors implement industry-relevant curricula through an engaging learning experience that seeks to ensure workforce readiness and resilience.
We are offering programs under 4 faculties:

We are offering an education ecosystem and building blocks of multi-discipline skills over gaining just qualifications: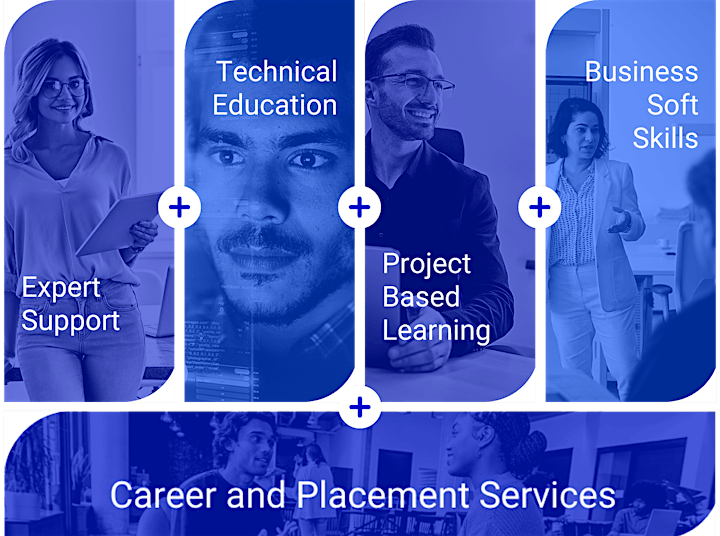 Whether you choose a Bootcamp, AEC Diploma, or Certification program, you are not only learning tech and digital literacy, you are part of an ecosystem to develop employability and leadership skills to prepare you for jobs now and in the future.
Register to know more. We are looking forward to meeting you.