Montreal: 2 Day Animation Masterclass with Pixar Animator Michal Makarewicz
Description
PLEASE NOTE PRICES ARE IN CANADIAN DOLLARS (CAD). EVENTBRITE FEE OF CAD $12.37 WILL BE ADDED TO EACH TICKET PURCHASE.

EVENT RUNS:
10AM - 6PM ON SATURDAY September 28th, 2019

10AM - 6PM ON SUNDAY September 29th, 2019

---
The Animation Collaborative and Phi are proud to present the Animation Demo & Lecture Masterclass with instructor Michal Makarewicz, Directing Animator at Pixar Animation Studios!
Geared toward students and experienced animators alike, this masterclass discusses animation from a variety of artistic perspectives, breaking down and explaining the simplest to most complex theories, ideas, and choices. This course focuses on a layered approach and features in-depth lectures with corresponding LIVE demonstrations in Autodesk Maya and industry-proven techniques for handling both common and unusual animation challenges.
Using examples of work by the instructor and other professional animators, each information-packed lecture is designed to deconstruct a specific topic and show the effects that various choices and techniques can have on your work. The corresponding live demos then illustrate how to incorporate these choices into your work so that your ideas read clearly from blocking to polish. Students are also shown tips and tricks for keeping a clean workflow in Autodesk Maya's graph editor throughout the animation process.
We believe that true understanding of the animation process goes beyond simply discussing the subject matter. Our Animation Demo & Lecture Masterclass offers the unique opportunity to see how one of the industry's most talented artists approaches animation - LIVE in front of you. Get the tools you need to create your own feature-quality animation, and don't miss out on an exciting opportunity to meet and network with others in the industry!
Curriculum:
In-Depth Lectures Include:

Eyes

Brows

Working With Dialogue

Variety of Animation Workflows

The Graph Editor

Polish




Timing

Q&A

Acting, Performance and Theory
LIVE Demonstrations in Maya:
Bouncing Ball

Complex Physical Shot

Performance Acting Shot
---
THE INSTRUCTOR:
MICHAL MAKAREWICZ
Michal Makarewicz joined Pixar Animation Studios in early 2003, where he has animated on over 12 Feature Films, and 7 Shorts.
Michal has been a Supervising Animator on Pixar's first half-hour TV special, "Toy Story of Terror.", and on the Up DVD short film Dug's Special Mission,
He has also been a Directing Animator on Cars 2 and Finding Dory.
Michal was awarded an Annie for "Outstanding Character Animation in a Feature Production" by the International Animated Film Society for his work on Ratatouille, and nominated for a Visual Effects Society (VES) award for "Outstanding Character Animated Character in an Animated Feature" for his work on Helen Parr in Incredibles 2.
In addition to his work at Pixar, Michal has been teaching animation since 2005. He has contributed lectures as well as taught classes at the online school Animation Mentor, AnimSchool, California College of the Arts, and the Academy of Art University in San Francisco. He has a scholarship in his name for the Vancouver Film School. Michal has also been a contributing mentor to the Pixar internship program, helping foster growth and development within the company. Michal owns and operates The Animation Collaborative, a brick and mortar school located in Emeryville, CA. The Animation Collaborative offers a series of workshops in animation, character design, story, and a variety of other subjects, all lead by some of the most talented artists and instructors in the industry.
---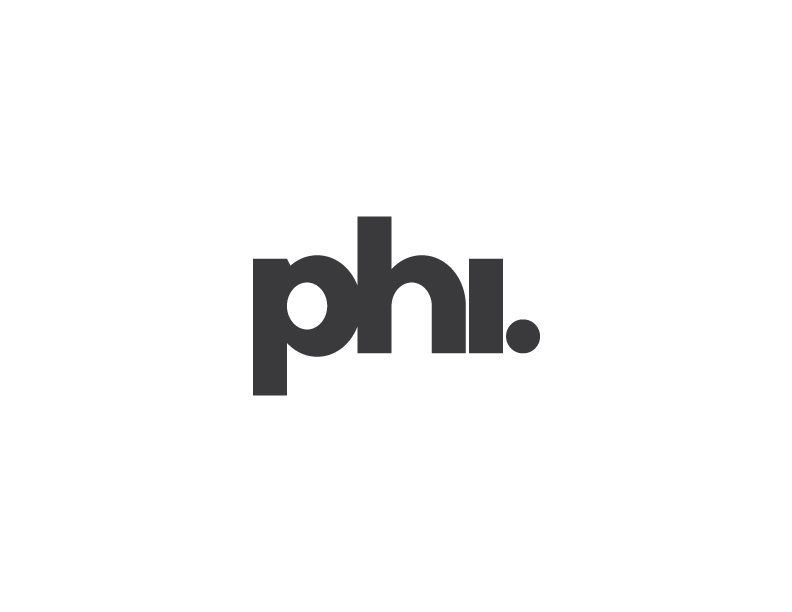 ABOUT PHI:
Phi is a leading arts and culture organization that offers a panoramic perspective of radical ideas. Positioned at the intersection of art and technology, Phi develops and presents an adventurous programming focused on collective experiences, social impact, and audience interactivity. In the realm of contemporary media, Phi creates installations that travel the world, envisioning future generations and storytelling possibilities. Phi consists of the Phi Centre, an innovative hub at the service of progressive ideas dedicated to high-tech and interdisciplinary creativity, with a focus on virtual reality and new media; Phi Studio, a visionary production studio, and Fondation Phi pour l'art contemporain, an iconoclastic exhibition venue where the work is treated with the utmost respect and redefines the standard for independent exhibition space.
---


WHAT OUR STUDENTS ARE SAYING:
"This class exceeded my expectations in every way. The content involved material that I could not have found in any book... It contained real and applicable solutions to problems that we as animators face regularly."
- Carolina Quesada
"Mike's approach to animating is just...refreshing. It not only allows you to be more exploratory with ideas but to solve issues quickly."
- Faisal Naqvi
"The lectures and demos were extremely insightful, and Mike boiled down complex topics into clear, actionable lessons... His layered approach to animation sets the foundation for a more efficient workflow and faster editing. Take this masterclass if you want to push your skills to the next level!" - Jonathan Sundy
---
TERMS &

CONDITIONS

CANCELLATION POLICY
Tuition fee includes non-refundable registration fee of $75.00 USD. Cancellations for refund of remainder of tuition fee will be accepted up to 3 weeks before the event. From 20-10 days before the event, a cancellation fee of $100 USD will apply. From 9 days before the event and after, refunds cannot be provided. Event tickets are non-transferable.
EVENT CHANGES
The event organizer, The Animation Collaborative, reserves the right to cancel or postpone this event with reasonable discretion and for any reason (inclement weather, low enrollment, instructor illness, or any other unforeseen disruptive circumstances). In the case of cancellation by The Animation Collaborative, the full event fee, including the registration fee of $75.00 USD, will be refunded. If the event is postponed, registrants will have the option to either receive a full refund, or transfer their registration to the rescheduled event. In all cases, The Animation Collaborative shall have no further liability beyond the event fee. We regret that any transportation and hotel costs, cancellation penalties, or any other non-recoverable costs incurred by registrants are not refundable. In the event of any unforeseen last-minute scheduling problems, we reserve the right to substitute an equivalent, qualified instructor who might not be listed in the class description.
AGE RESTRICTIONS
Attendees must be over the age of 18.
RECORDING
A pen and paper are recommended for taking notes. Attendees will also receive a booklet of instructor's notes. Laptop/tablet computers are permitted, but please no recording with these or other devices. NO AUDIO OR VIDEO RECORDING OF THE CLASS MATERIAL OF ANY KIND IS PERMITTED. DISTRIBUTION OF THE INSTRUCTOR'S NOTES IS ALSO PROHIBITED. Out of respect for fellow attendees and the instructors, we ask that attendees please refrain from live tweeting, texting, phone calls, etc. during the class.
QUESTIONS?
Please contact The Animation Collaborative at: info@animationcollaborative.com