We'll hear excerpts from Anthony Richardson's new screenplay; plus, learn about non-profit partner The Bushwick Starr!
About this event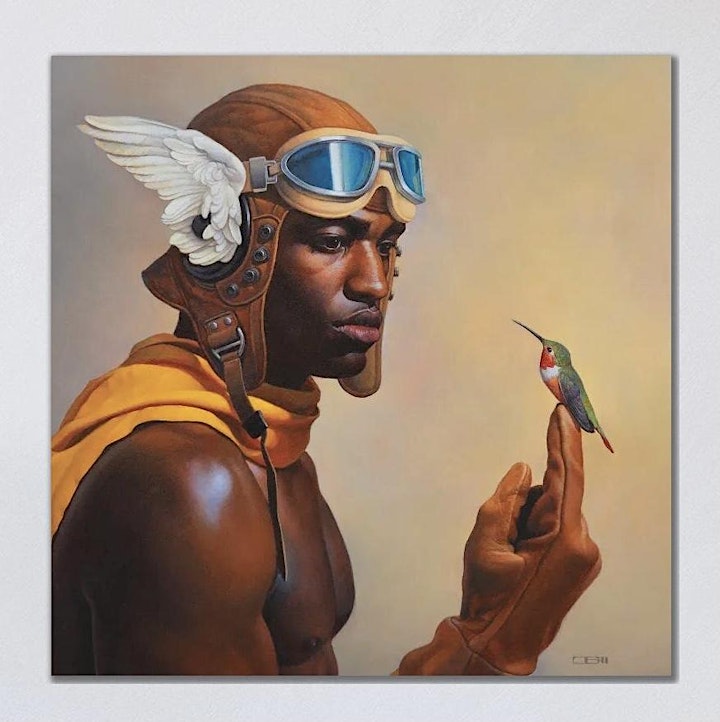 We can't wait to welcome back Anthony Richardson, who read selections from Stone Barrington Wilson's novel-in-progress in August, this time as a featured writer with his screenplay-in-development, Inhuman Tethers.
Decades after a family binds itself to an elusive animal spirit, a young T.A is forced to nurse his sickly uncle and childhood abuser as the result of his mother's untimely death, sending him on an inner quest to the intersection of Universal, Familial, and Self Discovery.
Selections will be read by: Zachary William Desmond, Brandon Mendez Homer, Jarvis D. Matthews, Bianca Norwood, Anthony Richardson, and Nedra Snipes.
Please be aware that this piece includes sensitive material and "adult" language.
We will also introduce you to The Bushwick Starr, our non-profit partner of the month!
-Above artwork: Thomas Blackshear II Painting, "Airmans' Inspiration" -
Since April 2020, monthly storytelling has been a donate-what-you-can event taking place online via Zoom with proceeds shared among the organization, participating artists, and our non-profit partner of the month. Registered attendees will receive the Zoom link and login information for the event via email once they've registered at Eventbrite. Please be sure to download Zoom to your computer or mobile device prior to the event.
Organizer of Monthly Storytelling: New Screenplay from Anthony Richardson!