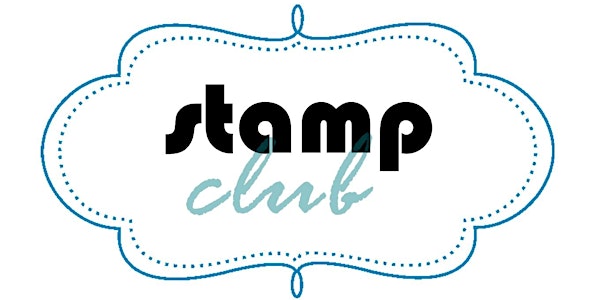 Monthly Stamp Club
Description
How Does it Work?
This club runs April - September 2017.
By joining my Monthly Stamp Club you agree to purchase a minimum of $25.00 (before tax and shipping) each month for an 6 month period.
You can choose products from the main Catalog or the seasonal catalogs.
You will be placed with other Stampers to form a club (or you can form your own club with friends--see details below!).
One time during the 6 month period you will be the Hostess and receive the Stampin' Rewards shown in the catalog, (your choice of at least 10% of the Workshop sales in free stamps or accessories and may also earn you an item at 50% off based on the monthly club sales.)
During your Hostess month you can choose to collect outside orders and increase your Hostess free potential.

Club Member Only Perks:
Opportunity for monthly "Stamp Club Specials",
create/receive two hand-stamped cards and one 3-D/treat item each month that feature NEW stamps and products from the current and seasonal catalogs,
Loyal Stamper Punch Card points with qualifying orders.
When Will I be the Hostess?
The first person to sign up with be the hostess in April, the second will be in May, the third will be in June, etc.
How Do I Order?
Your order will be due by the 15th of each month. So you will want to mark your calendars so you do not forget. You have two options:
1) Attend Local Stamp Club @ my house and place your order that evening. If you cannot attend, you may email, text, or facebook message your order to me by 5pm that evening.
2) Go to my online store and place your order. You can pay with Mastercard, Discover or Visa. I will give you a new Hostess Code to use each month so you can have your order sent directly to you. This is awesome if you have friends that live in another state but they want to be part of your club order the month you are Hostess, now they can! When you place your order online, it will be delivered directly to your home via UPS.
Can a Group of my Friends be in our own Club?
Definitely yes, if you want to be in your own group that is so much fun to do. In fact we can set it up this way and with the new Hostess Code, all your friends from all over the US can be in one club together. Let me know if you want to do it this way and we can work out the details.

How Do I get Started?
That's easy! Click on the green button to register and you'll be added to the club!