Monthly Speaker Series: Technology-fueled Business Disruption

Friday, December 4, 2015 from 8:00 AM to 9:40 AM (CST)
Event Details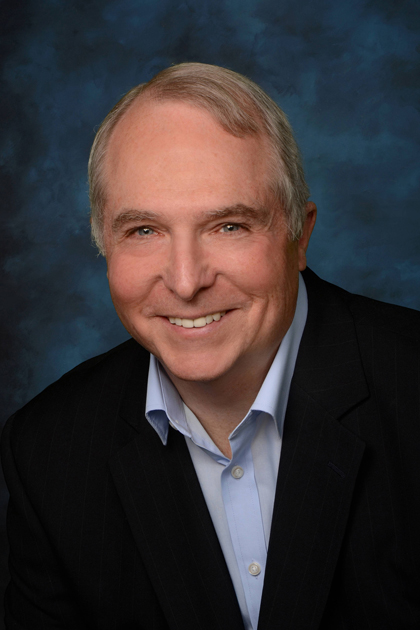 Technology-fueled Business Disruption
Companies are facing significant risks coming from directions that have never existed before. With those risks come opportunities, and your response can dictate the future success – or even the future survival of your company. 
Technology is empowering your customers, enabling new business models, breaking through barriers to entry, and changing societal culture. The business world around you is rapidly accelerating. Innovation and creativity are highly prized. Speed and flexibility are bringing competitive advantage. 
This presentation will excite, challenge, and perhaps also frighten you a bit about today's customer-led, technology-fueled business disruption.
Takeaways:
Realization that keeping the status quo or accepting small incremental improvements will no longer guarantee success

Creation of a sense of urgency.

Recognition of what is holding companies back and the issues that can cause.

Practical steps to help your company begin to take advantage of this new business environment.

Presenter

Terry Bennett is a strategically-minded difference maker who improves business results through people, processes, and technology. He has successfully transformed IT departments into dynamic organizations that are proactive, business-focused, and intent on bringing a competitive advantage. His teams are recognized for achieving the highest levels of satisfaction from those they serve. With a business-oriented approach to IT that resonates with executives and professionals of all disciplines, Terry has a special passion for helping companies achieve the corporate speed and flexibility needed for success today and in the future.

Terry is a partner with Fortium Partners, a technology executive services firm focused on providing world-class leadership to clients looking to find solutions to complex IT issues or difficult-to–solve operational challenges. Fortium brings a unique perspective that results in better outcomes, lower risk, and shorter time to value.

WHEN:                    December 4, 2015, 8:00 am
FACILITATED BY:  The R. Shawn McBride Law Office, P.L.L.C.
WHERE:                  Trustpoint Management Group-TX, LLC
                                16775 Addison Road, Suite 500
                                Addison, Texas 75001


Schedule:


8:00 - 8:20 am - Registration and Networking


8:20 - 9:20 am - Presentation


9:20 - 9:40 am - Networking
 
You may attend for Free, but you must sign-up in advance:
Tickets: https://www.eventbrite.com/e/monthly-speaker-series-technology-fueled-business-disruption-tickets-19485406375

********* 
You may tell your friends about this event.  However they must sign-up and get their own tickets.
To join our mailing list for notice of future events and other things, follow the link for "Speaker Series" here: http://rsmlawpllc.com/events/
When & Where

Trustpoint Management Group-TX, LLC
16775 Addison Rd
Suite 500
Addison, TX 75001


Friday, December 4, 2015 from 8:00 AM to 9:40 AM (CST)
Add to my calendar
Organizer
McBride For Business, LLC
This Event is organized by R. Shawn McBride of McBride For Business, LLC, a strategic business consulting firm in Dallas, Texas.
Monthly Speaker Series: Technology-fueled Business Disruption