Monthly Speaker Series: Preparing for Growth in the Next Recession!

Wednesday, July 6, 2016 from 8:30 AM to 10:10 AM (CDT)
Event Details
Monthly Speaker Series: Preparing for Growth in the Next Recession!
By: Burt Copeland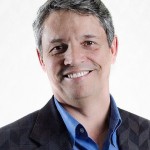 Frequently, well-prepared companies grow faster coming out of a recession than they ever did when the economy is on full steam. Why, because they were prepared and could anticipate better than their competitors. 
           We all heard Warren Buffet proclaim that he's a buyer when others are bleeding in the street and a seller when euphoria is running rampant. This seems so obvious, so why do so few companies succeed in implementing this straightforward concept? The key is to answer the question:
           "Why do Successful Companies Need a Turn-around Plan"?
           Developing a Turn-around Plan is the key and requires much more than a large axe when head cutting time is at hand. During this presentation you'll better understand:- 
Why do companies fail and how can you avoid it.

Developing your company's "Radar" of early detection.

What is a Turn-around Plan and how does it work.

How to convert a defensive Turn-around into your best growth vehicle through the Concept of "Capital Layers".
Presenter
           Burt Copeland is a dynamic organizational leader with an uncommon combination of financial discipline, strategic vision, and operational expertise. He excels in helping businesses grow by assessing performance, capabilities, challenges and opportunities, and developing turnaround plans that quickly produce desired results. With over 25 years of experience leading the financial and operational functions of small to medium-sized companies, Burt has proven his ability to help companies improve EBITDA and raise valuations throughout his career.
           Burt is the Founder and CEO of New Life CFO Services, a Fractional CFO Services Company.
           Burt's passion is to use his gifts of financial, strategic and operational management to serve others. He created New Life CFO in order to enable growing companies to meet their Big, Hairy, Audacious Goals (BHAGs). By guiding clients through challenges and providing dedicated support, he allows them to focus on using their own gifts to do what they love — not what they have to do.
WHEN:                    July 6, 2016, 8:30 am
FACILITATED BY:   The R. Shawn McBride Law Firm, PLLC

WHERE:                 Trustpoint Management Group-TX, LLC

                              16775 Addison Road, Suite 500
                              Addison, TX 75001

Schedule:
8:30 - 8:50 am - Networking
8:50 - 9:50 am - Presentation
9:50 - 10:10 am - Networking
You may attend for Free, but you must sign-up in advance.
Tickets: https://www.eventbrite.com/e/monthly-speaker-series-preparing-for-growth-in-the-next-recession-tickets-26100375927
********* 
You may tell your friends about this event.  However they must sign-up and get their own tickets.
To join our mailing list for notice of future events and other things, follow the link for "Speaker Series" here: http://mcbrideattorneys.com/events/
When & Where

Trustpoint Management Group-TX, LLC
16775 Addison Road
Suite 500
Addison, TX 75001


Wednesday, July 6, 2016 from 8:30 AM to 10:10 AM (CDT)
Add to my calendar
Organizer
McBride For Business, LLC
This Event is organized by R. Shawn McBride of McBride For Business, LLC, a strategic business consulting firm in Dallas, Texas.
Monthly Speaker Series: Preparing for Growth in the Next Recession!