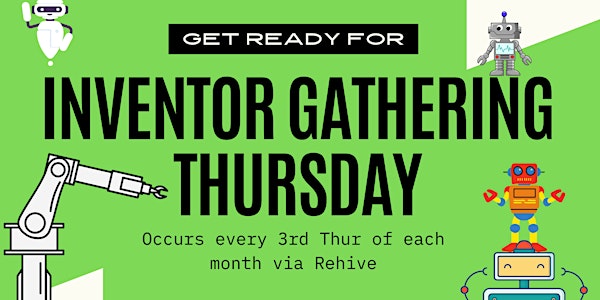 Monthly Public Invention Inventor Gathering
Please join us on the 3rd Thursday of every month for a happy hour among people interested in STEM and philanthropy.
About this event
Our Inventor Gatherings are designed to be an open conversation between various STEM minded individuals (i.e., donors, students, mentors, the next generation of scientists, academic professionals, leaders, startup CEOs, innovators). We will be providing a virtual space to engage in inclusive dialogue and meaningful conversations. This monthly activity will stimulate collaborative learning while also connecting Interns, volunteers, board members, and friends of Public Invention!