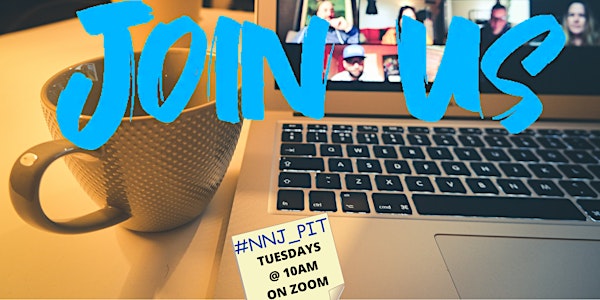 Monthly Planning: Balancing Career Goals with Self-Care
Learn everything you ever wanted to know about balancing career goals with self-care!
About this event
Guest presenter Cyndi Mayer's had a fabulous career journey that has taken her from working for others, to working in the fields of education, non-profit, to starting her own grant writing business. Cyndi will share tips she learned along the way and from her most recent planned transition, on balancing the job search with self-care.
Q & A will follow. Zoom login instructions will be provided on 8/22. Registration will close promptly at 8am on 8/23. All are welcome. Please tell folks in your network to join us and encourage them to subscribe to our group for occasional meeting announcements, reminders, and updates at: NNJPIT2020+subscribe@groups.io.
Check out our robust 2022 schedule as we are now booked through September, by visiting: bit.ly/PT2022sched. If you or someone you know is a thought leader who would like to present at an upcoming webinar or if you have any questions, please email Tony at: tony@absolutetransitions.com. We look forward to "seeing" you.
ABOUT THE PRESENTER
Cyndi Mayer is an experienced and results-driven educator, grant writer, post-secondary leader, blogger, and podcast producer. She has vast experience in non-profit leadership, public speaking, philanthropy, as well as demonstrated effectiveness in post-secondary education, speech writing, copywriting, digital content strategy, and training individuals to be effective, confident, and authoritative presenters. She's an active member of the Grant Professionals Association (GPA) New Jersey Chapter and the International Society of Female Professionals (ISFP).
Her company, C.A. Mayer Consulting, provides comprehensive social impact capacity building consulting services supporting the success of non-profits and social enterprises so that they achieve maximum social impact. They work with organizations of all sizes to give them P.E.A.C.E. of mind in securing funding and accelerating capacity so that they can do what they do best - make the world a better, more equitable, and just place.