Description
PERSONAL GROWTH BOOK CLUB
Read, Learn, Grow and Socialize in our Personal Development Book Club!
We meet on the 2nd Tuesday of the month.
Everyone is always welcome to join the discussion, even if you haven't read the book yet! So come on out and join us for some wine and inspiration.
The book title will be posted at least 1 month in advance, so you can buy/borrow, read or listen, and then get together to talk about them.
May Book Title: YOUR INVISIBLE POWER by Genevieve Behrend.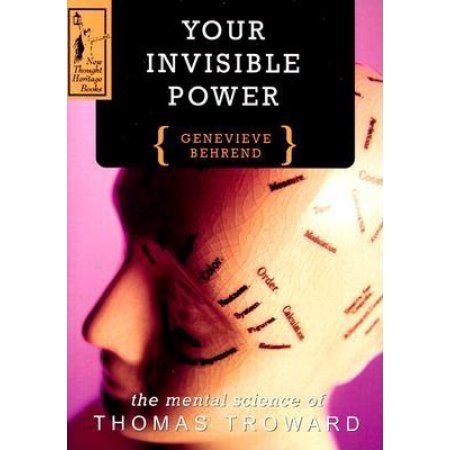 "Your Invisible Power" is a powerful, yet simple guide. This book can teach you how to use the power of visualization and other processes taught by Thomas Troward to transform your life.
Behrend says, "We all possess more power and greater possibilities than we realize, and visualizing is one of the greatest of these powers. It brings other possibilities to our observation. When we pause to think for a moment, we realize that for a cosmos to exist at all, it must be the outcome of a cosmic mind."
From 1912 to 1914, Genevieve Behrend's life focused solely on the wisdom and philosophy of Thomas Troward (1847- 1916) whose influential and compelling ideas provided much of the groundwork to the spiritual philosophy known today as New Thought.
As the awareness of 'mental science' was taking shape, Troward imparted his personal insight to only one pupil who could perpetuate this knowledge and share it with the world. YOUR INVISIBLE POWER remains Behrend's most powerful and popular work.
"Hurry is fear, and consequently destructive.

In other words, when your understanding grasps the power to visualize your heart's desire and hold it with your will, it attracts to you all things requisite to the fulfillment of that picture by the harmonious vibrations of the law of attraction.
You realize that since order is heaven's first law, and visualization places things in their natural order, then it must be a heavenly thing to visualize. Everyone visualizes, whether he knows it or not. Visualizing is the great secret of success."
-Genevieve Behrend
June Book Title: Love Warrior: A Memoir by Glennon Doyle Melton
Book Club House Keeping:
We ask that you purchase a beverage at minimum to support the venue.
Yes, wine is available, and even encouraged :)
If you have any favourites to share:
Suggestions will be accepted! If you do have a suggestion, please either bring a copy with you, or a synopsis so that we can get a sense of what it's about!