Monthly Meeting - Product Portfolio Kanban: a Case Study

Tuesday, November 10, 2015 from 6:00 PM to 8:30 PM (CST)
Event Details
Topic: Product Portfolio Kanban: a Case Study

How do agile & lean principles and practices apply at the portfolio level?

Successful agile & lean adoption at a medium or large company requires more than just rolling out good practices for teams. Initiatives span multiple teams, resources are allocated across competing initiatives, team innovation in UX and technical architecture have global implications, and teams need support beyond a command-and-control approach.

We will review a case study of agile & lean adoption at the portfolio level, centered on the implementation of portfolio kanban to coordinate activity across an entire development organization. We will examine what worked well and poorly, and what failed and succeeded during the course of the adoption. This presentation will provide ideas and insights to apply in your own portfolio management context.
Speaker: William Baxter

William Baxter helps client companies build high-performance product cultures. He trains and coaches teams and management in agile & lean practices to foster strong customer focus and continuous learning.

An unusually broad background in mathematics, programming, management, and entrepreneurship allows William to help clients build trust, servant leadership, and customer-focused teams. Nothing satisfies him more than seeing a client become more effective and self-sustaining in delivering customer value.

William holds a PhD in mathematics from UC Berkeley, has several startups under his belt, and earned a black belt in Shoto-Kai karate. He consults under the SuperScript banner (http://www.superscript.com) out of Austin TX.

Monthly Meeting Info:
Food and Drink will be provided courtesy of the MSTC degree program at McCombs School of Business. (link) 
About MSTC:
The M.S. in Technology Commercialization (MSTC) is a one-year master's degree program focused on technology, business, and innovation, meeting alternating weekends live or online.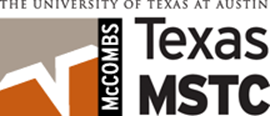 Seating is limited!
Please make sure that you are able to attend this session. Seating is limited and on a first-come, first-served basis. We want to give everyone the opportunity to attend, so please only sign up if you are committed to attending.

For more information/questions, please send email to: programchair@agileaustin.org.

When & Where

BancVue
4516 Seton Center Pkwy
Suite 300
Austin, TX 78759


Tuesday, November 10, 2015 from 6:00 PM to 8:30 PM (CST)
Add to my calendar
Organizer
Agile Austin
Agile Austin's mission is to promote agile software development concepts such as those set forth in the Agile Manifesto (agilemanifesto.org), to create a public forum for the exchange of practice information, and to create opportunities for the professional development of members.
Monthly Meeting - Product Portfolio Kanban: a Case Study