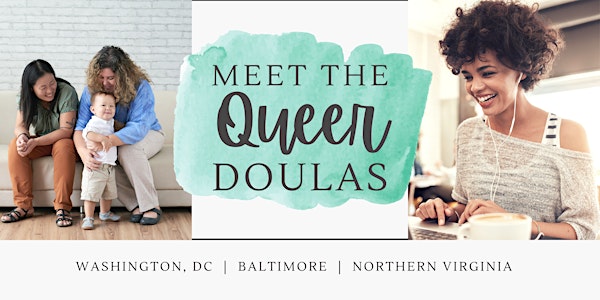 Monthly Meet the Doulas
This monthly meeting brings together queer-identifying and queer-affirming birth, postpartum, & postoperative doulas from all over the DMV.
About this event
What:
Meet queer-identifying and LGBTQ+ inclusive doulas from all over the Washington, DC, Virginia, and Maryland area. These trained doulas specialize in birth, postpartum, and other types of support for queer families. Join us the first Sunday of every month. Hosted by Rainbow Doula DC.
Who:
This event is great for:
pregnant people and partners
new parents who may want postpartum support
anyone who is curious about what doulas are and what they do.
About Rainbow Doula DC:
Rainbow Doula DC provides doulas for queer families in the Washington, DC area. Our trained, queer-identifying staff specializes in birth support, postpartum support, and postoperative support for folks undergoing gender-affirming surgery for all folks. We are proudly trained in supporting survivors of trauma and abuse. We strive to create a supportive environment and are adept at navigating hospital systems that may be unfriendly to folks outside the cis-hetero-normative framework many hospitals work within.
Find out more at RainbowDoulaDC.com or on Instagram @RainbowDoulaDC.