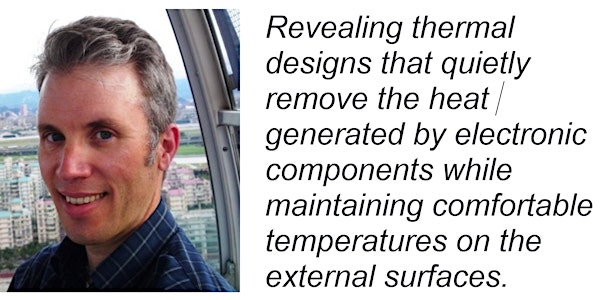 Monthly Meet & Eat: Thermal Design of Consumer Electronics
When and where
Location
Razzis Pizzeria (GREENWOOD) 8523 Greenwood Ave N Seattle, WA 98103
Description
Eat Pizza and learn about accounting for thermal effects in consumer electronics:
Please join the Western Washington ASME for a night of networking and learning as we hear from our guest speaker Andy Delano. Microsoft's Surface Pro, Surface Laptop, and Surface Hub are just a few of the many exciting products designed and engineered here in Redmond, WA. These sleek and sophisticated devices empower their users with leading edge compute performance, and compute performance is directly enabled by thermal management. This presentation will reveal the innovative thermal designs that quietly remove the heat generated by electronic components while maintaining comfortable temperatures on the external surfaces.

Lead thermal designer of Surface and Surface Pro product lines. Most recently, lead thermal module designer for Surface Pro 4.