Monthly Mastermind - Local to Global with International Women in Business!
Event Information
Location
Online
Internationally Empowered Women
San Francisco, CA 95104
Description
July Live & Online Monthly Mastermind with our Special Guests Adele Wang of Safe Haven Healing & Candelaria John of Nonniva Virtual Solutions!
---

Adele is a popular speaker, writer and blogger on energy healing, spiritual inquiry, feminine leadership and personal transformation. Her professional practice, Safe Haven Healing, is in Roswell, GA. She has trained with top pioneers in the energy healing such as Donna Eden, Rosalyn Bruyere and Richard Bartlett and she is a licensed Art of Feminine Presence instructor. She holds a certification in energy medicine from a three-year professional program at the Whitewinds Institute. She has studied many other energy healing modalities, including Matrix Energetics, advanced EFT (Emotional Freedom Technique), sound shamanism, cranio sacral therapy, Reiki and qi gong. She often works with physicians as part of an integrative healthcare team.
Adele had a successful 15-year corporate career as a business analyst for 15 years in several Fortune 50 companies before starting her practice. She has an MS in Industrial Relations and a BA in Economics from the University of Wisconsin. Prior to that, Adele was an accomplished violinist, having trained in the prestigious Eastman School of Music in New York. She is an active musician and participates in the Atlanta dance and music scene. Adele lives with her family outside of Atlanta.
---



Candelaria John is a single mother and owner/operator of Nonniva: Virtual Solutions
What started my journey on this crazy entrepreneurial path you ask?
Well, I was just like anyone else that has ever desperately searched "legitimate work from home jobs" at 3 am, while lying awake in bed. I came upon so many spammy links and "job" offers. During my frantic search, I found something called a virtual assistant. It piqued my interest and I spent a whole month researching exactly what a virtual assistant is and how great the demand for them is.
In January 2019, I officially launched my business and began eagerly searching for clients. It wasn't long before I realized that in order to be truly successful in this online industry, you must have systems and procedures in place. I had my contracts, CRM, business email, social media accounts, and other necessary forms in place. However, I did not have a system for lead generation yet. Being new to the whole online business world, I was uncertain as to how I am supposed to generate interest without a website. Finally, I applied my research skills yet again and was able to generate a great lead generation method.
Something I have seen a lot in the entrepreneurial world, is people will easily give up if they cannot figure out how to generate leads for their business. Therefore, I have created a course focused on the fundamentals of lead generation and how to nurture them to sales. It is literally my tried and true recipe I used in the early stages of my business. My goal is to help others succeed, so they don't have to give up on their dreams.
---
July 20th, 2019 start time is 7AM Pacific, 10AM Eastern, 3PM London & 4PM Madrid.
Local to Global Commerce
Conversations with International Women in Business!
Together we ensure abundance! Together we empower! Together we succeed!
You don't want to miss Your Monthly Success Planning with Powerful & Successful International Women in Business!
We work together to talk about business structure, financial management, growth strategy and how to develop your laser focus to ensure you are effective at having your monthly goals set, we talk about action planning and program management for your business, community engagement at both a local and global level and so much more to support you in reaching that 2019 Vision FOR YOU, FOR YOUR FAMILY, FOR YOUR BUSINESS AND FOR YOUR LIFE!
Join Vihil and special guests every month!!!
SIGN UP EARLY to get started on your Mastermind Workbook!
Each monthly mastermind has an intentionally targeted workbook specific to our month's topic of discussion.


---
---
Participation in the live event will ensure your questions are directly answered!
Recorded session will later be made available.
---
---
Your host:
Ms. Vihil H. Vigil - MBA, PMP, Certified Health Coach & Advisor, Entrepreneur, Mentor and Founder of Therapeutic Empowerment a women's whole health and wellness empowerment coaching practice.
Ms. Vigil is also the Founder and Editor in Chief of Magistra Magazine which is based out of Sacramento, California and focuses on spotlighting Women Entrepreneurs and Women in Business to highlight their successes with a goal to inspire other women to pursue their dreams! With an educational background in business management along with credentials of an MBA, Ms. Vigil has a track record in building successful programs. She has over a decade of first-hand experience as an entrepreneur, a small to corporate business manager and understands the struggles that come with running & balancing your own businesses.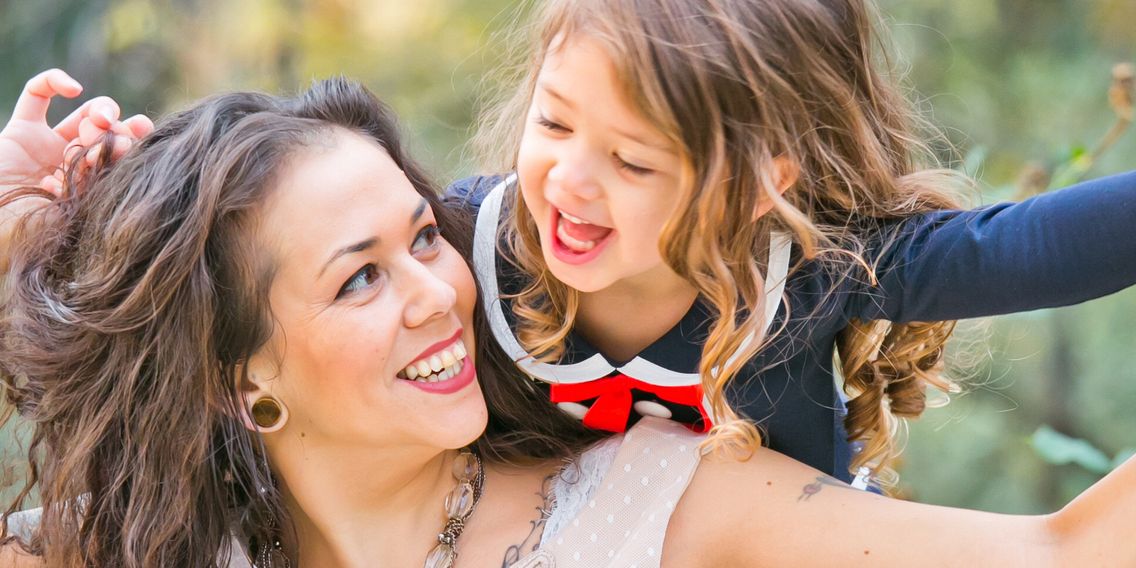 ---
Therapeutic Empowerment works with women to get you back to the person you know you can be and want to be! Empowering women and their voices by encouraging expression, goal setting and defining pathways to achieve those goals, desires and wishes through intentional decision making and calculated planning. Through individualized, focused and action oriented sessions our goal is to uplift and empower women of all diversities to reach their desired & true potential.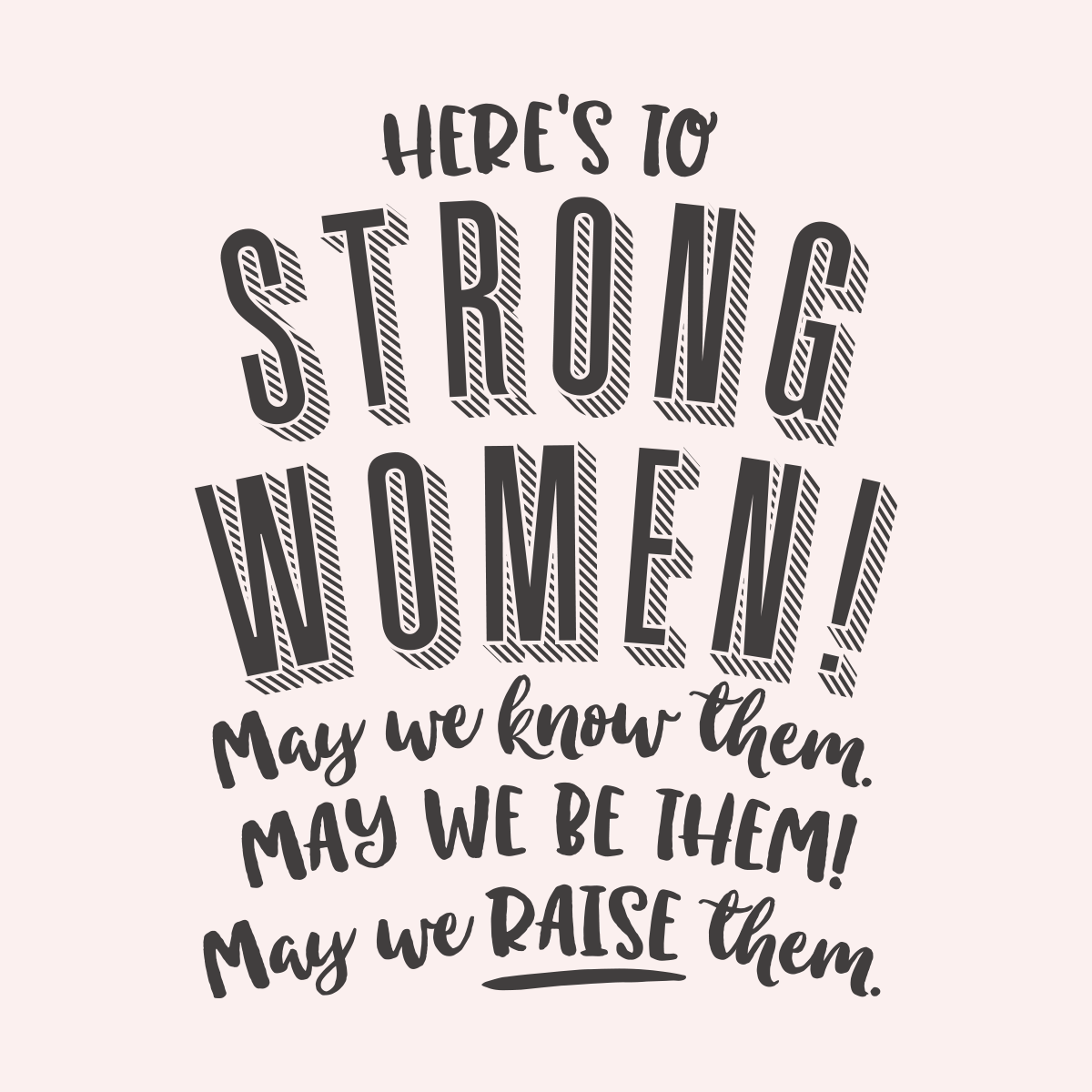 The Magistra Mission
Honor Women Founders, Entrepreneurs, Designers, Artists, Businesswomen, & Women Professionals of California by highlighting our successes, telling our stories and encouraging other women to reach for their dreams & make them reality!
The Movement
As we strive for progress in our world women continue to take lead on developing businesses across industries. Magistra Magazine is committed to spotlighting and celebrating those women in the Sacramento area and eventually across California.
The Magistra Magazine Young Woman Entrepreneur Foundation
Magistra Magazine sponsors monthly educational programs focused on empowering and providing education to women who aspire to be entrepreneurs and to own their own! This monthly goal setting session is sponsored by Magistra Magazine and all proceeds from events go to the annual scholarship fund presented to a woman interested in receiving education to empower her to open her own business and pursue her dreams!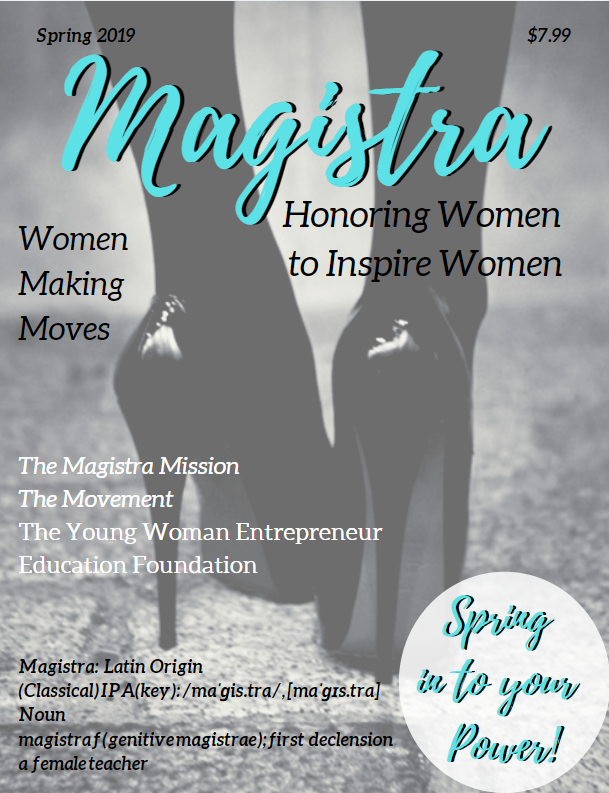 Date and Time
Location
Online
Internationally Empowered Women
San Francisco, CA 95104
Refund Policy