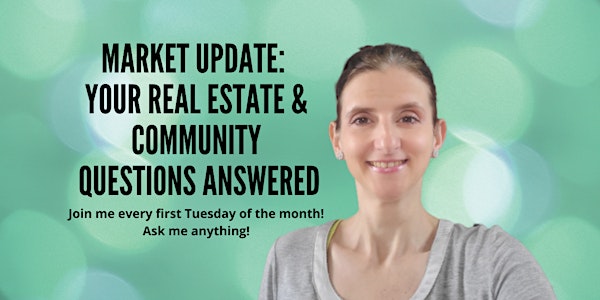 Monthly Market Update - Your Real Estate Questions Answered - Open Forum
In this open forum, Olga will share what's currently going on in the real estate market and your community! Bring your questions!
About this event
Join real estate Expert, Olga St. Pierre, as she reviews the current market and what's up ahead in your local community such as family fun and events. Bring your questions regarding buying, selling, late mortgage payment concerns, decluttering, etc..
She will be there to answer it all!
Check out our upcoming webinars following the link below: https://bit.ly/LIVEwithOlga