Multiple Dates
Monthly Hop Yard Tours at the NC State Research Hop Yard
Actions and Detail Panel
Monthly Hop Yard Tours at the NC State Research Hop Yard
Multiple Dates
Description
There is tremendous interest in growing hops in the Southeast and we welcome you to visit us and learn more about it. We have a six year old research hop yard with 12 varieties of hops. We are testing a variety of production practices including farmscaping and topping. Our breeder also has some of his test material in the yard.
These monthly hop yard tours provide an opportunity for you to see a mature productive research hop yard at multiple times throughout the growing season. You can sign up for one or more of the session. These are informal, small-group learning events designed for people interested in starting a hop yard and for experienced growers to observe different varieties and see the other practices we are testing.

The tours will be led by Kelly Gaskill, Research Assistant, and primary caretaker of the hop yard since its establishment in 2011. The session takes place outside and in all weather conditions, so please dress accordingly. If it is pouring rain outside, the group will meet indoors to talk but will still visit the hop yard. Kelly will teach you about growing hops in the Southeast and will share the experiences we have had as well as those of the dozens of other growers we keep in contact with. We have designed these to be very interactive sessions and we usually have a good balance of beginner and advanced growers to share information with.
The tours will take place monthly from May through September. Current scheduled tours are for May 24, June 13, and July 12 from 9:00am- 12:00pm.
***August Dates just addded: Thursday, August 4th and Wednesday, August 31st***

New this year we will be using the HopsHarvester hop harvester. We hope to have it in place by the July 12 tour date (maybe even by the June event) and you will be able to see it in action during the August/September harvests. Stay tuned for the announcement of those dates here.

To purchase tickets: choose a date from the blue "SELECT A DATE" tab above, then click on the green "GET TICKETS" tab.

Meet in the gravel parking lot to the immediate left of the entrance driveway, next to the lath house and just in front of the greenhouses: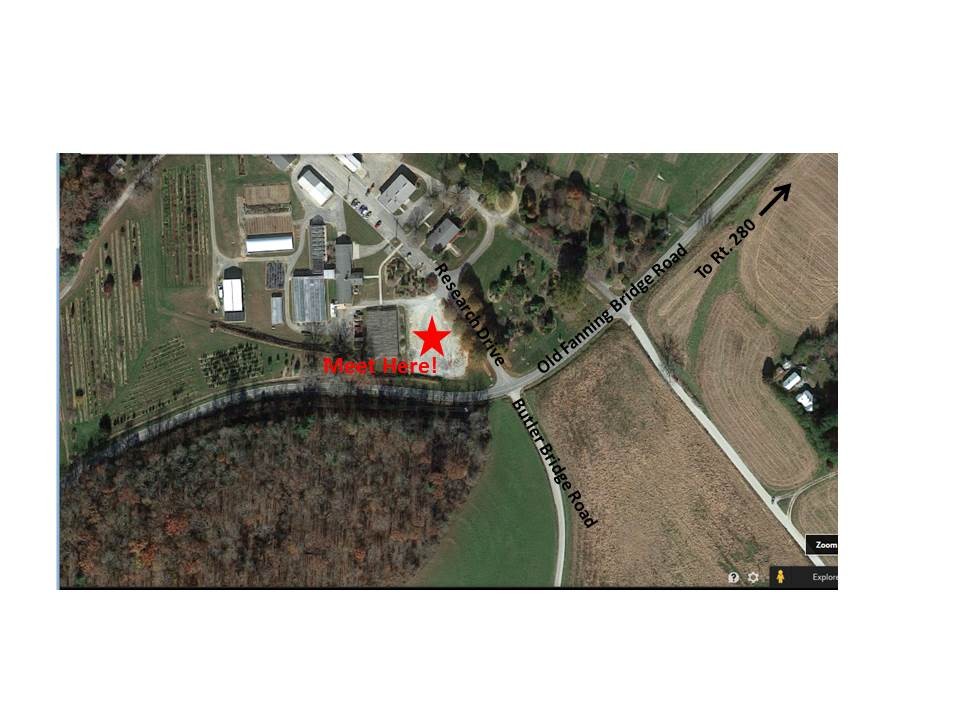 Remember that the tours take place rain or shine, so please dress accordingly. The only thing that will keep us out of the hop yard is a thunderstorm.
For more information or to ask questions, please contact Kelly_Gaskill@ncsu.edu
For more information about our hops program, please visit our program website, view the videos from the 2015 NC-VA Hops Conference and follow our hops activities on our program blog.
Refunds will not be offered. If you are unable to attend, you can transfer your tickets to someone else.
EQUAL EMPLOYMENT OPPORTUNITY AND ADA ACCOMMODATION STATEMENTS
North Carolina State University and North Carolina A&T State University commit themselves to positive action to secure equal opportunity regardless of race, color, creed, national origin, religion, sex, age, veteran status or disability. In addition, the two Universities welcome all persons without regard to sexual orientation.
If you are a person with a disability and desire any assistive devices, services or other accommodations to participate in this activity, please contact Jeanine Davis at Jeanine_Davis@ncsu.edu or 828-684-3562.